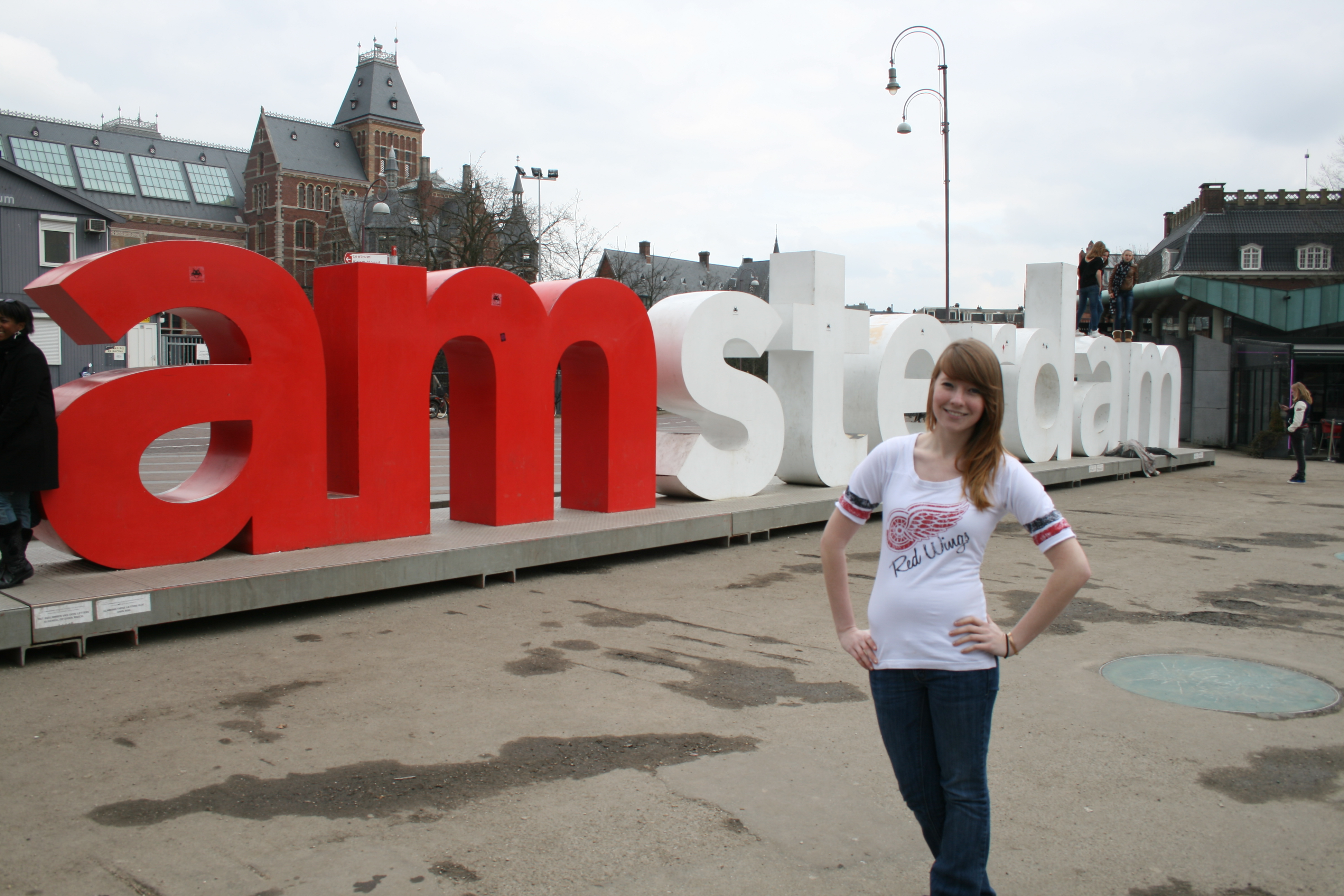 Greetings from Amsterdam!
Caitlin, Amber and I started today with a day trip into Amsterdam. We hopped on the train from Den Haag and took a few trams into the city to the Van Gogh museum. I'm not an art person, but hey. Why not?
After that, we messed around with the iAmsterdam sign and stopped for lunch- Belgian waffles with ice cream and a cheese croissant. So healthy, right?
After that, we decided we wanted to visit Anne Frank's house, and… we accidentally ended up in a music video!
We had been making our way toward our destination while stopping like, nine times to shop, when we noticed this giant double-decker zebra-printed bus right outside Anne Frank's house. It didn't take us long to spot Redfoo with the bigass fro. Later, we realized that it was both LMFAO and Far East Movement filming the music video for "Live My Life," which was also a collab with Justin Bieber. Luckily, he wasn't there.
(Edited to add: You can see the video here! We're actually in it, standing with the big crowd of people in the overhead shots. How cool!)
We did eventually end up in Anne Frank's house, after getting a bit side tracked.
I really loved seeing all the bikes and the canal system. It was absolutely gorgeous!
When we returned to our hostel, we met up with Doug and Jeanine- two more students attending the ICCSN conference with us tomorrow. Amber, Doug, Jeanine and I walked across Den Haag after dark to get drinks at a small beer bar before ending the night.
More impressions of the Netherlands? Holy traffic! Sidewalks, bike paths, tram lines and roads all interconnect. I can't tell one from the other! I'm pretty sure I almost brushed death a few hundred times today. I don't know how the locals do it.
Anyway, this is very short, but it's 2:30 a.m. here and I'm planning on waking up early tomorrow to head to the International Criminal Court. I'll keep you all updated!
Tot ziens!