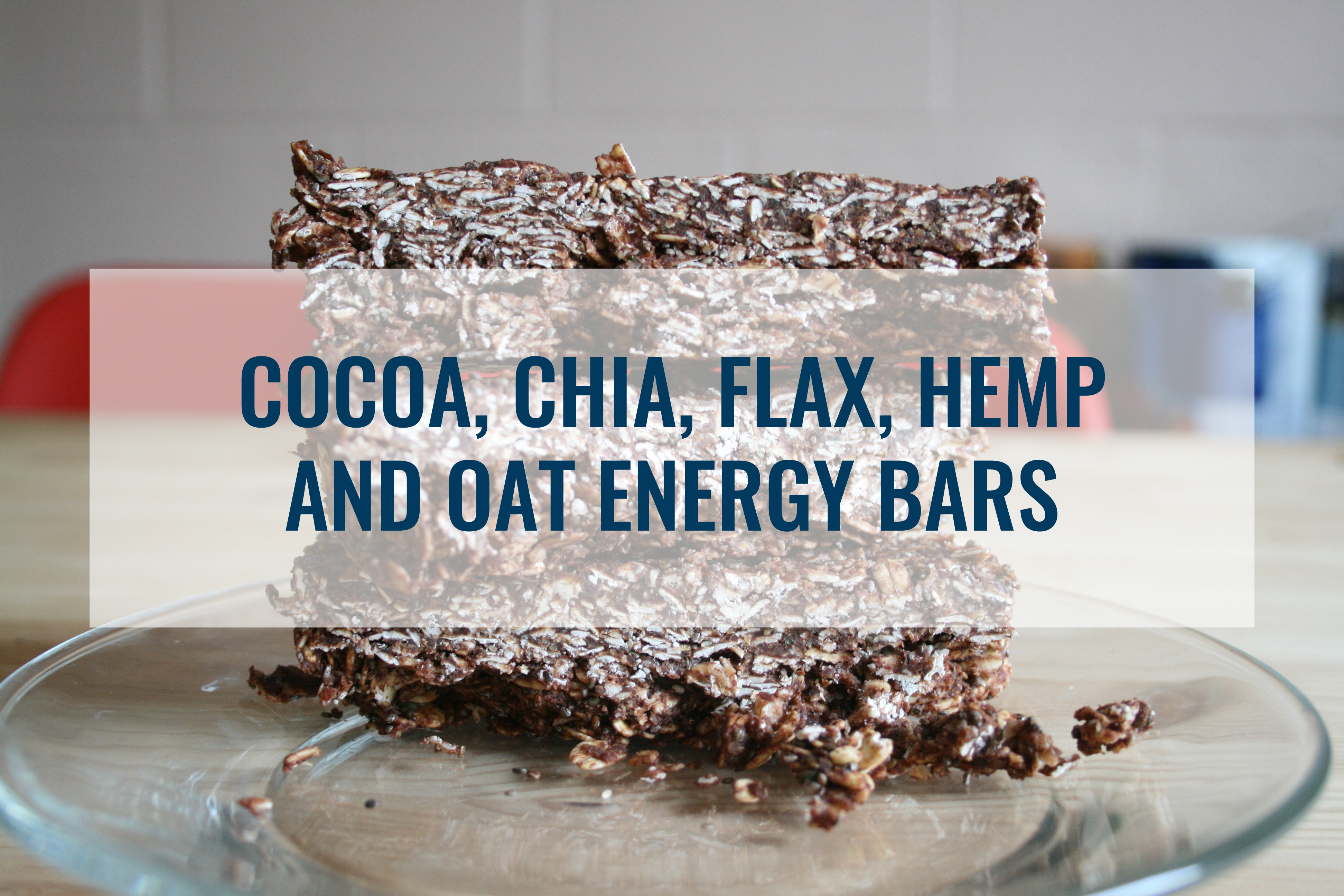 As incredibly busy as I am, it's usually pretty tricky to maintain a healthy diet. I'm a little bit of a health nut, and since I haven't set foot in a fast food restaurant in years, I'm determined to avoid doing so my busy schedule by preparing food ahead of time. I mentioned in my last post that Sundays are usually my cook days, where I prepare all of my food for the rest of the week, so I can take it to my 9 to 5 and my night classes with me.
I was lucky enough to get this whole weekend off, so I used Saturday to head to the cooperative grocery store to get some staples, and this week, I decided to try to make my own energy/ granola bars to take with me to work and snack on throughout the week.
These powerhouses are full of tons of good nutrients. I started with this recipe from The Healthy Family and Home and made a few changes. (Like chocolate. Because I love chocolate.)
–
Dry ingredients:
4 cups organic rolled oats (Not instant! Old fashioned rolled.)
3/4 cup flax and hemp blend, such as Carrington Farms (Flax should be pre-ground.)
1/4 cup cocoa powder
1/2 cup chia seeds
Wet ingredients:
1/2 cup honey
1/2 cup applesauce
3/4 cup almond butter
1/3 cup melted coconut oil
–
Separately mix the dry ingredients together, and the wet ingredients together. Then combine everything by hand until it sticks. Line a nine-by-nine baking pan with plastic wrap, and then press the entire mixture down tightly. Freeze overnight, and then remove and cut into squares.
I ended up getting 16 larger bars, such as the ones pictured above, which I ended up cutting into 32 smaller bars, for about 130 calories a piece. I used freezer paper and scotch tape to individually wrap them up, and just tossed them all into a large Tupperware container to keep in the refrigerator. The down side to this recipe is that, due to the applesauce, they need to be kept refrigerated. Storing the bars at cooler temps also helps to keep the coconut oil solid and keep the bars from getting too messy. (If you live in a frigid area, like me, I'm sure they'll keep well in your car too!)
And that's about it! It took me about 20 minutes to make the mixture on Saturday, and then about 30-40 minutes to cut and individually wrap each bar, and now I have a month's worth of snacks to store in my office, so I'm not tempted to hit up the vending machine.
Now that I know how incredibly easy it is to make my own granola bars, I see no reason to ever purchase overpriced store bars again. You can expect a few more granola bar posts as I experiment with different recipes each time I finish up a batch, I'm sure.
Happy snacking!