I'm feeling crafty and I'm thinking spring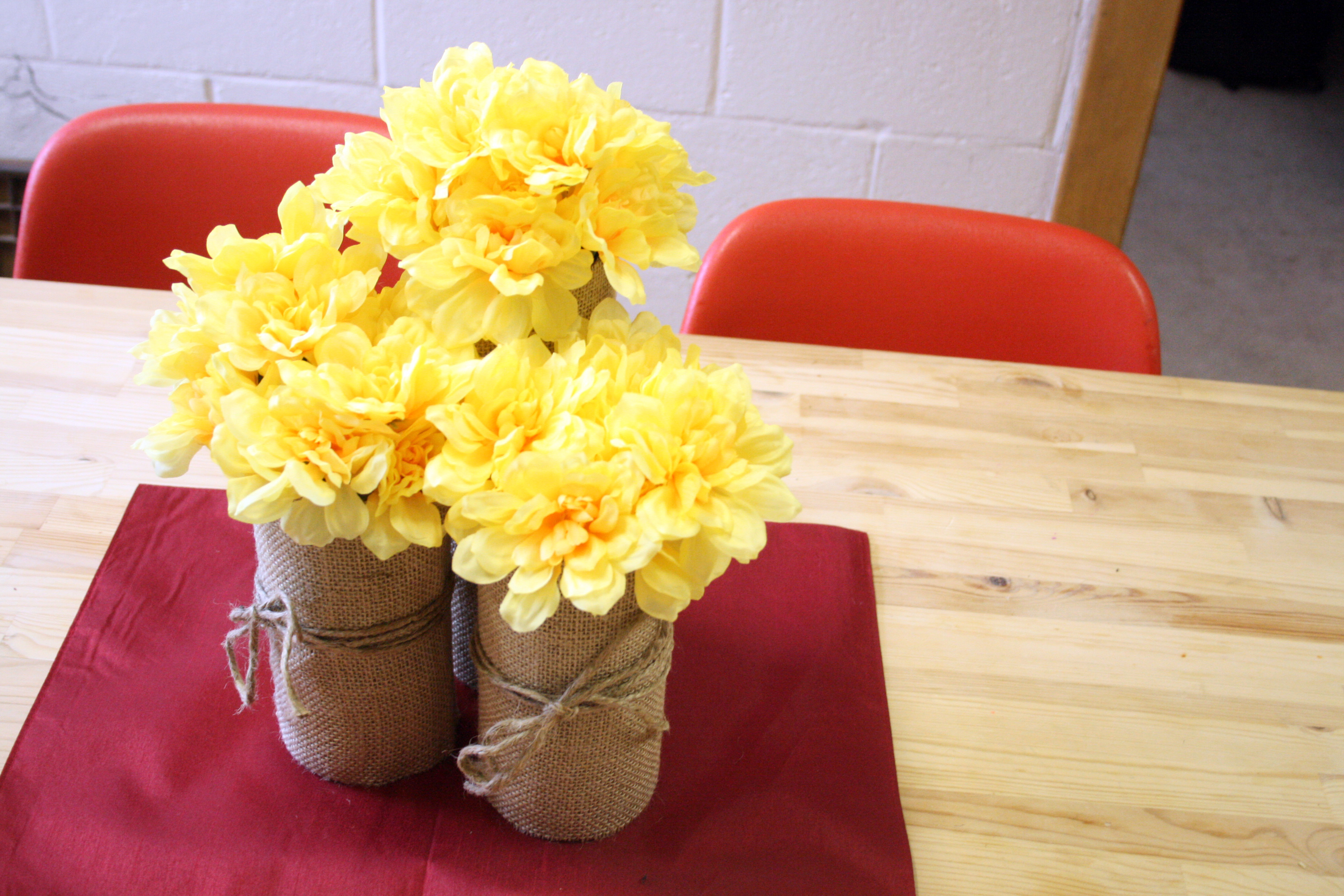 Yesterday was a beautiful breezy 30 degree day in mid-Michigan. For the first time in a long time, the air didn't hurt my face and my fingers didn't go numb when I took my gloves off to get my mail key out. In fact, I didn't even have to wear gloves today.
It seems as though today was a sunny spring day in Michigan.
With thoughts of spring in mind and the day off work, I headed around town to pick up some pretty pastel nail polish (OPI's Lucky Lucky Lavendar, OPI's Can't Find my Czechbook and Essie's Tart Deco) and some simple supplies to put together a quick cheerful craft.
Did you know I love burlap and twine? Because I love burlap and twine. You can read about it here, here, here and here. So naturally, because I have an abundance of burlap and twine sitting around my apartment, I decided to use some of it. I just had to make a quick stop to buy three glass pillar vases, two 10-inch-tall ones and a 12-inch-tall one, some cheap fake flowers and some double-sided stick tape.
The process is pretty obvious from here. Cut a long strip of burlap that will fit the height of your vase, and long enough that it can be wrapped around it a few times. Lay a piece of double-sided tape along the edge of the vase and roll it along. Secure the edge with another piece of double-sided tape.
Tie some twine around the vase, pop the flowers on in, and you're done. Easy as that.
We're bright, cheerful and ready for spring over here in the Basin Lofts, guys. I had bought the pillar vases with the intention of filling them with some yummy-smelling candles, but I think Jake might have a meltdown if I bring home another candle since I already have an entire Rubbermaid full a few. I'm not going to complain though. Flowers are always a pretty decor addition.
Think spring!