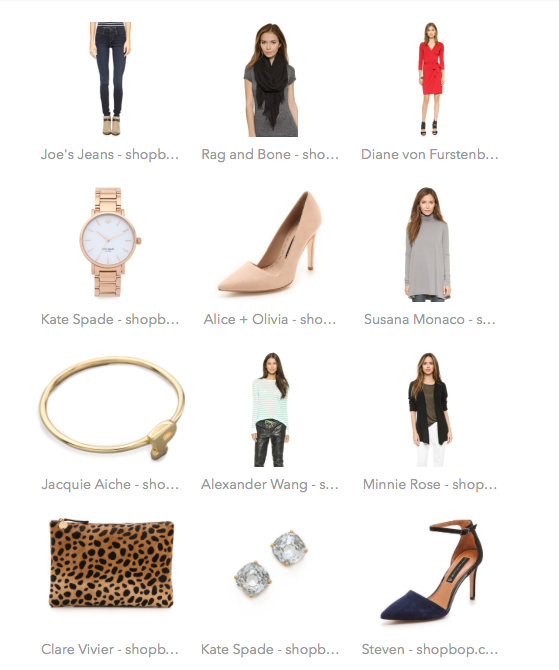 Hopefully you filed your taxes early and have a nice big return waiting for you because the Shopbop sale is going on right. this. second.
Drop what you're doing and shop.
I am a very savvy, smart and frugal shopper. I don't make a livable wage ton of money (what up journalism) so I'm very careful with how I budget money with it comes to picking the pieces that curate my closet. I rely on stores like Forever 21 and H&M for trendy seasonal pieces, stock up on work wardrobe staples at Ann Taylor, Loft and Banana Republic when the 40 percent off storewide sales hit and rely on Gap and Old Navy for many of my year round basics.
There are very, very few times when I invest in designer anything, so when I do, I make sure to shop smart.
I look for well-constructed garments and accessories from trusted brands that can carry over from season-to-season in colors and cuts that fit my personal style. I look for timeless and classic hues and patterns when stocking my online shopping basket.
And the current Shopbop sale is a great chance to do just that.
Here are a few of the pieces that I've been eyeing and might maybe take the plunge on with my tax return.
Use the code "BigEvent15" to take between 15 and 25 percent off your order, depending on how much you spend. You have until Saturday – go, go, go!
Do you have your eye on any pieces featured in the Shopbop sale? How do you determine what's worth splurging on vs. buying from a fast fashion outlet? Let me know in the comments! I'm always looking for new advice on smart shopping.