Casual Friday: Springtime sweaters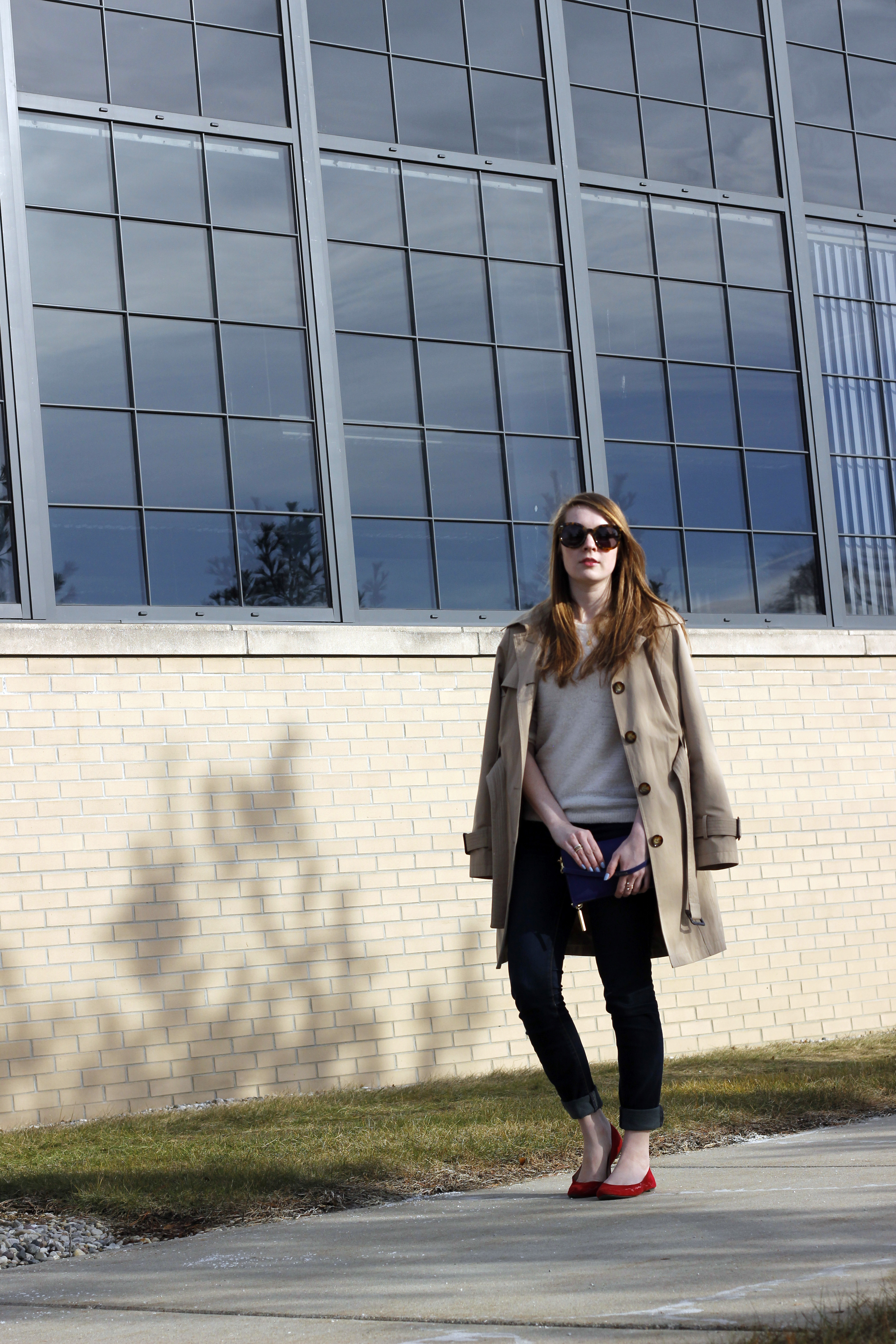 Michigan is slowly edging toward warmer weather but until the mitten state makes the full spring forward (pun intended) I'm breaking out the springtime sweaters.
I'm still in Michigan, so I can never be too quick to abandon warmth, but the 40- and 50-degree temperatures have be trading my blacks and charcoals for whites, creams and soft grays.
I find that it's always so hard to dress during early spring. All I want is to break out the strappy sandals and chiffon blouses, but mother nature insists on more blanket scarves and heavy layers. This cream-colored sweater and robin's egg blue nail color make a fantastic compromise, allowing me to welcome spring with open (and still fully sleeved) arms.
I snagged (not literally!) this sweater on clearance at Loft earlier this week, and I absolutely love it. It's a soft nylon and wool blend, and is light without being too stifling and heavy. I have a feeling it's going to be on heavy rotation in my closet this and every spring season.
Plus, as everyone knows, I have a deep love of any and all things neutral and the color of my closet reflects that. It's so effortless to get ready in the morning when you can pick a base palette of neutrals and then one or two color-coordinated pieces for a pop.
sweater | jeans | flats | necklace (vintage and gifted – similar) | statement ring | stacked rings (old via Forever 21 – similar) | trenchcoat (old via MICHAEL by Michael Kors – similar) | clutch | sunglasses | nails | lips
Do you have a tried and true way of transitioning your outfits from winter to spring? I'd love to hear it! Let me know in the comments!
Photos by Eric Stafford.
This post contains affiliate links. For more information, please read my disclosure policy.