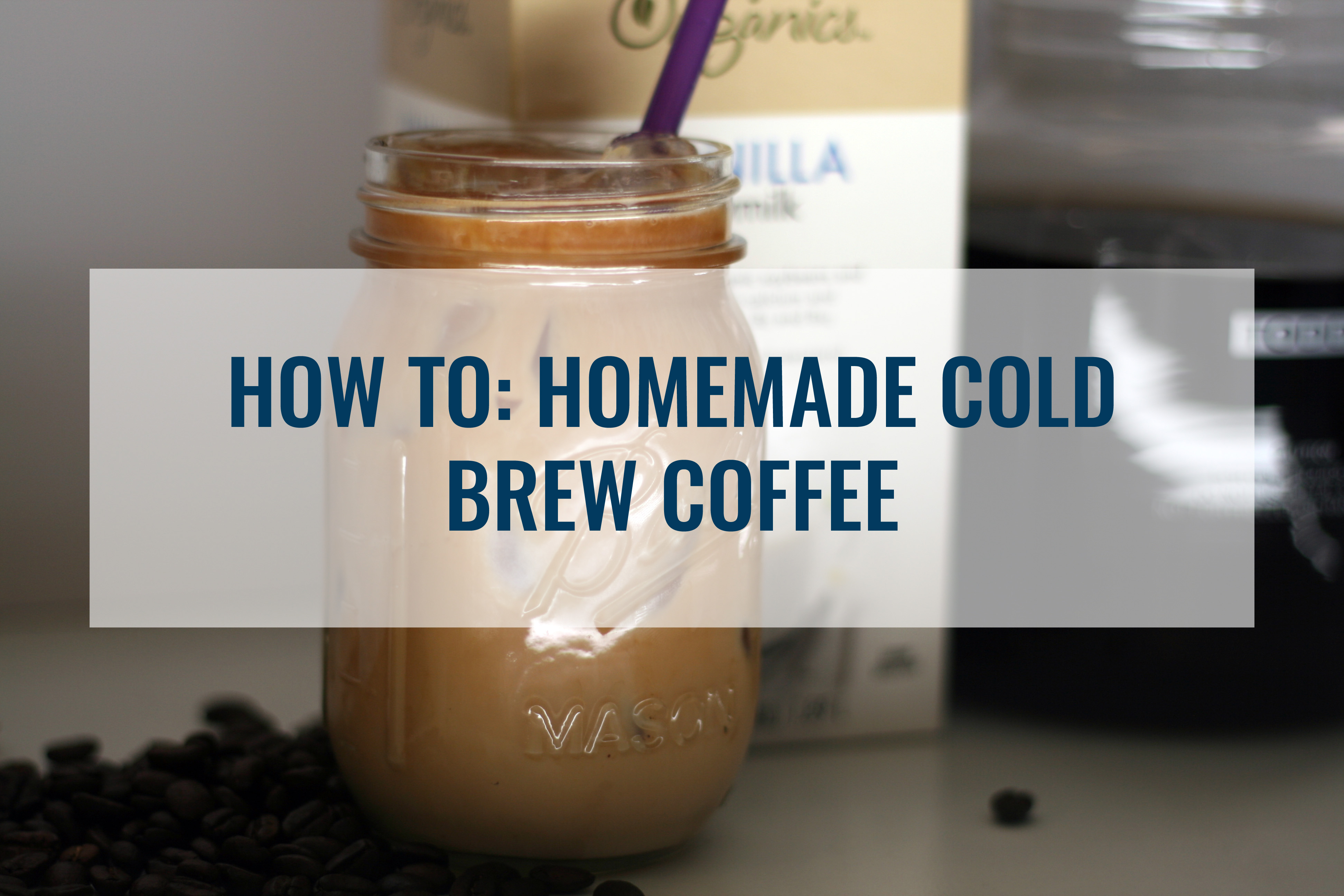 Hey caffeine addicts! Good morning and happy hump day! If you missed it, Starbucks announced earlier this week that it's planning on offering a cold brew coffee at some of its locations.
If you've never had cold brew, you should definitely try it, especially if you've always avoided coffee because of its bitter taste. By steeping the coffee grounds at room temperature, cold brewing omits the bitter oils and fatty acids that are extracted using a hot water method.
It's different from the traditional iced coffee method, in which coffee is brewed hot, twice as strong, and then poured over ice to cool it down.
I love coffee more than most things. It's rare that I go a day without my morning cup, and while I drink piping hot black coffee every morning during the fall and winter, it's kind of painful to continue that process in the summer, when Michigan gets brutally hot and intensely humid.
I started researching methods for brewing cold coffee a few years ago, and finally found one that works for me. Of course, since Starbucks seems to have caught on to the cold brew trend, I figured now was as good a time as any to share my personal process.
I use a Toddy, at the recommendation of one of my friends. I love it and would highly recommend it to anyone. Start with good-quality beans. Emphasis on good quality.
I went with a medium dark blend with notes of caramel and cocoa from Highland Humanity- a brand sold at my local co-op grocery store.
Tips for picking coffee beans:
1. Use fresh beans! When you brew, you always want something that is between a few days old to two weeks old.
2. Go with a darker roast instead of something mild. You're making a concentrate, so you can always add more or less water to taste.
3. Get beans that are all natural. A good coffee bean picks up its natural flavor from the region in which it is grown, and doesn't have any artificial add-ins to get its caramel taste.
Then, grind away.
Tips for grinding coffee beans:
1. When you cold brew, you want a coarse grind. That way, you don't get microparticles of coffee grounds sludging up the bottom of your cup. I accomplish this by setting my burr grinder to the coarsest setting it offers. If you don't have a burr grinder, most coffee bean sellers have a commercial grade burr grinder available in house.
2. Grind as close to brewing as possible. If you use a store's commercial grinder, make sure you brew your coffee as soon as you get home from the store.
Next, prep your Toddy. Insert the rubber stopper into the bottom of the brewer and then insert a dampened filter. Add a cup of water.
I don't have any photos for this because it's pretty straight forward, but after you're prepped, you add your coffee. I measure with a shot glass because I'm classy like that. After you pour your initial cup of water, dump six shots-worth of coffee grounds into the brewer. Then pour three cups of (filtered and cold) water into the brewer using a slow circular motion. Add another six shots of coffee grounds. Wait five minutes, then add three more cups of water using the same method as above. Smooth out the top of the coffee and water mixture with the back of a spoon to ensure all grounds are damp. Then, cover your toddy (I use a glass plate) and wait 12 to 24 hours.
I usually give it roughly 24 hours because I love good strong coffee. Once you're done, unplug your Toddy and let the coffee drain into your carafe.
You'll have a strong concentrate that can be mixed with water to make iced coffee in whatever ratio you prefer.
I personally prefer an even ratio of my cold brew coffee to vanilla soy milk, but you can mix and match however you'd like. Gimme Some Oven has an awesome idea for coconut water iced coffee that I'd love to try. I'd also love to try cold brew with some vanilla ice cream.
There are also tons of other ways you can cold brew if you don't have a Toddy.
Have you tried cold brewing coffee before? How was it? Any tips or tricks? How do you drink your iced coffee? Let me know in the comments!
This post contains affiliate links. For more information, please read my disclosure policy.