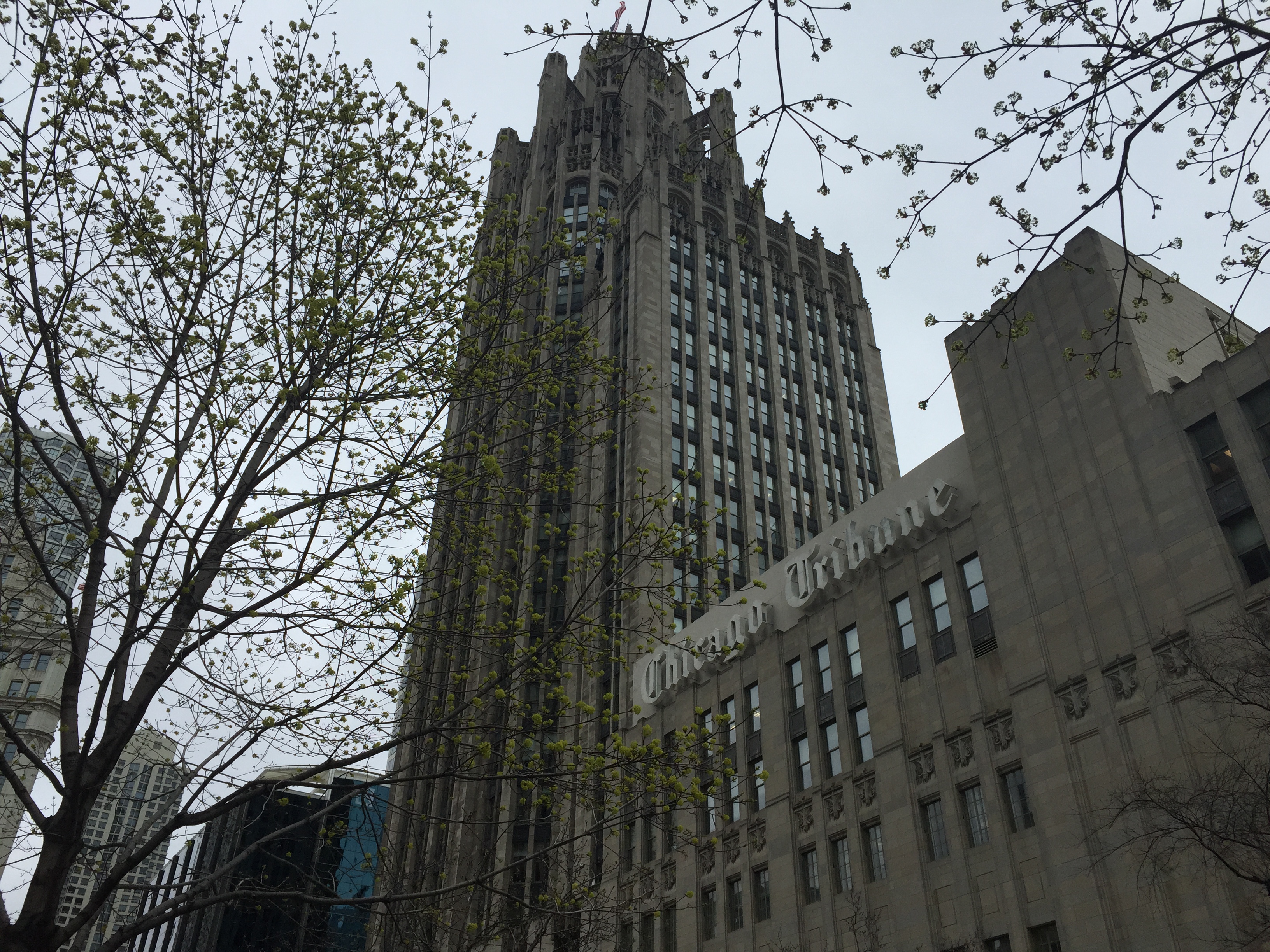 Remember a few months ago, when I posted a really discouraging post about how draining my job search was, but included a totally cute desktop wallpaper file to go along with it so I wasn't a total buzzkill?
And remember basically every Sundown Rundown since then, where I've alluded to filling out hundreds (literally, hundreds) of job applications?
Good news! I landed a new job.
Better news! It's in an entirely different state.
Best news? I am moving to Chicago to start my new job at the Chicago Tribune!
I am unbelievably excited. Working for a Chicago publication – I kid you not – has been my childhood dream. Early Edition was my favorite television show growing up, and it was what sparked my interest in journalism and the news industry. I knew from the moment that camera entered the "newsroom" of the Chicago Sun-Times on that show that I wanted to work for a newspaper. In Chicago.
And now I get to do that. It is so surreal.
Journalism is one of the most disparaging careers you can sign up for. It mocks you, berates you, overworks you and does not always love you back. Sometimes it gifts you with unpaid overtime and sometimes it lays you off.
But sometimes, it rewards you. Sometimes, you get the chance to accompany someone on the adventure of a lifetime. You get to tell a dying man's last story. You get to interview your childhood idols. You get to represent the unheard voices of your community. You get to uncover government conspiracy. And you get to work to leave a legacy behind in the form of a byline.
It is my passion and I cannot imagine doing anything else with my life.
When I was applying for jobs, I decided I wanted to try something other than journalism. I wanted a cushy 9-to-5 with a nice salary, benefits package, mundane responsibilities and stable future.
I started looking into marketing, public relations and communications jobs. I filled out more than 300 applications, easily. Of those 300 applications, only one of them was for a newspaper.
And guess which job I got?
If that's not a sign that I'm meant to stay in journalism and delay the inevitable selling out that most overworked and underpaid reporters submit to, I don't know what is.
And even better – my lease here in Mount Pleasant ends in a month with no opportunity for renewal. The timing could not have been more perfect. I spent months stressing endlessly about job searching and leasing and moving and financing and guess what? It all worked itself out. God is good, you guys.
More specifics: I will be working in the social media department of the Tribune. I'll be working under Scott Kleinberg along with Whitney Dawn Carlson to share Tribune content via various online platforms. I have found social media to be one of the most interesting parts of my job at my current daily paper, and conducted extensive work in social media as part of my graduate assistantship, so I think this job will be a perfect fit. I know I keep saying this, but it's true. I could not be more excited.
So, here's to a new job! A new city, a new home and most importantly, a new adventure.
I hope you stick around and follow me on my new journey!
PS: Do you live in Chicago? Let me know in the comments; I would love to meet up!