Work, play and relax with Closet Barcode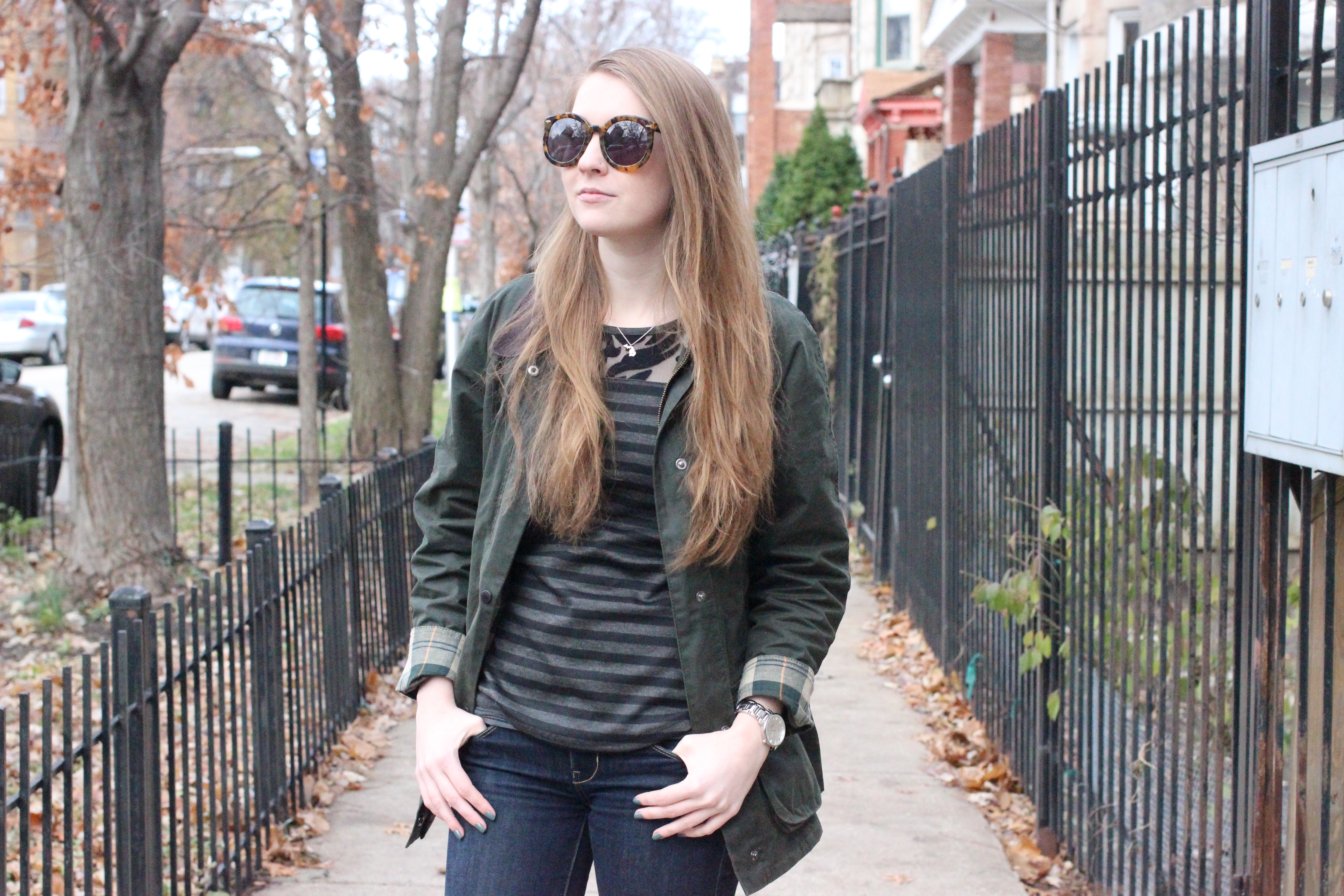 I'm a pretty busy person. I think most of us are, though, so I'm not really one to talk about my busy-ness too often.
I mean, why talk about being busy when that time could be better spent getting things done?
One of the first things I look for in a retailer is the brand's ability to cater to all aspects of my life — from cocktail parties, to sick days, to meetings with my boss, to brunch with my friends.
So, when Closet Barcode reached out about a collaboration, I took a few seconds to browse around the site.
I immediately knew I could make the online retailer work for me. There were several pieces that fit not only my personal aesthetic, but also my varietal lifestyle.
And, as an added bonus — Closet Barcode is a Michigan-based start-up that focuses on independent designers! As a former Michigan reporter that used to write about start-ups and independent designers, I knew I could definitely get behind Closet Barcode's mission since it was something I was very familiar with.
Closet Barcode has a pretty unique selection of items, and I was really excited to see how I could tackle styling the catalog for the three main occasions in my life: Working, playing and relaxing.
First? Work.
Photos by Kelly Trotter
Closet Barcode shirt (c/o)| H&M skirt (old, similar) | H&M heels | H&M blazer (last season's version) | Essie nail polish in "Fall in Line" | Karen Walker sunglasses | Kate Spade watch
I work in a fairly casual office. Journalism is pretty notorious for coffee-stained jeans and worn-out shoes. I spend my weekend and night shifts in denim, boots and sweaters, but I still love to dress up for my weekday morning shifts. It's been so warm lately (mid-50's!) that I'm still baring my legs mid-December. So weird.
This shirt from Closet Barcode is great because it's neutral — which means it's toned-down enough for work, but is still anything but boring. The texture is really fun, and I know this will also work great with jeans as a casual outfit. I love the detailing on the bottom!
And then, play.
Photos by Mickey Alice Kwapis
Closet Barcode long-sleeve shirt (c/o) | American Eagle jeans | H&M flats | Barbour jacket | Inkling boutique necklace (similar here) | Karen Walker sunglasses | Kate Spade watch | Essie nail polish in "Fall in Line"
I mentioned wearing casual outfits to work on night and weekend shifts. This is a perfect example of what I'd wear not only for those shifts, but also for a weekend brunch-and-shopping trip with my girlfriends.
And finally, relax.
Photos by Mickey Alice Kwapis
Closet Barcode sweater (c/o) | Forever 21 leggings | Buckle tank tops | Essie nail polish in "Fall in Line" | coffee mug from The Trendy Sparrow
There is always something going on in Chicago, and I've lost count of the number of times I've gotten home and put on sweatpants just to have my phone go off with an invitation to drinks, dinner or a quick shopping trip.
While absolutely nothing can replace my fleece and flannel Old Navy pants in the dead cold of winter, I've started pairing baggy sweaters with leggings, really stretchy skinny jeans or jeggings for relaxing at home during the fall. That way, when my phone goes off with a last-minute invite, all I have to do is get off the couch.
This Closet Barcode sweater is so thick, which is awesome because I'm always cold. It's not long enough to cover my butt, so if I'm wearing it with leggings, I just use my favorite tank top layering trick. Buckle's BKE "Long and Lean" tank tops are great for layering and wearing with leggings.
And by the way! I'm a pretty voracious reader. I recently started tracking my reading list, so you can take a peek at what I'm flipping through on Instagram by searching #onrandiskindle! I love to chat about books, and I love new recommendations.
And the tea I'm drinking? It's my absolute favorite when I'm sick. It's Throat Coat by Traditional Medicinals, and it's the best when you have a sore throat.
I actually found out I had strep throat the day after I shot these photos! Yikes.
How do you dress for work, play and relax? Let me know in the comments!
This post contains affiliate links. 
This post was written in collaboration with Closet Barcode. All items received courtesy of are marked "c/o." All opinions are my own.
For more information, please read my disclosure policy.