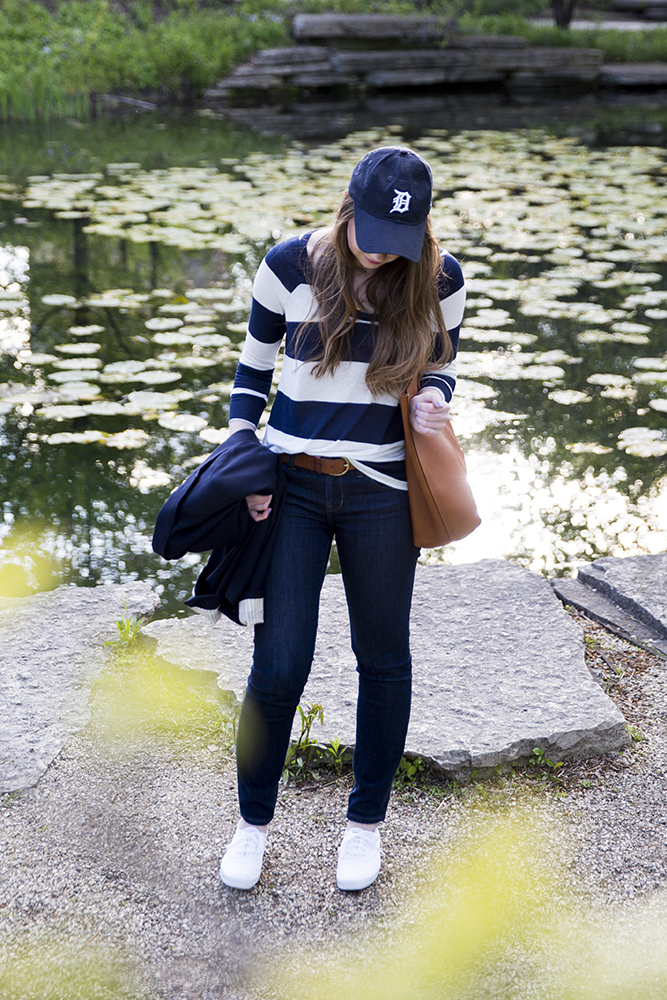 Is it just me, or does it feel like summer spring is N E V E R going to get here?
Earlier this week I posted a recap of my past year in Chicago. I've been reliving the apartment searching, moving and unpacking I was doing exactly a year ago on Timehop when I realized that, at this time last year, I was wearing crop tops and shorts.
I think we've had less than a week's worth of "t-shirt weather" days in Chicago so far this year.
So, dressing for spring has definitely been a challenge. Normally at this point in the year, I've moved over to skirts and sandals. But this spring? It's too cold for open-toed shoes so I haven't even had an excuse to get a pedicure yet.
But I'm lazy so that's a silver lining, I guess?
So, getting dressed every morning has definitely been a challenge this April and May. It's really hard to face my closet every morning when I want to break out the chiffon skirts and sleeveless blouses, but am still stuck in thick cardigans and knits.
I've kind of compromised a bit by wearing a lot of navy and white paired together (more than usual) and sulking around a bit.
I've done these posts before and they usually get pretty good reviews, so here's a list of the things I've worn the most this spring.
I've worn some of these things an embarrassing amount. Just ask my coworkers.
hat | shirt | belt | tote bag | jeans | shoes | blazer (old, similar)
(Affiliate link alert!)
This post contains affiliate links. For more information, please read my disclosure policy.