DIY notepads (Social media schedulers, part two)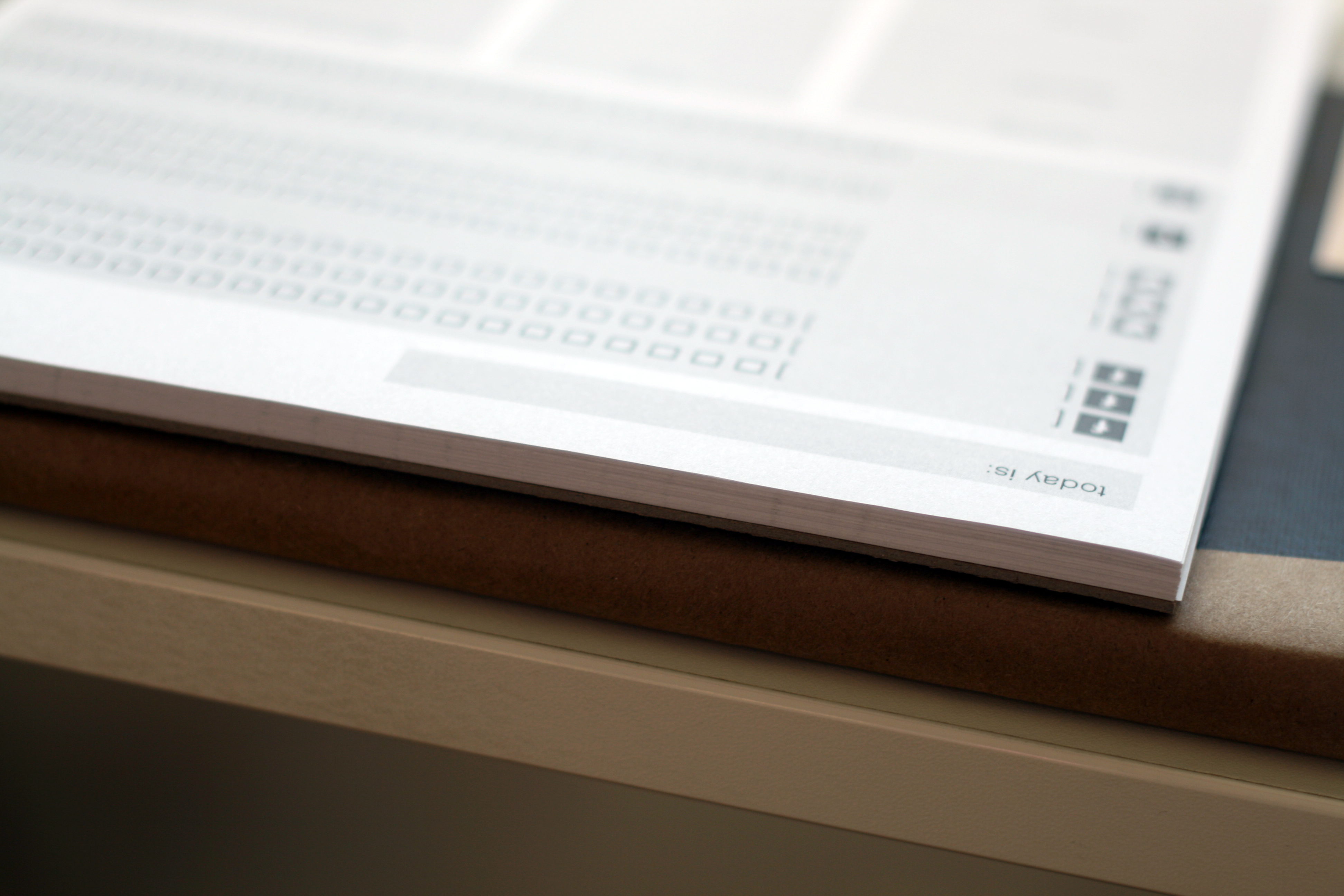 Hey guys, it's Pinterest craft time!
A short while ago, I shared the PDF file for the template I designed to use when I schedule out my posts for social media.
I also mentioned that I made the scheduler into a notepad, and said I'd share how.
So… here's how!
You'll need:
Pages you'll want to put together into a notepad
Padding compound
Chipboard
A clamp
Two hardcover books
Scrap paper product (an old paper grocery bag or a manila envelope both work great)
A paint brush
(Please ignore how horrible these photos are. I'm shooting with a broken 50 that doesn't autofocus and my eyesight isn't the best, so manually focusing is definitely not my forte.)
Stack your paper up and layer it on top of the chipboard. This is the hardest part because you have to make sure your paper is as even as possible. I'm not super coordinated, so I usually spend about five minutes tapping every edge of the stack on my table. Then, clamp the stack together between two books.
Make sure you choose hardcover books that are tall enough to run the width of your notepad. (This is actually a perfect job for those high school yearbooks you spent $60 a pop on because omgmemories and then never looked at again after your freshman year of college.)
I like to wrap my books in paper to make sure I don't damage them. An old paper grocery bag or manila envelope is perfect. I also tuck a piece of corrugated cardboard in there to make sure I don't damage the books I use.
Then, start painting! Use the paintbrush to apply the padding compound along the edge of the notepad. Let it dry for about an hour, and then add a second coat.
Padding compound is great. I honestly had no clue what it was until I used it in a college class. I found my two ounce bottle of it on Amazon, along with a package of chipboard.
Give everything another hour to dry, and then unclamp. Strip the extra padding compound off the edges of the notepad. You might have to tear the first sheet off the notepad and use a craft knife.
And… that's it!
Not only do I love this for the legal page-size notepads I make and use at work, I also love making custom to do lists. You can also make really cute notepads to give away as gifts!
Fun fact: I learned how to make these during an industrial engineering class in undergrad. Yes, you read that correctly. Industrial engineering. I minored in multimedia design, and one of the classes we were required to take was "Introduction to Graphic Arts" — Industrial Engineering and Technology (IET) 143. It was actually a lab class and was a lot more hands-on than I anticipated. We learned — among other things — book binding, offset printing and screen printing. If you would have told me then, during my junior year of college, that I'd use anything I learned in that class in the real world, I would have laughed. But, looks like Professor Papendick got the last laugh. Hah.