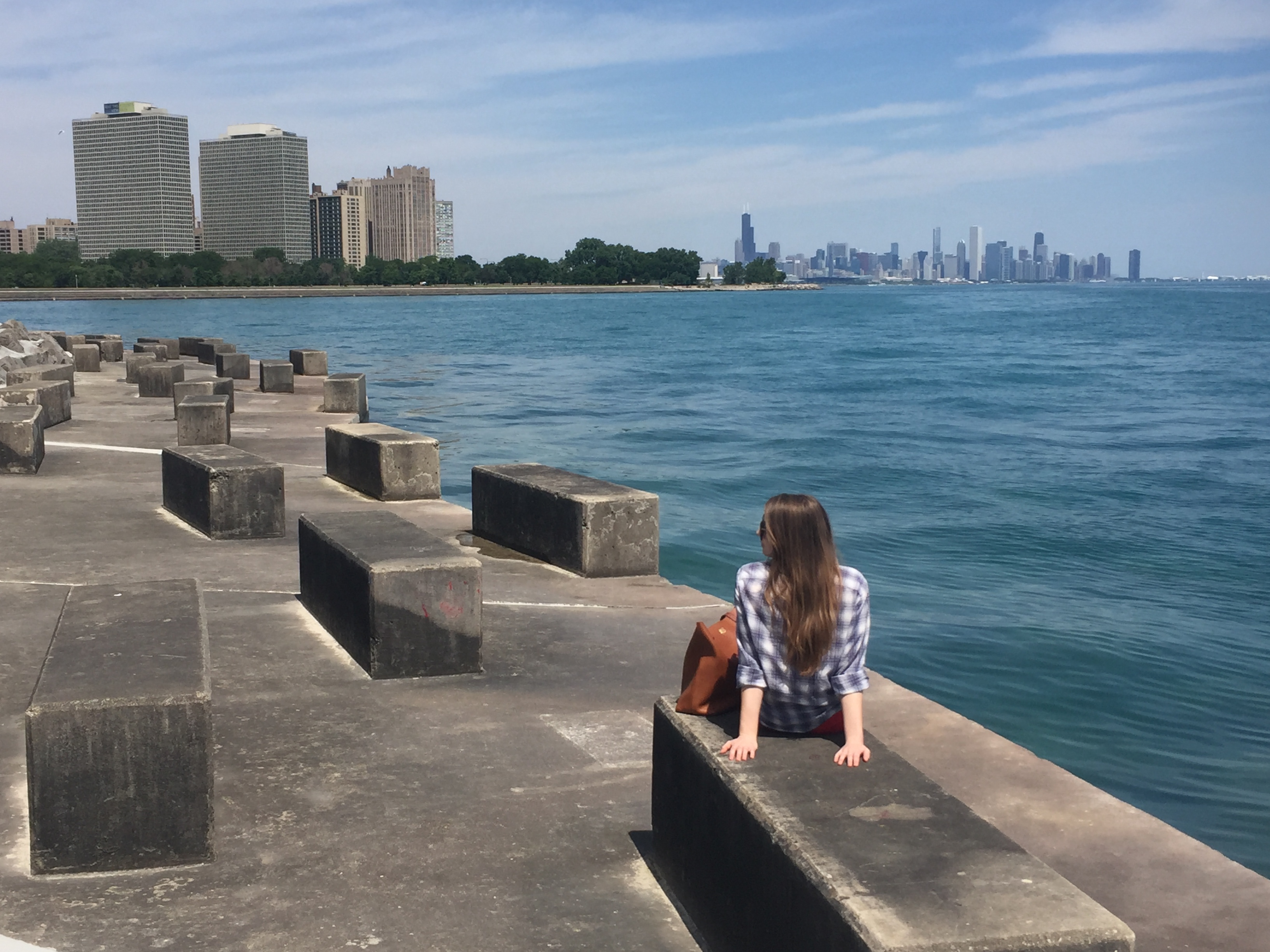 Oh hi!
This is your bi-monthly "hey there's a real person running this blog" post, just so you can see what kind of shenanigans I've been getting myself into. It's finally summer, and an increase in temperature means an increase in cold drinks followed by somewhat questionable behavior. So, hooray for life updates!
Photo by Armando L. Sanchez
[one; dining]
Good L O R D, where HAVEN'T I eaten lately? Let's start with the most important meal of the day. I grabbed breakfast (huevos rancheros = A+) at Whisk (Ron Swanson-themed diner) a few weeks ago, and cannot recommend M. Henry enough.
As for drinks? It's FINALLY patio weather, so I've been spending quite a bit of time at Expat, Parson's and Hampton Social drinking various forms of rosé and margaritas. (Still not willing to wait in line for Big Star, hah.)
I've been on a bit of a health kick as of late, so I've been living on Left Coast Food + Juice over the last few months. I also finally got around to eating at Valois Cafeteria (Obama's favorite), tried the new Goddess and Grocer location in Andersonville, hit up Hot "G" Dog,  and tried the military latte at Sawada. It's also summer, so (of course) I've been loving ice cream. Jeni's, Cone and Lickity Split have become favorites.
I have a few places in mind that I've been meaning to check out, as always, but I'm always open to recommendations. Hit me!
Top row, left-to-right: Expat, Whisk and Left Coast Food.
Bottom row, left-to-right: M. Henry, Lickity Split and Goddess and Grocer
[two; family and friends]
My baby sister Kelly turned 22 last month! She decided to come visit me for her birthday, so we got to spend the entire weekend drinking, dancing and brunching in celebration.
Our night: Enolo, Celeste, Virgin Hotel upper floor bar
Happy (late) birthday, Baby K!
Also, more great news. My dad finally — after years and years of work — received his first U.S. patent for something he invented. Congrats, Dad!
[three; my kitchen]
I have been on a H U G E health kick lately (yunno, when I'm not brunching), so almost everything I've been eating lately has been clean and minimally-processed. I finally got my spiralizer, so I've been making a lot of zoodles. My favorite has been pesto, feta, vegan chicken and grape tomatoes. I've also been eating a lot of this chicken salad (swap mayo for Greek yogurt, vegan chicken) at the recommendation of Mando, summer salads have become a favorite (love this one and this one) and I've gotten into the habit of ending every day with a Yasso bar.
Also, summer means basil! I've been loving making pasta and drinks with my new basil plant. This strawberry basil lemonade has become a favorite.
[four; traveling]
My most recent trip was a weekend visit to Detroit. I grew up in Michigan, so it wasn't really so much a vacation to a far away and oft dreamt-of land, but the city is growing so quickly that there were so many new things to check out while we were there! As for upcoming trips? I really don't typically travel much during the summer, because 1. airfare is hella expensive and 2. why on Earth would anyone want to leave Chicago during the summers?
But… I do have two trips in store! I'll be visiting Texas in September and then England and France in October!
[five; affiliate link alert!]
Hello summer wardrobe! When I'm not at work, I've been rotating through my rainbow-colored collection of J. Crew chinos, which wear well with just about everything, including the Express Portofinos I usually pair them with. I've been wearing these Madewell sandals constantly and this Aerie swimsuit (paired with this J. Crew tunic and my L.L. Bean tote) has become my go-to beach day outfit. I saw this Bar III dress at Macy's and knew it would be perfect for summer weddings over the next few years, so I picked it up. Also, I know it's the middle of summer, but Mando talked me into this new Nano Puff since Patagonia was running a really good sale.
Currently on my wish list? This gorgeous pleated skirt, this Longchamp backpack and these penny loafers because fall is only two months away!
[six; etc.]
OK, I've mentioned that health kick several times, and I'm not joking. After a year of searching, I finally found an affordable yoga studio in Chicago and signed up to start going! I also started BBG at the recommendation of a friend. My legs were sore and buckling for days after my first workout, so I know it's going to be a good program.
I'm so excited for a lot of stuff coming up this summer. My good friend Vandy is coming to visit for Lollapalooza, and I'm finally going to an Adler After Dark event later this month!
Also I literally cannot stop playing Pokémon Go.
This is only my second summer in Chicago, but it's already off to a phenomenal start and easily rivaling last year's season. I can't wait to see what the rest of July and August bring!

This post contains affiliate links. For more information, please read my disclosure policy.