New year, old me, same goals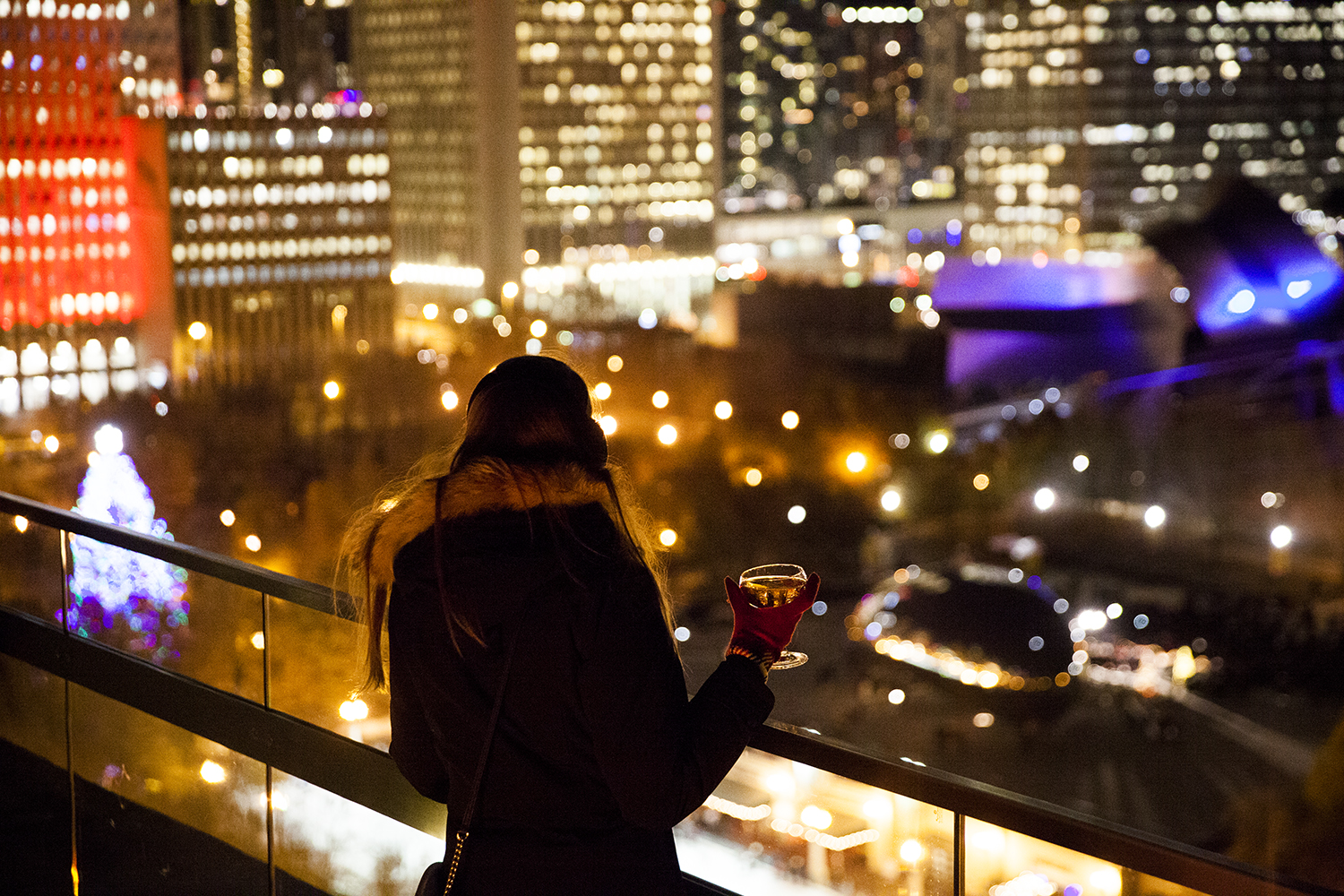 Happy new year! I know I'm a few minutes late with this kind of post, but work has been keeping me busy (holidays don't exist for journalists) and (since I'm unfortunately incredibly sick today), this is the first day I've had off alllll year.
Those jokes never get old.
Anyway, I'm really not one for New Year's resolutions. Why wait until a specific day to make a change in your life? I feel like the whole point of life is to constantly work on bettering yourself, so I continually take note of the ways I can improve.
But, given the timing, I figured I'd share a few of my goals that have been in progress for a while now.
Photo: Armando L. Sanchez
So, some of my personal goals?
Be more active. Little-known fact about me: I have high cholesterol. My doctor politely informed me that — as per my last blood test results — my cholesterol levels were getting high. My doctor told me that I should find a way to work more cardio exercises into my daily routine to stave off my inevitable fate, so I think I'll do that. Yunno, so I can keep eating cheese. I'm not a big gym rat, but I do love yoga, walking and jogging, so I really want to dedicate more time to doing those three things this year.
Read more. When I was younger, I used to read practically nonstop. It's kind of hard to find time to do that as an adult, but I really, really want to get back to my bookworm habits. I always forget how good it feels to finish a book until I do it.
Focus on better time management, and make more room for "me" time. Time management is something I've never, ever been good at. I have always been a huge procrastinator. I hit snooze four times every morning, am consistently late to everything, stare at my phone telling myself I'll go to bed in "just five minutes" for an hour… it's horrible. Lately, I've been trying to set aside time every week for the things I need to do. I started using a planner a few months ago, and it's been helping.
Also, I'm a huge people person, but sometimes I think I stretch myself a little too thin. I have a hard time saying "no" to just about anything, including outings that I just don't want to go on. I really need to get better at putting my foot down, and start saving my time for the things that matter to me.
Spend less time on social media. In October, I deleted the Snapchat app from my phone for a few weeks. And you know what? Nobody noticed. I told some friends in real life that I had deleted it, and they hadn't even noticed I hadn't been opening their messages. Sure enough, when I logged back in, I was still receiving a constant stream of messages — some from people I haven't received a text message from in like, three years — even after six weeks of not opening them. That kind of said something to me. Social media used to be a great way to easily connect with people, but now… so much of it is just noise. I can't even tell you how many times I've gone to an event and then immediately Snapchatted it, Instagrammed it and checked in to it on Facebook… and then ignored everything going on around me so I could Messenger chat and scroll through my Twitter feed. Obviously I can't quit social media completely due to my job, but there are so many times I find myself picking up my phone without any real reason to do so… and I really, really want to stop doing that.
Improve my Spanish. I'm really sick of feeling like I'm almost there when it comes to Spanish fluency. I've been using Duolingo for a few months now, but I'm hoping to take some actual Spanish classes this year.
Code more. I took a HTML and CSS classes in college as part of my minor, but I've sadly forgotten so much of what I learned at this point. Considering it's 2017 and the world is going to be run by robots soon enough, I think it'd be cool to get back into coding. At the very least, it would help a heck of a lot with work and my blog, and at the very most, I'd be able to control our future robot overlords. (Can you tell it's a sick day and I'm so hopped up on OTC meds right now?)
The cool thing about my goals is that a lot of them are intertwined. For example, I recently subscribed to the New York Times, and I've started reading the a.m. and p.m. app briefings on my daily commute. More reading, better time management and less social media, all in one. Sweet.
So, if you couldn't tell, a lot of this stuff is general self-betterment that I always seem to be working on. But, like I said, I never really got into that whole "new year new me" bulls#!t. However, I am always an advocate of writing your goals down so that you can hold yourself accountable… and there's no better way to keep yourself accountable than by shouting your intentions loudly into the internet.
Now tell me: What are some of the personal goals you're working on? Let me know in the comments!