Netflix picks (for winter 2017)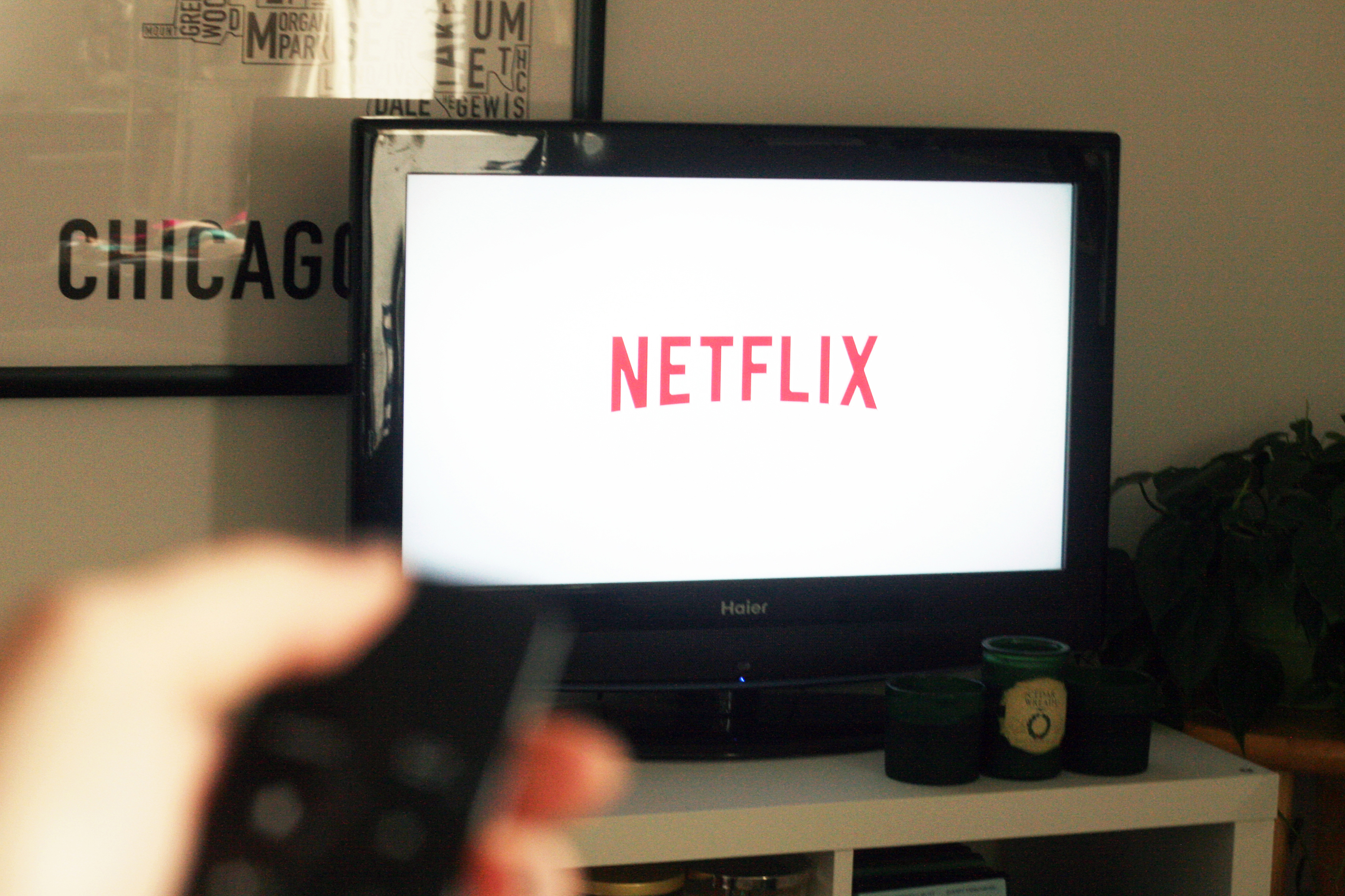 I know this winter has been milder than most so far and I probably shouldn't complain, but, still. It's January and I live in the Midwest, so here we are.
I usually start getting a little bit lethargic at this point in the year. While I do really love winter, the dark and the chill just start getting to me after the new year starts. Am I alone in this? December isn't so bad because everyone is in a good mood anticipating the holidays, but once New Year's is over, there isn't really much to look forward to. Everything is just cold and dark, and life slows down. I find myself dreading the thought of going out in the cold. Stilettos and black ice? Curled hair and fleece-lined beanies? Lip liner and runny noses? Yikes. No thank you.
From January to March — and let's be real, most of April — I am honestly content burying myself in a pile of throw blankets and bingeing on Netflix. Plus, my bank account loves this decision.
I never really got into watching TV when I was in college. My undergrad roommates loved bad reality TV. We actually had our house tagged as "Bad Girls Club 1018" on Instagram, no joke. So while I was more than willing to listen to my roommates talk about the Bachelor during wine Wednesdays or thirsty Thursdays at the bar, I never really joined in on the actual couch binge-athons.
It wasn't until I finished up grad school that I had time to actually sit down and start really getting into TV shows. My grad school roommate Elise was a huge Netflix fan, and as soon as I ditched my cap and gown, her habits immediately transferred over. Our Netflixing actually ended up being one of my favorite memories from living together. We would pour glasses of wine, make giant bowls of queso and just binge out and laugh together from my graduation up until we moved out.
Sadly, Elise and I live in totally different parts of the country now (boo), but I still keep the cold-weather Netflix habits she instilled in me. Here's what I've been watching lately, and here's what's on my list.
Don't Trust the B—- in Apartment 23. Go figure, Elise introduced me to this show and I will never be able to thank her enough. I'm just sad it was canceled after only two seasons! A naive midwestern girl moves to NYC to work on Wall Street and ends up losing her job (and company-provided apartment) on her first day, which leads her to move in with a psychotic con artist. The psychotic con artist also happens to be BFFs with a fictionalized version of James van der Beek. The humor is dark and borders on inappropriate at times but is so, so good.
Master of None. Seriously Netflix, where is season two? I usually don't like the stereotypical millennial TV shows, but Aziz Ansari kills it with this one. It's a typical sitcom, but it is by and far the most relatable sitcom I've seen. Bonus: Season one is eight episodes, so you can easily watch the whole thing in a day.
Jane the Virgin. If you haven't heard of Jane the Virgin, go watch it, now. It's a modern twist on a telenovela. Jane is happily engaged and plans on remaining a virgin until she's married until she is accidentally artificially inseminated with the child of her boss. The narration is really funny, the characters are incredibly well-written and every single episode ends on a massive cliffhanger. I have stayed up way past my bedtime way too many times for this show.
Gilmore Girls. I binged this entire show prior to the revival, which… wasn't that good. Regardless, the original seven seasons of watching Rory make her way through school and into the real world with her BFF mom Lorelei by her side are great. I love how fast the conversation goes, and this show makes it so fun to romanticize that whole New England living thing.
A Series of Unfortunate Events. This series follows the lives of the Baudelaire orphans, who lose their mansion and family in an unexplained fire. They're sent to live with their evil "uncle" Count Olaf, who remains hellbent on getting access to the estate the children were left by their parents. I had been anticipating the Neil Patrick Harris version of this childhood favorite ever since I heard it was happening, and I really was not disappointed. The original movie saga attempt with Jim Carrey was such a huge letdown, and I was bummed that plans to move the visual representation of the series came to a screeching halt afterward. But, this version is so much better! It's super dark and gothic and dry and the deadpan narration is fantastic. It's what I imagine a collaboration between Tim Burton and Wes Anderson would look like.
Wet Hot American Summer: First Day of Camp. I watched "Wet Hot American Summer" for the first time at a midnight movie screening in Ann Arbor after my sophomore year of college. I loved it. The made-for-Netflix reboot is even better. It's way too funny to see all these now-famous celebrities like Paul Rudd, Amy Poehler and Bradley Cooper reprising their roles from this negatively-received early 2000's teen sex comedy. Watch the original movie first, if you can!
Unbreakable Kimmy Schmidt. As a full disclaimer, I haven't caught the new season yet, but the first season was way too funny. Kimmy escaped from a cult after 15 years and immediately went to go live in NYC. Once you get the theme song out of your head, it's really fun to try to experience the world from Kimmy's child-like perspective.
New Girl. After going through a breakup, Jess Day moves into a Los Angeles loft with a handful of guys. I know Zoey Deschanel is a pretty polarizing figure, but after she tones it down post-first season, this show is pretty quirky and cute. Plus, it's really quotable and yields great reaction GIFs for your Slack convos.
It's Always Sunny in Philadelphia. There's definitely a reason this show — which follows the lives of five narcissists running a bar in Philly — has been renewed for 14 seasons. I like that it's one of those shows you can just pick up at any point and not have to worry about missing out on major plot points.
How I Met Your Mother. This is still one of my favorite shows of all time, and it blows my mind when I find people my age that have never seen it. Protagonist Ted spends nine seasons explaining to his kids how he met their mother. The characters are a little over-the-top and quirky, but the plot is so relatable that it works. If it wasn't for the ending, this show would be perfect.
So, what's next in my queue? House of Cards, Shameless, Mad Men, Stranger Things and Jessica Jones. Have suggestions for me? Leave them in the comments! I'd love to hear!