Mezcal vs. tequila: Cinco de Mayo cocktails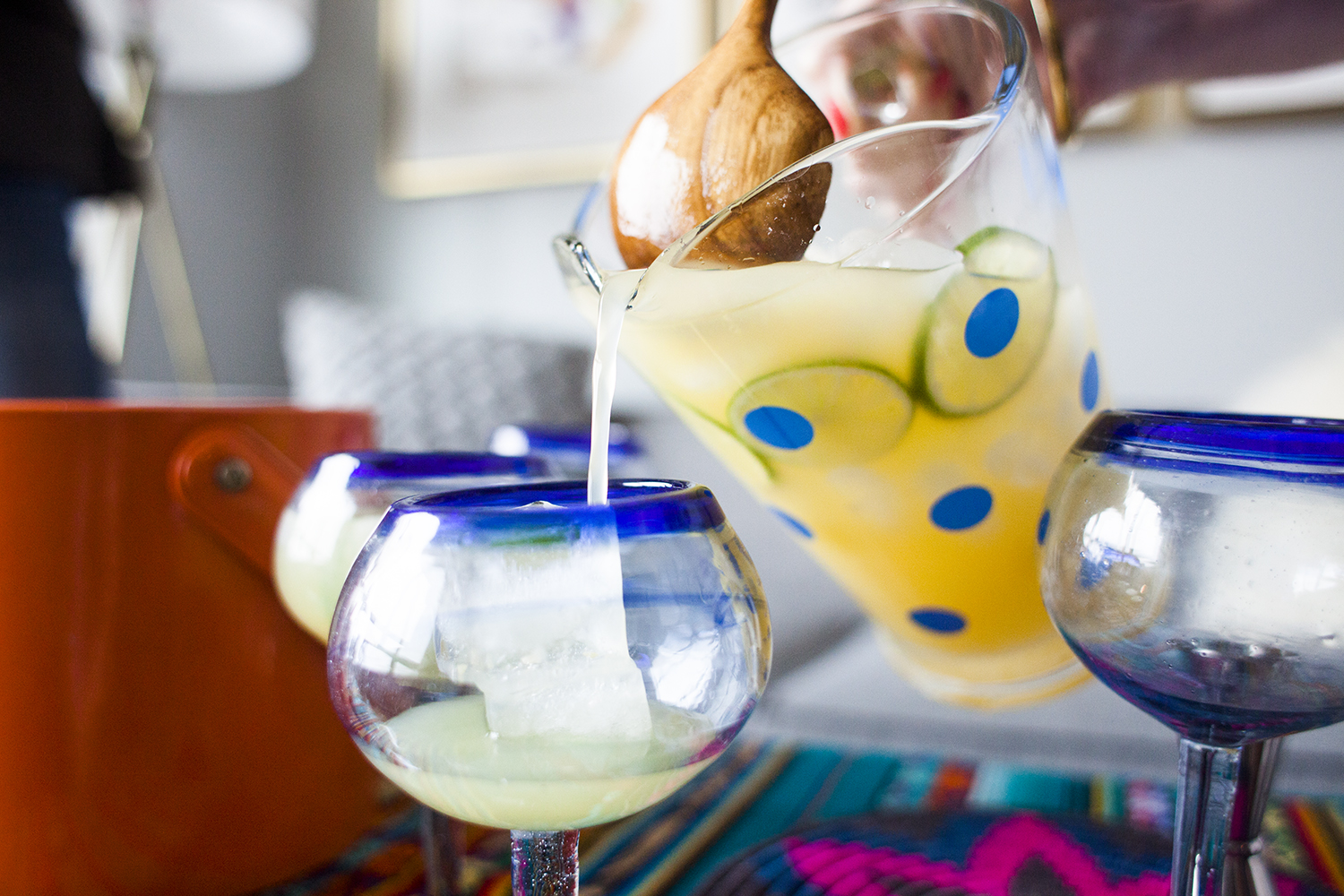 Happy early Cinco de Mayo, all!
I've almost always had a reason to celebrate on May 5 — but never really for the actual Mexican holiday. First, May 5 is my college friend Danielle's birthday, so of course, we just had to celebrate it all throughout undergrad.
Second? my bachelor's degree commencement ceremony was held on May 5, so I capped off my college career with a non-Cinco-themed party (there was a bounce house involved, though) for the occasion.
Then, work and grad school happened, and who really has time for themed parties and get togethers when you're trying to be a functioning adult? OK, maybe those of you who have your sh!t together, but certainly not me for the last several years.
So, when Jennie invited me to make Cinco de Mayo cocktails with Katie, Jess, Maya and Sarah to celebrate the date at her apartment, I was super excited to join in and actually celebrate the holiday for the first time since high school.
I took Spanish classes all the way from middle school through college, and while I sadly can't remember much of the language, I do remember a lot of the lessons about Mexico's history, culture and celebrations. I know there's always a fine line between appropriating and honoring another culture, and I think cuisine and cocktails are a great way to keep things tasteful — both figuratively and literally.
We tried two different cocktails that Sarah prepared for us. First up? A classic margarita on the rocks prepared with juicy fresh-squeezed lime and Cointreau — and fun jalepeno-infused ice cubes!
I'm gonna ruin the lead-up and just let you know right now that the margarita was my favorite. I'm definitely a fan of sweet drinks, so I always love a good classic margarita.
Our second cocktail? A smoky mezcal julep with basil leaves, sweet cranberry juice and agave.
This one was hella strong, so if you really — and I mean really — like to celebrate Cinco de Mayo, I'd go ahead and suggest this one. Just, yunno, don't drive home after more than one.
While this drink wasn't my favorite of the two, it was definitely… interesting. The smoky flavor of the mezcal definitely came across, and the basil was super fragrant.
I can see how it would appeal to some, but it definitely wasn't for me!
(For the full step-by-step for both drinks, you can head over to Sarah's blog.)
We complemented our drinks with Sarah's salsa verde and my favorite guacamole. Yum!
And — because any get-together isn't complete without the party vibes— we jazzed up our fiestita with this gorgeous bouquet from FTD Flowers, these adorable Crowning Event floral pieces that Jennie brought and Sarah's gorgeous Mexican decorations.
So, are you a mezcal or a tequila person? What's your favorite drink to kick off summer with? Let me know so I can give it a try, please!
On, and cheers!