Summer, summer, summertime: On crop tops and the '90s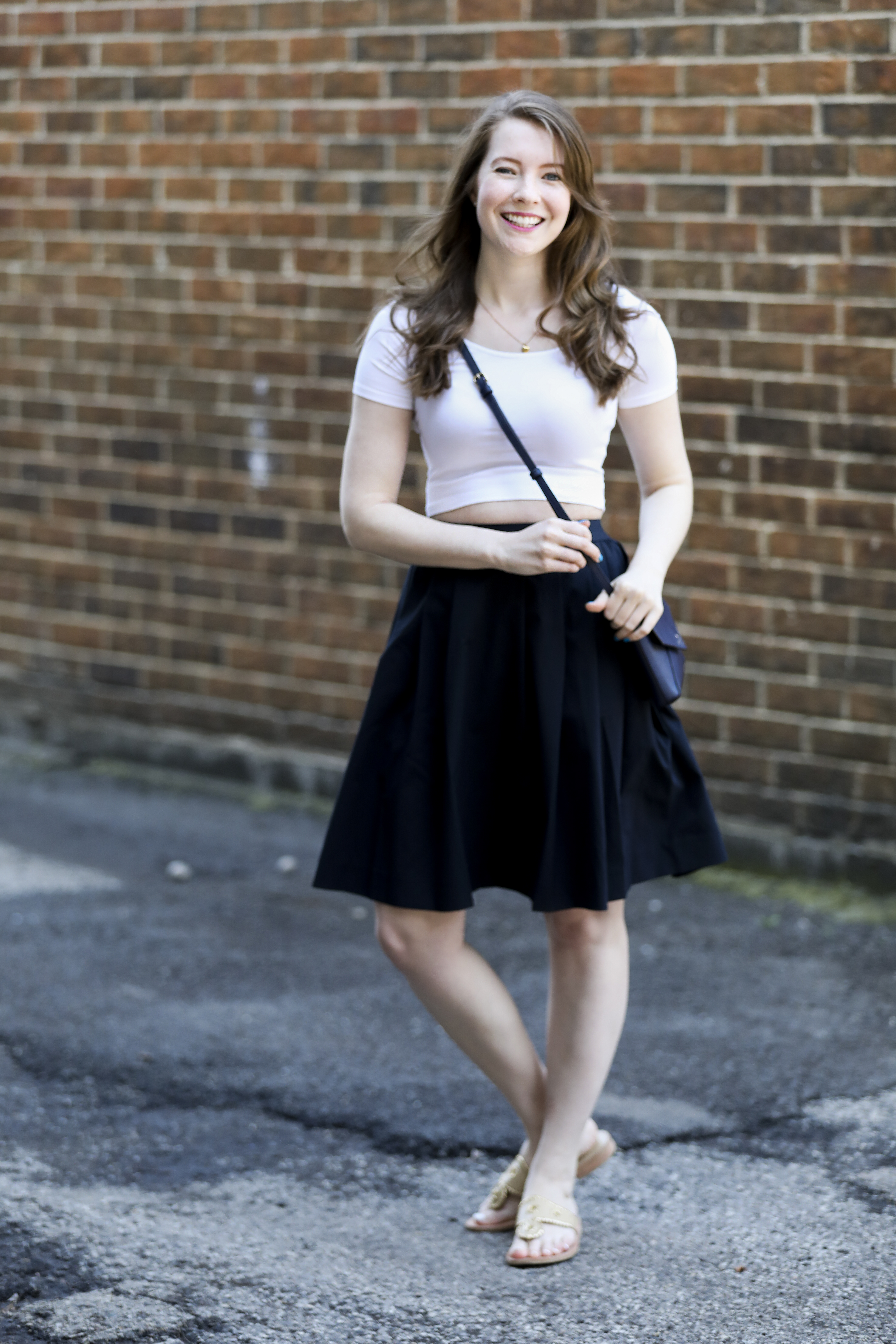 Whenever summer comes around, I end up getting DJ Jazzy Jeff and The Fresh Prince stuck in my head about once a week. Is that just me?
"Summertime" makes me so nostalgic for the '90s. I don't know about you, but "hey pull over real quick and throw your car in park to override its safety system so we can sync my iPhone up to your car's Bluetooth audio connection and use Siri to switch tracks on Spotify" just doesn't really have the same flow as "pop in my CD and let me run a rhyme."
Seriously, mix CDs were about a million times better than streaming service playlists. I think I loved the fact that they were so permanent. Unless you had a million dollars to spend on CD-RWs, you were basically stuck with whatever 22 songs you could fit onto a few CDs for the whole summer.
So, yeah. I miss a few things from the '90s, like terrible super awesome mix CDs, writing in Lisa Frank binders with gel pens, and original Nicktoons. But, the style? Not so much. I know there's a huge fashion revival going on right now trying to re-popularize some of the styles from the decade, but I'll pass on the muddy brown lipstick, butterfly hair clips and Steve Madden flatforms.
But, the crop tops? The resurgence of those suckers started a few years ago, and I can get behind it. I just probably won't pair them with incredibly low-rise super flared jeans this time around.
This skirt has quickly become one of my favorites. I absolutely love circle skirts — pleated or skater, mini or midi, chiffon or scuba — I love them all. They're incredibly flattering on so many different body types, are perfectly breezy for the summer months and are so easy to style.
I spotted this skirt on sale at Uniqlo a few weeks ago and knew I needed it in my closet. I fell in love with this yoke-waisted skirt the first time I saw it on Pinterest, and I've been trying to find something similar for (no exaggeration) years. So far, this Uniqlo piece is the closest I've found… but if you know where I can find that Pinterest-perfect skirt, please let me know!
It's quickly become a staple. I love pairing it with crop tops or sleeveless blouses for a casual summer day outing, or a patterned button-up blouse for the office.
And? It has pockets!
Shop the post:

This post contains affiliate links. For more information, please read my disclosure policy.