A tequila and espresso cocktail perfect for brunch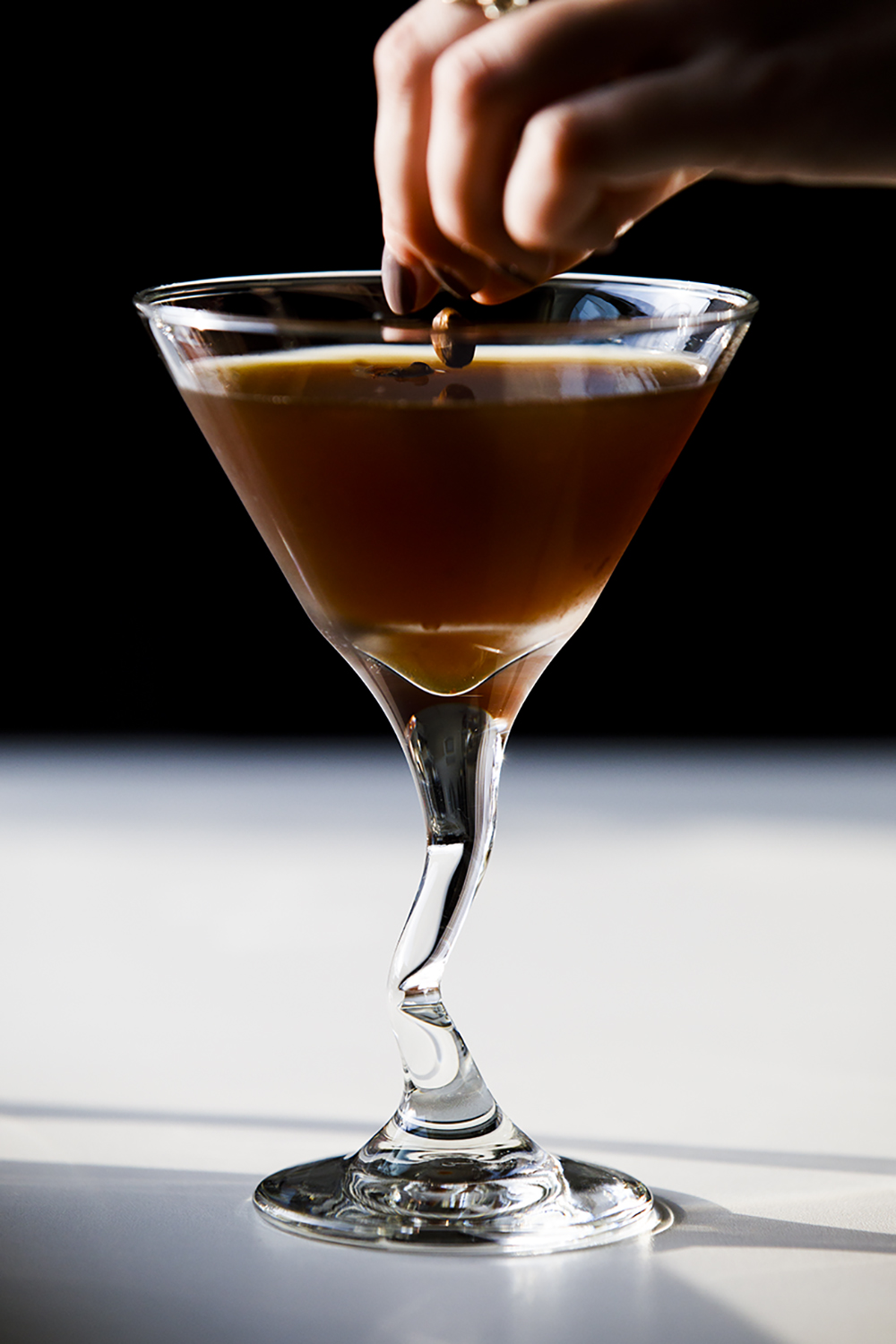 It's not really a secret that I'm an absolute coffee fiend.
I start every single morning — regardless of how much/ what quality of sleep I had — with a cup of coffee.
Cold brew, french press, auto-drip, a trip through the Starbucks drivethru: It doesn't matter. I absolutely have to have a cup of joe in order to get my day started.
So, when my love of coffee mixes with my affinity for brunch, it can get kind of awkward. I usually end up with a small collection of mugs and glasses filled with water, coffee, mimosas or a.m. cocktails just piled up in front of my plate of french toast.
So, when Blue Nectar Tequila reached out and asked if I'd like to try my hand at making tequila and coffee cocktails with American Cocktail Club, I knew I'd definitely be down, because hey — combining the booze and the coffee means one less awkward glass at brunch!
The American Cocktail club is a monthly subscription box stocked with just about everything you need to make four delicious cocktails, sent straight to your front door.
The company partners with mixologists who create easy-to-follow drink recipes that can be made by just about everyone — no bartending experience required.
Despite the three-or-so years I spent working at a bar in college, I've never really been great at that whole mixologist thing, so I loved that this box was basically foolproof.
The box I ended up getting contained almost everything needed to make "The Black Gauntlet," a martini cocktail created by New York City bartender Gaz Regan. I did a bit of Googling and discovered that Regan used to write a cocktail column for the San Francisco Chronicle, and he's also written tons of books. The fact that this guy clearly knows his shit made me feel way more confident about the fact that I was about to mix tequila and coffee!
The recipe itself was pretty simple. In addition to the provided mixer, garnishes and liquor, I needed a lemon, which I luckily had on hand! Pour the provided Blue Nectar silver tequila and the American Juice Company salted espresso martini syrup (a Gaz Regan product) into an ice-filled mixing glass and stir for half a minute.
Strain into a chilled coupette (I had martini glasses on hand, so I used those) and then add the oils from a lemon twist overtop of the drink. Garnish with a few coffee beans.
Voila! A caffeinated brunch-ready concoction, made in less than two minutes.
The verdict? This drink was actually pretty good! The martini syrup itself was absolutely delicious. It was thick and sugary and had hints of anise and vanilla, which paired really well with the agave base of the Blue Nectar tequila.
I'm not a fan of terribly strong drinks, but this cocktail was the perfect balance of liquor and mixer. This really would be a perfect drink to serve alongside a brunch party!
I received this cocktail kit complimentary of Blue Nectar Tequila and was not financially compensated in any way for this post. All opinions are my own.