On the go in black and white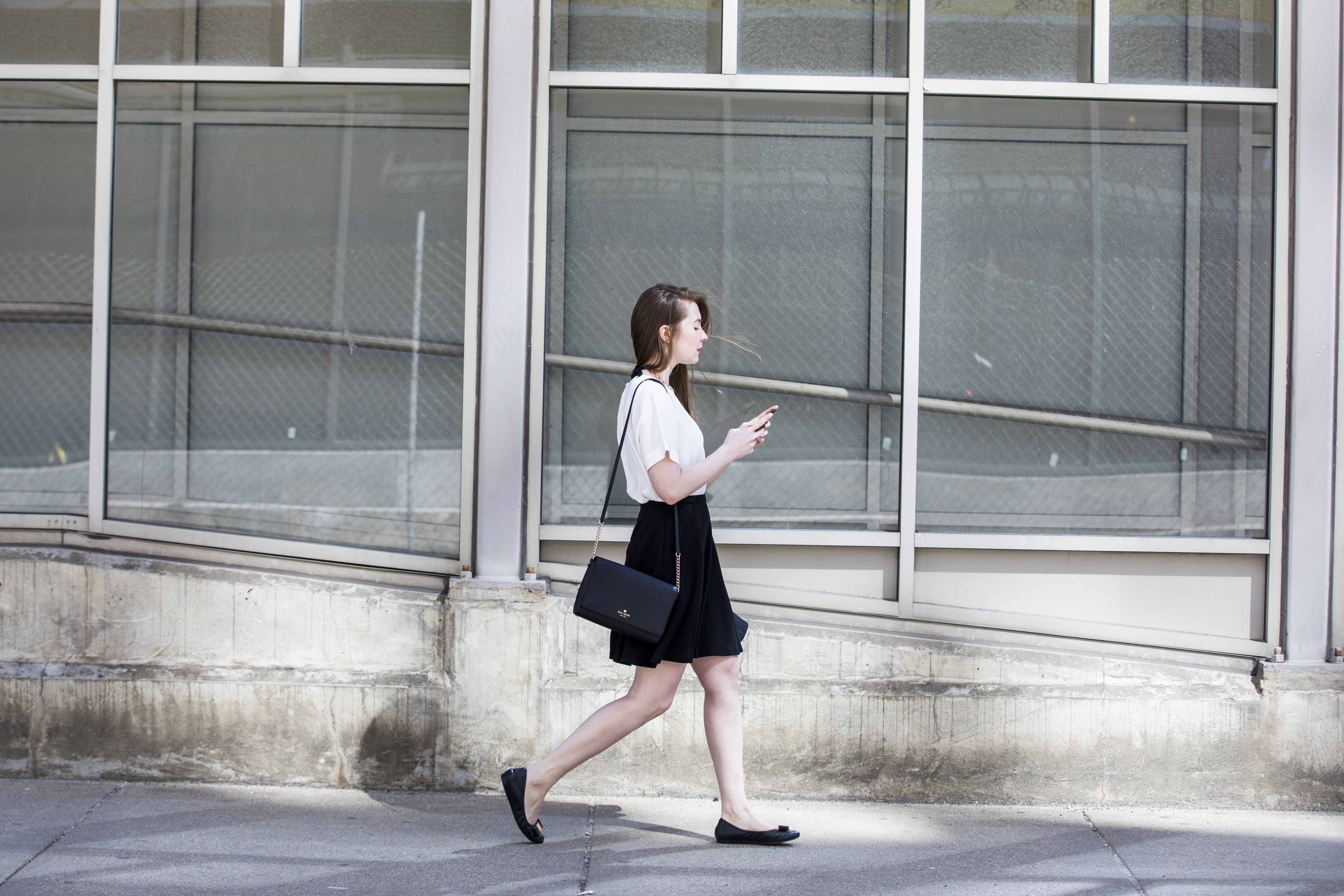 Hello, you 90-degree June day! Summer is here, which means it's about 23084098 times easier to transition from work to errands to drinks with the same outfit.
If you're like me/ 98 percent of the working world, your day doesn't end when you clock out at the office. Those few short hours after work are perfect for heading to the post office, stopping by Trader Joe's or running to the dry cleaners.
Or, if you don't have errands to run, 5 p.m. means something totally different: Happy hour!
Taking an outfit from work to cocktails during February is a nightmare all wrapped up in a puffy down parka. I usually commute to work in snow boots and switch them out for flats during the day. That shoe swap doesn't really work at happy hour. Plus, bars are usually a lot hotter than offices, so I either end up sweating in my cable knits, or carrying around extra layers in my arms. No thank you.
So, thank God for summer. Breezy layers — and a lack of snow boots — make taking an outfit from work to errands to happy hour so much easier.

top ・ skirt (old, similar)・ crossbody (old, similar) ・ necklace (old, similar) ・ shoes ・ phone case
This is probably my favorite easy combo for when I'm running late and I know I have places to be after work. Flats make it easy to run to the bus get around town quickly, the lightweight shirt combined with the loose skirt are breezy on 90-degree days, everything is conservative and work-appropriate and black-and-white is a combination you can never go wrong with.
I really like this top a lot. It's a little bit on the shorter side, and so while it tucks into high-waisted skirts with ease, it's a little flirty if you raise your arms while wearing it with jeans. I feel like you could wear this shirt a million ways. Pair it with dark skinnies, strappy sandals and a pendant necklace for weekends, or untuck it and wear it over a lace pencil skirt for another work-appropriate option.
Shop the post (affiliate links):
This post contains affiliate links. For more information, please read my disclosure policy.