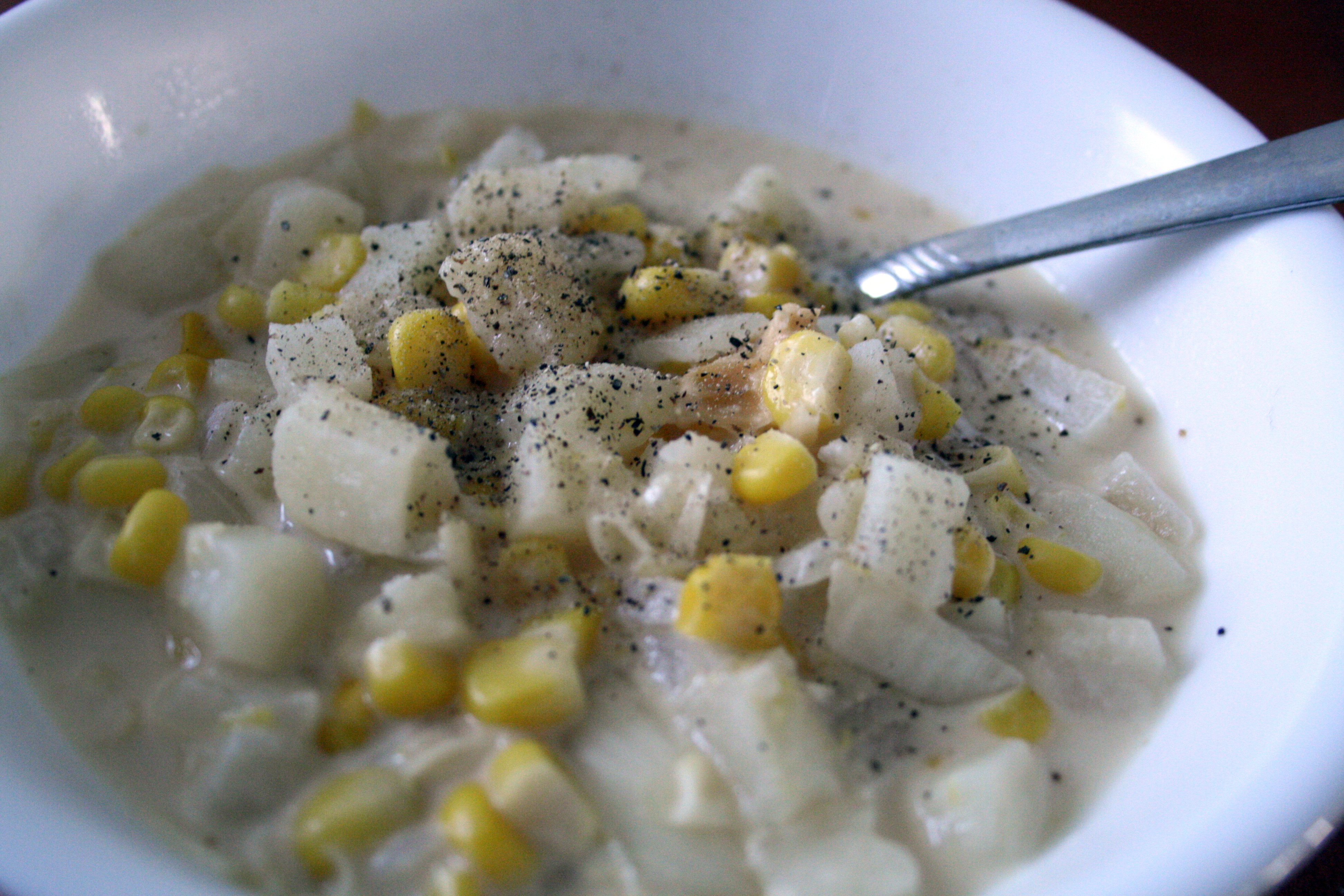 I promised and I now I deliver. Remember last week's multigrain bread recipe post? I mentioned how great that bread goes with a hearty slow cooker soup, like this corn chowder recipe. This is such a great fall day recipe my friends and I accidentally stumbled upon during homecoming weekend, taking inspiration from a few blogs and recipe sites. We threw everything together while we were pregaming (read: we had quite a bit of Captain and cider and were a little tipsy) before our alma mater's football game. We cranked the slow cooker on, left for tailgate and came back after the game to fully prepared dinner. Can't get much more convenient than this. Here's the incredibly easy five ingredient recipe.
You'll need:
2 cans of kernel corn
2 cans of creamed corn
2 cans of evaporated milk
1 onion, diced
1 16 oz. bag frozen hash brown diced potatoes
Salt and pepper to taste
Easiest directions ever: Throw everything into a large slow cooker. Make sure you break the frozen potatoes up if they're frozen together, and don't bother to drain the corn first. Set it on auto and go about your business. Return in six to eight hours and you're good to go.
Our alma mater lost the football game, but everyone was a winner when we had enough of this dish to feed every drunk soul in the room. Of course, you can always get a little nicer with it, and use fresh potatoes and corn, by the way. But if you need to feed a lot of people in a super convenient way, you really can't beat this.
Happy slow cooking!