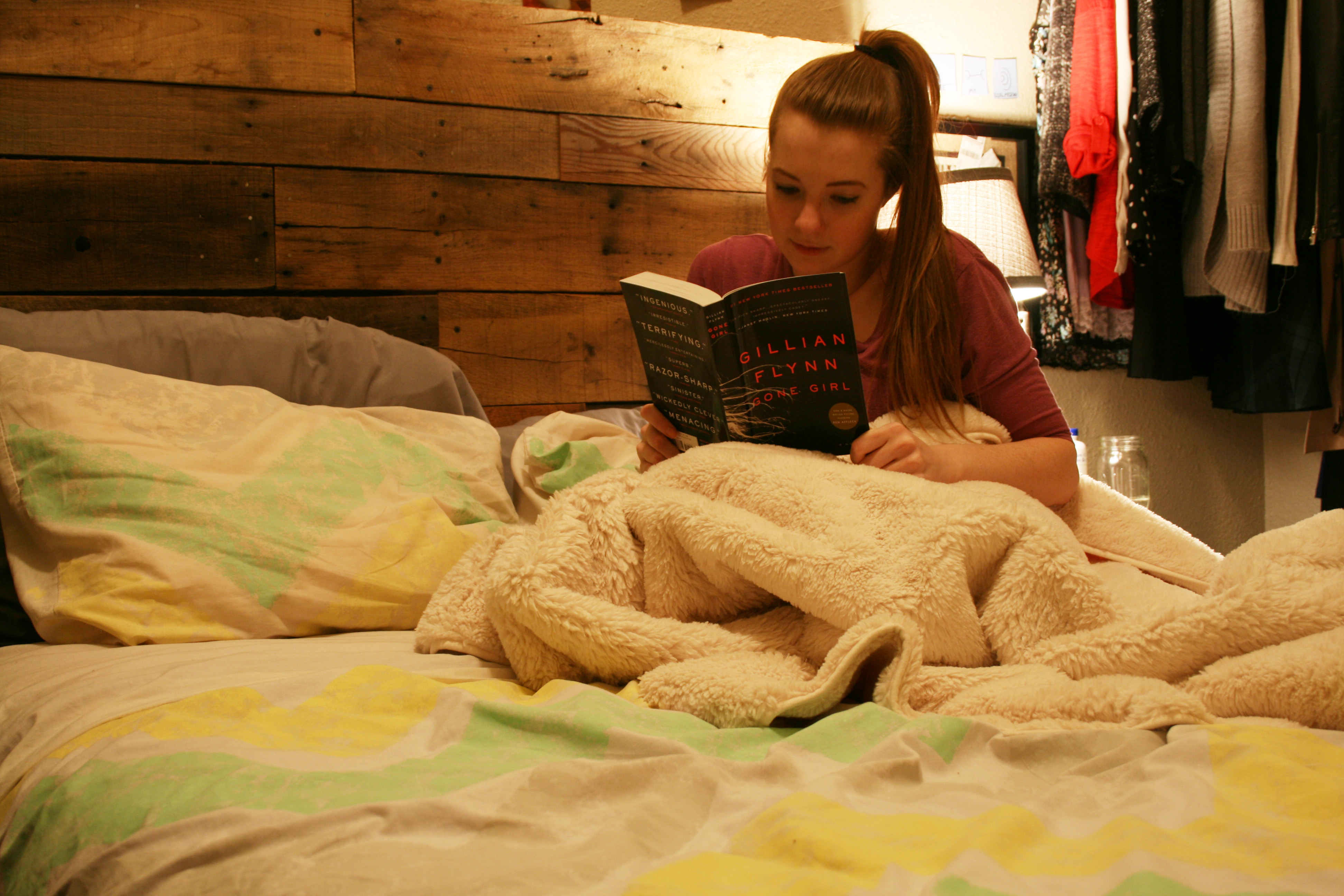 I sometimes forget how much fun it is to DEAR.
(Please tell me you had DEAR as a kid. Drop Everything And Read? No? Just me? Well OK.)
Grad school consumed so much of my free time for the past two and a half years, summers included, that any time I had to read went toward poring over textbooks, scholarly journal articles and the news.
All things I enjoy, mind you, but is it really that bad to want to sit down sometimes and read Harry Potter for like, the 20th time?
So, I put together a short reading list of books I really want to read within the next few months. One of those books? Gone Girl. Yes, you guys, I'm finally reading it.
My boyfriend knows how much I love reading. He also listens to me when I talk, which is great, and he knows that one day, I want my own library. So for Christmas, he got me a stack of books. One of them was Gone Girl, which he knew I really wanted to read. I had downloaded it on my Kindle about a year ago from the library, but the loan expired before I could get more than two chapters in. I knew I was being a little overly ambitious for it being exam week.
He also got me a small collection of dystopian novels, since he knows I love them.
So, what's on my current list? Here are 10 of the seemingly millions I want to get around to delving into.
–
Books to read this year:
Gone Girl – Gillian Flynn
Brave New World – Aldous Huxley
The Handmaid's Tale – Margaret Atwood
The Audacity of Hope – Barack Obama
The Rum Diary – Hunter S. Thompson
The Casual Vacancy – JK Rowling
Yes Please – Any Poehler
The Unfortunate Importance of Beauty – Amanda Filipacchi
The Help – Kathryn Stockett
Thirty Girls – Susan Minot
–
I've started on both Gone Girl and Brave New World. Gone Girl is an easy read that really draws you in, while Brave New World really, really makes you think. It's taking me longer to read Huxley than Flynn, so I'm reading both at once.
Some of these books are newer and some are classics that I've been wanting to read for quite some time. I set a goal for myself of reading 24 books this year, which is totally doable.
I also think I'm going to have to check out several of these books before they hit the big screen this year! I will always read a book before I see its movie adaptation. I like imagining the words as real life in my head before Hollywood does it for me. I don't even like seeing the cast of a book's movie before reading the book, to be honest.
What's on your reading list? Do you have any suggestions for mine?