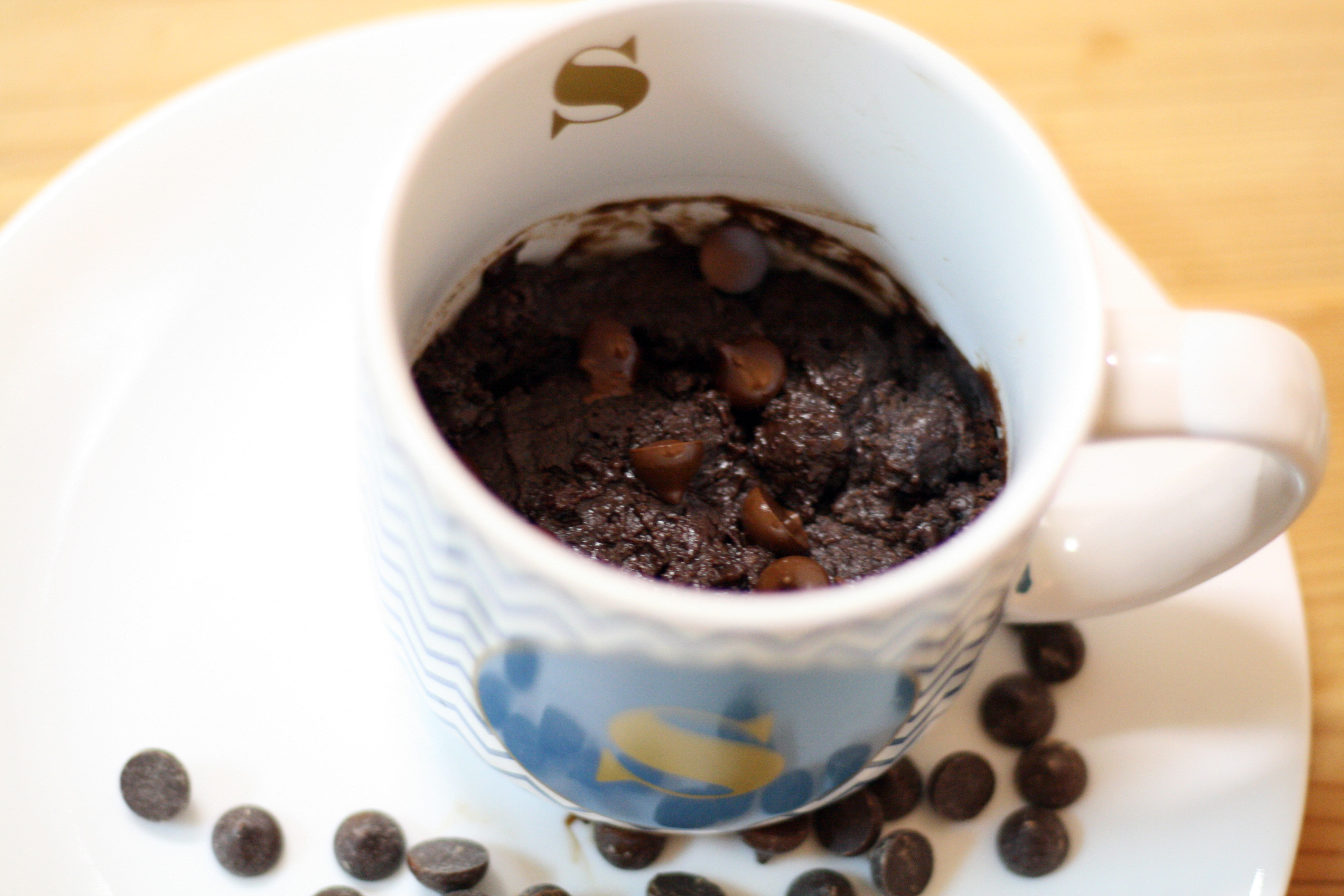 It's nearing the end of February and even though I have a ton of Netflix left on my list, I'm slowly running out of Netflix accompanying snacks.
Because I love my snacks.
Snacks.
So last night, while Elise and I were having our twice-a-week debate… (Should we order Insomnia? Do we really want to spend the $6 to have it delivered? No… Yes? Insomnia.)
…I remembered a little trick I used to practice in my old apartment that I hadn't taken advantage of in a while.
Mug brownies!
I found this recipe with Google and tried it, and it was absolutely perfect, with no modifications needed!
4 tbsp flour
4 tbsp sugar
2 tbsp cocoa Powder
A pinch of salt
1/4 tsp vanilla extract
2 tbsp coconut oil
2 tbsp water
Just mix all of the above in a mug and microwave for a minute to a minute and 20 seconds. Top with chocolate chips, heavy cream, shredded coconut or ice cream!
Yummm. I'd be lying if I said I didn't contemplate making this in a bathtub next time instead of a cute Target holiday mug. I chose a coconut oil-based recipe over olive or vegetable oil because I always happen to have coconut oil on hand and it's delicious!
Have you ever made mug brownies? What do you top yours with? Let me know in the comments!