The best guacamole recipe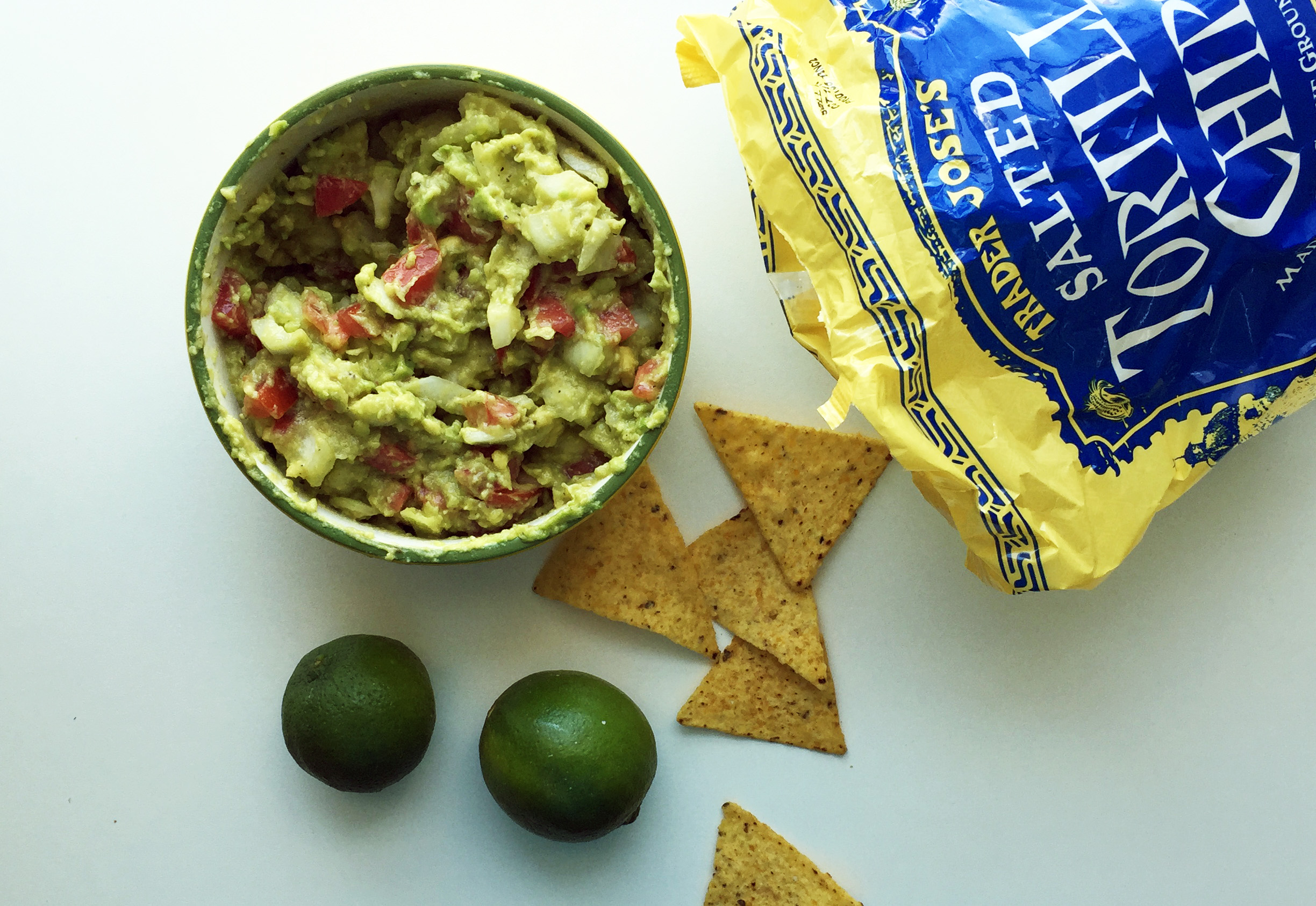 I love guacamole.
It's probably in my top 10 foods. And, as any Chipotle regular knows, it can be expensive.
So, I like to make it myself.
Guac was always a favorite of Apt. B back when I lived in Mount Pleasant. I think Elise made it at least three times a week, and the two of us had no qualms about buying the four-per-bag avocado special at Meijer to split every few days. But I mean, can you really blame us? Avocados are not only super delicious, but also super healthy. On more than one occasion, I actually just grabbed an avocado and a spoon before I left for work and called it lunch. My old coworkers probably judged me. I don't blame them.
Since I moved to Chicago, I've been making guacamole every other week, if not every single week. Why? Who knows. Maybe it's my body's way of telling me it needs the vitamins? Maybe it's because Trader Joe's keeps the avocados right in my line of sight as soon as I walk into the Ontario Street store? Maybe it's because mashing a bunch of stuff together in my tiny city apartment makes me feel like I'm actually cooking? Who. Knows. But at least it's a delicious habit!
I like to eat my guac plain with blue corn tortilla chips, but hey! It's Taco Tuesday so feel free to throw some dip on top of your dinner tonight.
Maybe have a margarita on the side?
Definitely have a margarita on the side.
You'll need:
Two avocados
One beefsteak tomato
Half of a sweet onion
Half a teaspoon of salt
One heaping teaspoon of minced garlic
Fresh cracked (makes all the difference) black pepper to taste
Two tablespoons lime juice
Directions:
Dice your tomato and onion, then smash everything together in a bowl and enjoy.
There you go. Done and delicious guacamole. I hate spicy food and I hate cilantro, so I don't include cayenne, jalapeños or cilantro, though all would make great additions to this super simple and healthy recipe.
The best tip I have short of using freshly cracked black pepper (a pepper grinder is 200 percent worth your money) is to use extra lime juice, which is what keeps the avocado from oxidizing and going brown. Plus, yunno, it tastes awesome.
I have a fun bowl that's actually the perfect size for two avocados, half an onion and a large tomato, so if you're ever in my apartment and you see that bowl in the fridge, there's guac on hand. Help yourself.
What's your favorite dip? How do you make your guac? Leave your recipe in the comments!