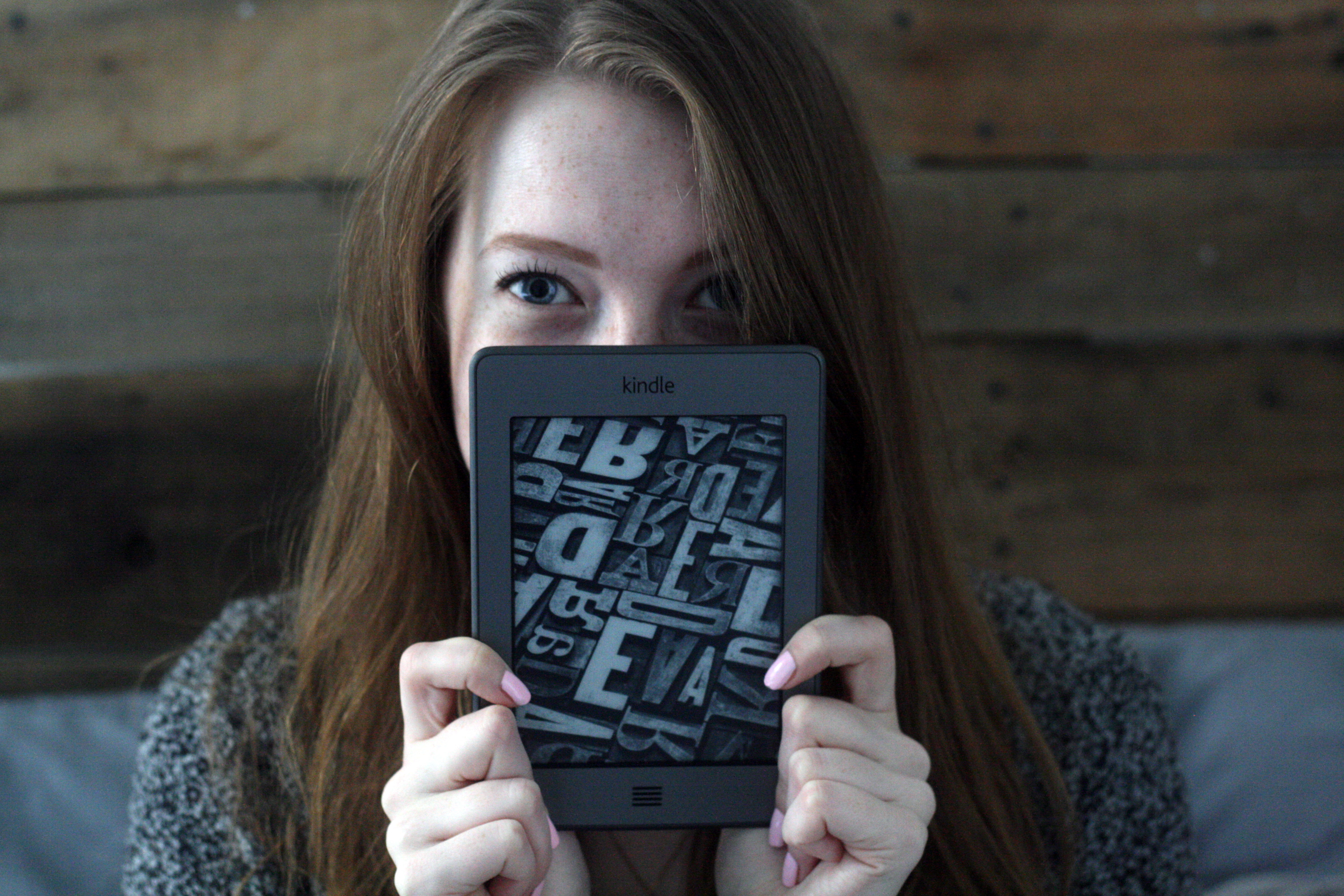 Happy National Reading Month!
I've always been an avid reader. I grew up out in the country, so during every summer break when I was younger, my mom relied heavily on books for entertainment. We didn't have cable! Every Sunday, she would drive me, my brother and my sister to our local public library. I would check out the maximum number of books (12 — some of my favorites were Sweet Valley High, Nancy Drew and Lois Duncan) and take them home. I would usually finish them before Friday. I loved reading.
And I still do. I don't have endless summer months under the watch of a babysitter to spend flipping cover-to-cover anymore, but I've started to make more time for pleasure reading in my schedule now that I'm out of school.
I've made it a goal this year to read 26 books — one every other week.
It was kind of hard to find time to read. Since I used to have the time to sit down and read an entire book from cover-to-cover with no interruptions, it's been hard growing up and realizing it's not really practical to do that. I might get an atypical Sunday night to read an entire book once in a while, but often, it just doesn't happen.
So, let's talk about finding time to read.
The easiest place for me to read is on the train and/or bus. I commute between 20 and 40 minutes to work every day, depending on the train/bus speed and timing. I used to spend that time bumming around on my phone, but then I realized that I spend between three and six hours on transit every week — just getting to-and-from work. That time adds up!
I've also started taking to reading on my lunch breaks at work. This is nicest in the summer, when I can sit outside with a salad and my book. I read part of Devil in the White City while lounging across from the Wrigley Building, which was an amazing experience.
And finally, I often read before bed. I've started unplugging early to give my eyes a rest, so I'll shut my computer and put my phone on silent before flipping through a book.
But, to do the reading, you have to have a book. So, where do I get my books?
Check the issue date on that middle card. That says "7/28/04!"
The surprising answer? The public library. I get most of my reading material from either the Chicago Public Library, or the public library back in my hometown. Did you know most public libraries offer a digital library? It's the same as a regular library if you have an ereader of some kind. You put yourself on a wait list and then when the book is ready, you just download it. At the end of the two week loan period, the library just takes it off your Kindle, thus making the return process incredibly easy.
I would love to buy and collect books, but I lease such a small apartment. One day, when I own my own house or condo, I will definitely have a full library! But for now, it makes more sense to borrow books so I don't have to store or move them.
And, finally, what am I reading?
Pop quiz! What book is this?
I just started on Aziz Ansari's "Modern Romance." Before that, I finished "Leave Your Mark" by Aliza Licht, "Bad Feminist" by Roxane Gay, "Everybody Rise" by Stephanie Clifford and "Dark Places" by Gillian Flynn.
Up next in my queue? "Choose Your Own Autobiography" by Neil Patrick Harris, "Bossypants" by Tina Fey," "Why Not Me?" by Mindy Kaling and "#Girlboss" by Sophia Amoruso.
I actually keep track of the books I read on Instagram using the hashtag #onrandiskindle. It's a really great way to keep on track with my reading goals and spark a conversation.
Do you have any recommendations for me? I would love to hear them! Leave them in the comments and I'll look into checking them out.
And, of course, thanks for reading here!