Europe 2016: Winning London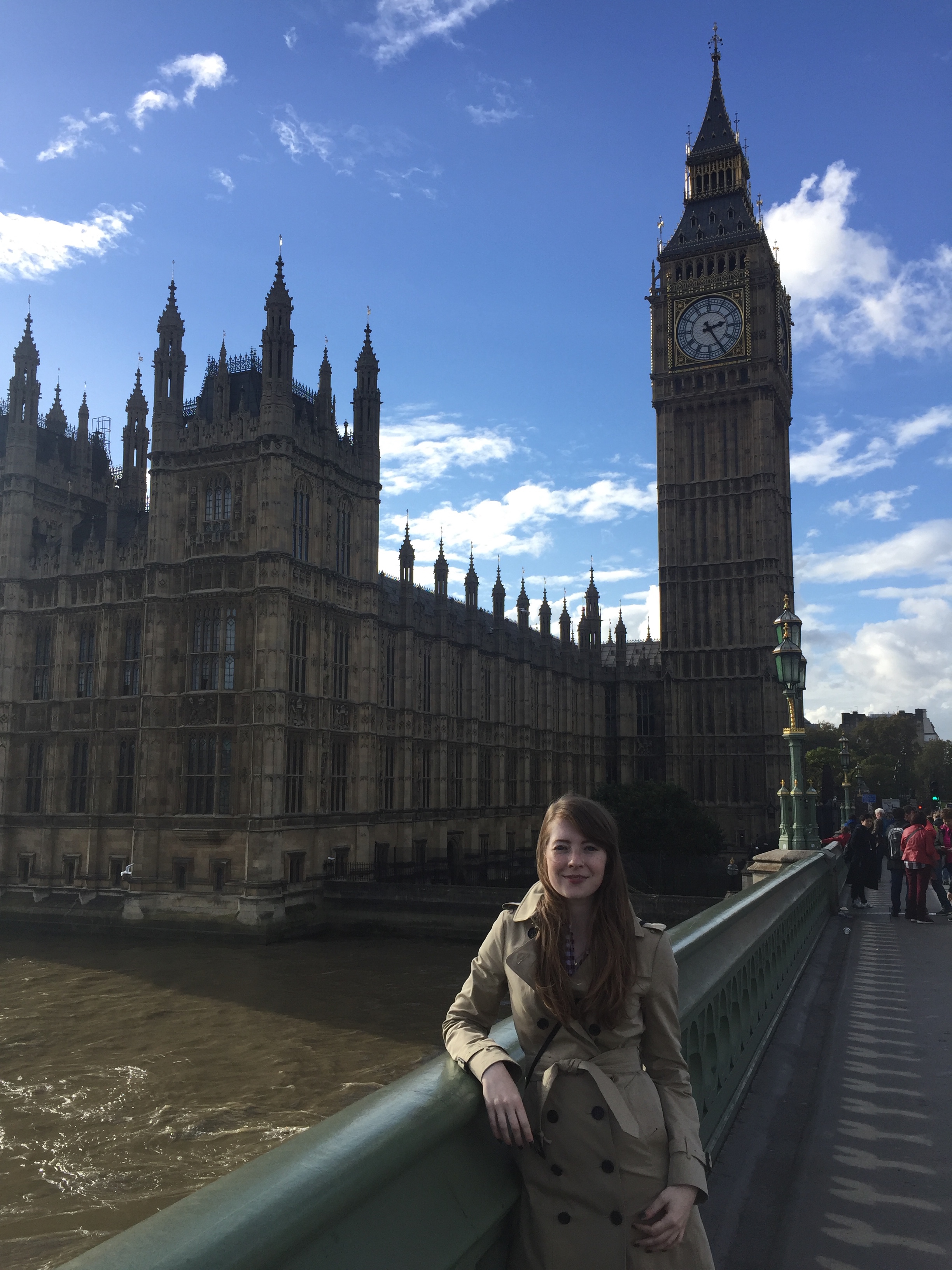 Hello! I'm back to speaking (and understanding) the native language of a country and ready to recap the London portion of my whirlwind trip to Europe!
I recapped my trip to Paris a few days ago. It was so hard to leave the beautiful French city, but I'm so glad I did, because as much as I loved Paris… I loved London even more!
It's kind of crazy how that works, isn't it? I was looking forward to the Paris portion of our trip more than anything. I'd wanted to visit ever since I was a kid and absolutely could not wait to finally catch a glimpse of the Eiffel Tower. I was really surprised when I realized that I actually preferred London to Paris. There wasn't anything wrong with Paris. And I really did love it. I just felt a little more at home in London.
Of course, it's really hard to come to that conclusion based on just a few short days in both countries… so all the more reason to go back, I suppose!
Kasondra and I got back into London late afternoon Sunday. We went in and out of Saint Pancras, which was right next to King's Cross. I snuck a few photos of the stations — as well as Platform 9 3/4 — before we left on our train to Paris!
As soon as Eurostar took us back into London, we immediately hopped onto the tube and went right to our hostel in Soho to drop off our suitcases. We were so flipping sick of hauling those suckers onto and off of trains and across cobblestone streets. So, we got to our hostel, and…
…the word "TRAPHOUSE" was graffitied across the side of it in huge letters!
We could not stop laughing. We checked in and talked to the guy at the front desk of the hostel, who politely informed us that because the wall is owned by the city of Westminster and not the hostel, there was nothing the could do about the graffiti. Well then.
After we unpacked our stuff, Kasondra and I walked around the corner to get fish and chips at a little place called Golden Union. Our hostel receptionist said it was a dive, and, um, what? The walls were subway tiled and it was incredibly nice! After that, we took the tube over to Harrods. I ended up doing a liiiittle bit of damage to my credit card. Er, whoops.
We left Harrods and went for a quick stroll though Hyde Park before hopping onto a double decker bus and going back to our hostel. We took a nap, and then went to get dinner at a nearby restaurant called Babaji Pide. I had Turkish pizza, which was one of my favorite things from my last European trip when I went to the Netherlands.
After dinner, we went back to the hostel and called it a night pretty early — we were so tired from traveling all day!
I woke up before Kasondra the next morning (she is not a morning person) and walked around the neighborhood to grab coffee and breakfast. I grabbed both at an adorable little coffee shop called Flat White.
Afterward, I walked back through Hyde Park and the Kensington Gardens in order to see more of what we didn't get a chance to see the day before. I was amazed at how massive the parks were! At one point, I ventured straight into the middle of everything, and there wasn't another person in sight.
I kept walking until I got to the Kensington Gardens and then to the palace. A Londoner struck up a conversation, and told me that I had just missed the royal family. Apparently William, Kate, George and Charlotte had just flown overhead to the palace 10 minutes before I got there! I was so bummed that I missed it, but the palace and surrounding areas were absolutely gorgeous.
After walking around the palace, I strolled to the nearest Underground station in Notting Hill before heading back to Oxford Street (right next to our hostel) to meet Kasondra. We did some shopping along Oxford Street and at Liberty London, and then, the two of us went sightseeing!
We strolled through the nearby parks and gardens while eating waffles with Nutella and ice cream, then we made our way to all the well-known landmarks along the River Thames, including Buckingham Palace, Westminster Abbey, Big Ben and the London Eye.
After our sightseeing, we stopped at The Wolseley to have afternoon tea. I really loved this. I picked an afternoon blend, which was served with three raisin scones, jam and clotted cream. I felt British AF, you guys.
We walked back to our hostel and then went to get Indian food for dinner at Raj Tandoori. Kasondra is obsessed with Indian food, and we had both heard that outside of India, England is the best place to get quality Indian food.
Then, we went to a cute little British pub called Coach and Horses that was across the street from our hostel. We talked to some of the locals there about… you guessed it! The election. Ugh. After our pub visit, we went back to our hostel to go to sleep.
We grabbed a quick breakfast at a nearby cafe called Toi and Moi — English Breakfast for Kasondra, crumpets and jam for me — the next morning before hopping back on our plane to Chicago.
Whew.
I'm so glad our entire trip went so well… up until we returned to the states. After clearing customs, leaving O'Hare and getting on the Blue Line to the Red Line to get back home…
My passport and $500 in dollars, pounds and euros were stolen from me.
Sigh. So unlucky, right? I made it through two airports, two train stations, two pickpocket-heavy cities and four customs locations… all to have my money and documents lifted from me half an hour from home.
I know that I will never see that money again, and I'm really hoping that whatever lowlife took my belongings from my crossbody bag just wanted the money, and my passport somehow finds its way back to me. I'm incredibly sentimental about all the stamps inside, since they represent years of international travel.
If anyone has any suggestions as to what to do now that my passport is gone, I'd absolutely love to hear your advice.
But, aside from that minor snafu, my trip was absolutely amazing. London, I hope to see you again sooner rather than later.