Easy slow cooker mac and cheese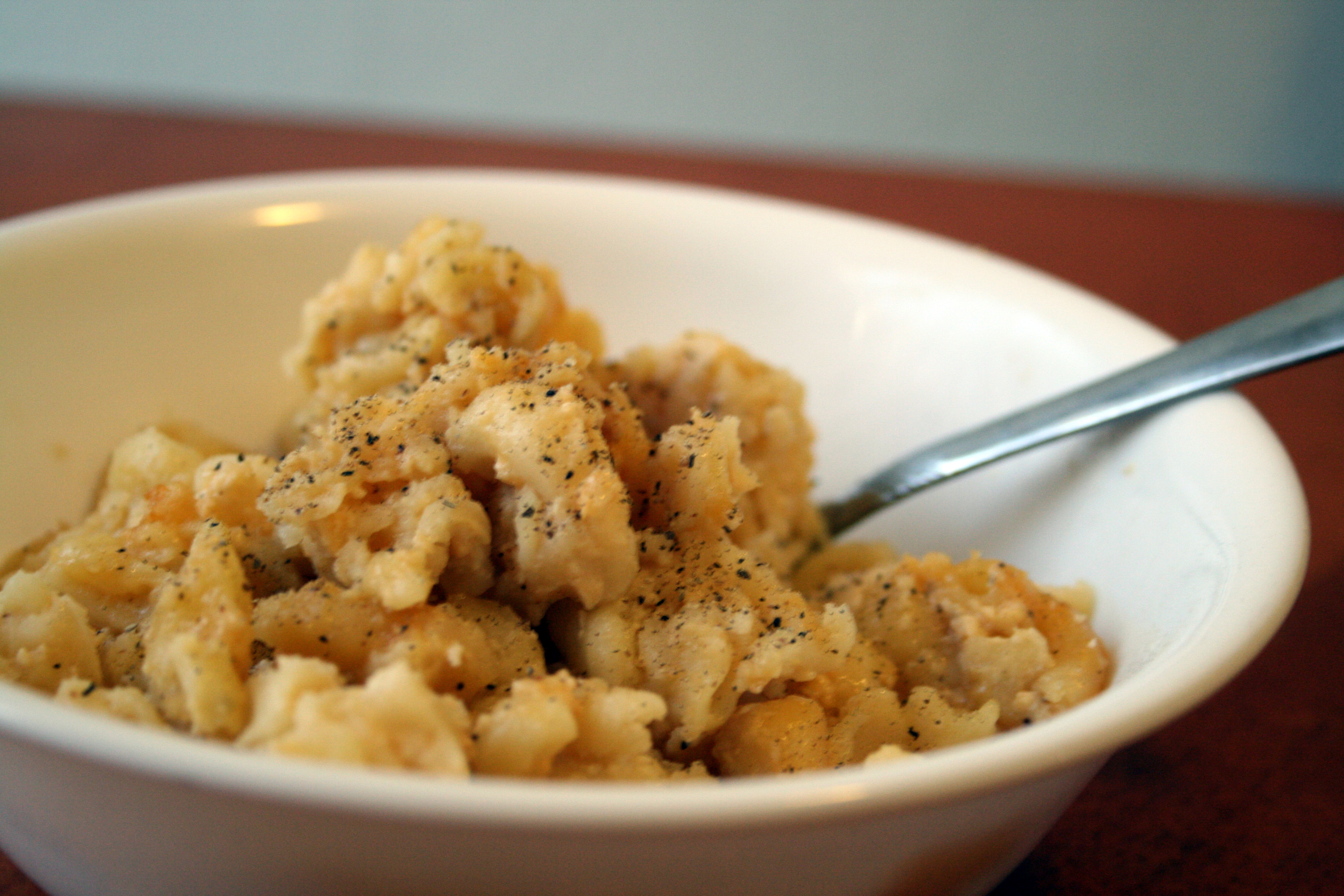 I love mac and cheese.
I promise you I'm a 24-year-old.
I swear.
The caveat? I hate boxed mac and cheese. I know Kraft had good intentions, but if it comes in a plastic dish and you cook it in a microwave, I will not eat it. Ever. I like real cheese that doesn't come in powder form.
So, when I found out you can actually make mac and cheese in a slow cooker, I was floored. I headed straight to Pinterest and typed in "CROCK POT MAC AND CHEESE." Most of the recipes I found required you to pre-cook your noodles or use Velveeta. 1. If you're already cooking your noodles on the stovetop, you might as well just make the mac and cheese then and there, rendering the whole slow cooker concept pointless, and 2. I'm trying to avoid fake cheese.
The next day, I asked my coworker if she'd ever made mac and cheese in a slow cooker, and she said, "Yeah, you just dump in a bunch of uncooked noodles and milk and cheese and let it sit there." Might as well give it a try. I did a bit of Googling because I knew it was probably a little trickier than that, but it really wasn't hard at all.
It was delicious and only took five minutes of preparation.
You'll need:
An egg
1.5 cups cheddar cheese (we used a blend of mild and sharp)
2 cups milk
1 can evaporated milk
2 cups (uncooked) elbow noodles
1 tsp. salt
1/2 tsp. pepper
Throw it all in the slow cooker and let it cook on low between three and four hours. It should look something like this when you're done.
That's it. You're done. Just stir it and serve it.
It honestly could not get any easier. I like this recipe because it can be made ahead for super cheap and is great for potlucks, my inner 7-year-old and my comfort food cravings.
How do you make your mac and cheese?