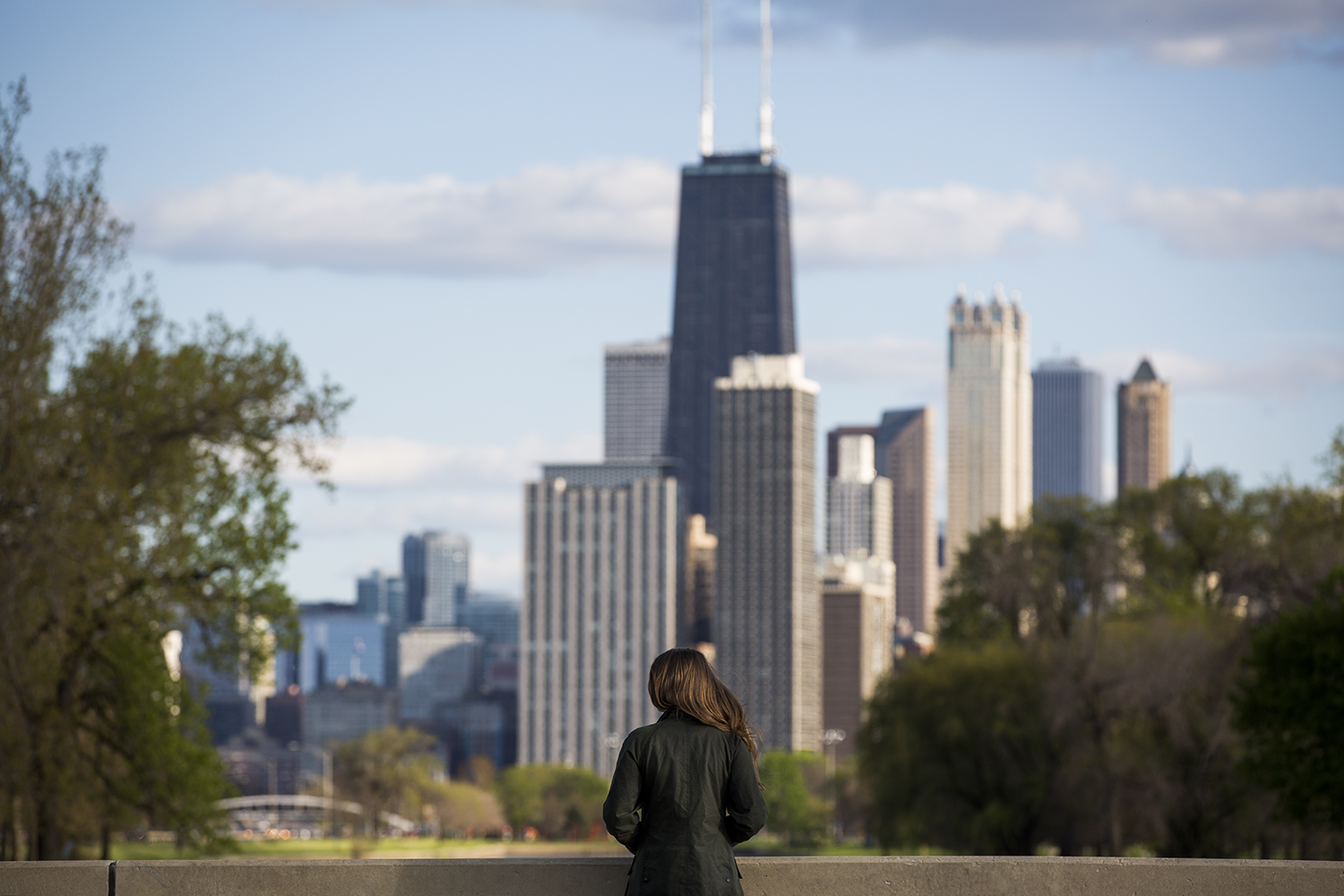 Well, it's been one year, to the day, since I moved to Chicago.
And so, it only feels right to pen a love letter to this amazing place I get to call home.
It's been an absolutely crazy year, and I wouldn't change it for anything.
So much has happened within the last year, I don't even know where to start.
I turned 26. I started my dream job. I fell in love. I made dozens of new friends — some of which will stand at my side when (if?) I get married.
I ate so much deep dish pizza that I never ever want to look at a Giordano's menu again. I brunched a lot. I gained 10 pounds. I lost 15 pounds. I somehow managed to avoid Malort shots for an entire year. I got stuck in a turnstile. I stumbled down Hubbard Street at 2 a.m. I waded into Lake Michigan for the first time. I got stuck on the opposite side of a drawbridge over the Chicago River. I went on some really bad dates. I hosted somewhere between 20 and 30 overnight visitors in my small one bedroom apartment.
I went to a baseball game at Wrigley Field (Go Tigers!). I touched the Stanley Cup. I cried on the "L." I drank tequila in a Taco Bell. I spent five hours eating Portillo's and swiping on Tinder with a girl who, only two weeks before, was just another face in my office.
Now she's one of my best friends.
I hosted my first Christmas party. I bought my first designer purse. I ate sushi for the first time. I got drunk at a wine tasting festival. I watched 360 degrees of fireworks from a rooftop in Wicker Park. I fell asleep on the ground at Lollapalooza. I watched the Aug. 5 edition of the Chicago Tribune roll off the printing presses. I danced in the street at an art festival. I watched the sun set over Chicago from 94 stories up.
I spent countless moments staring at this city's skyline in awe and thinking about how incredibly lucky I am.
The best part? My adventure isn't over yet. My relationship with this city is far from finished.
So cheers, Chicago. Here's to another best damn year of my life.