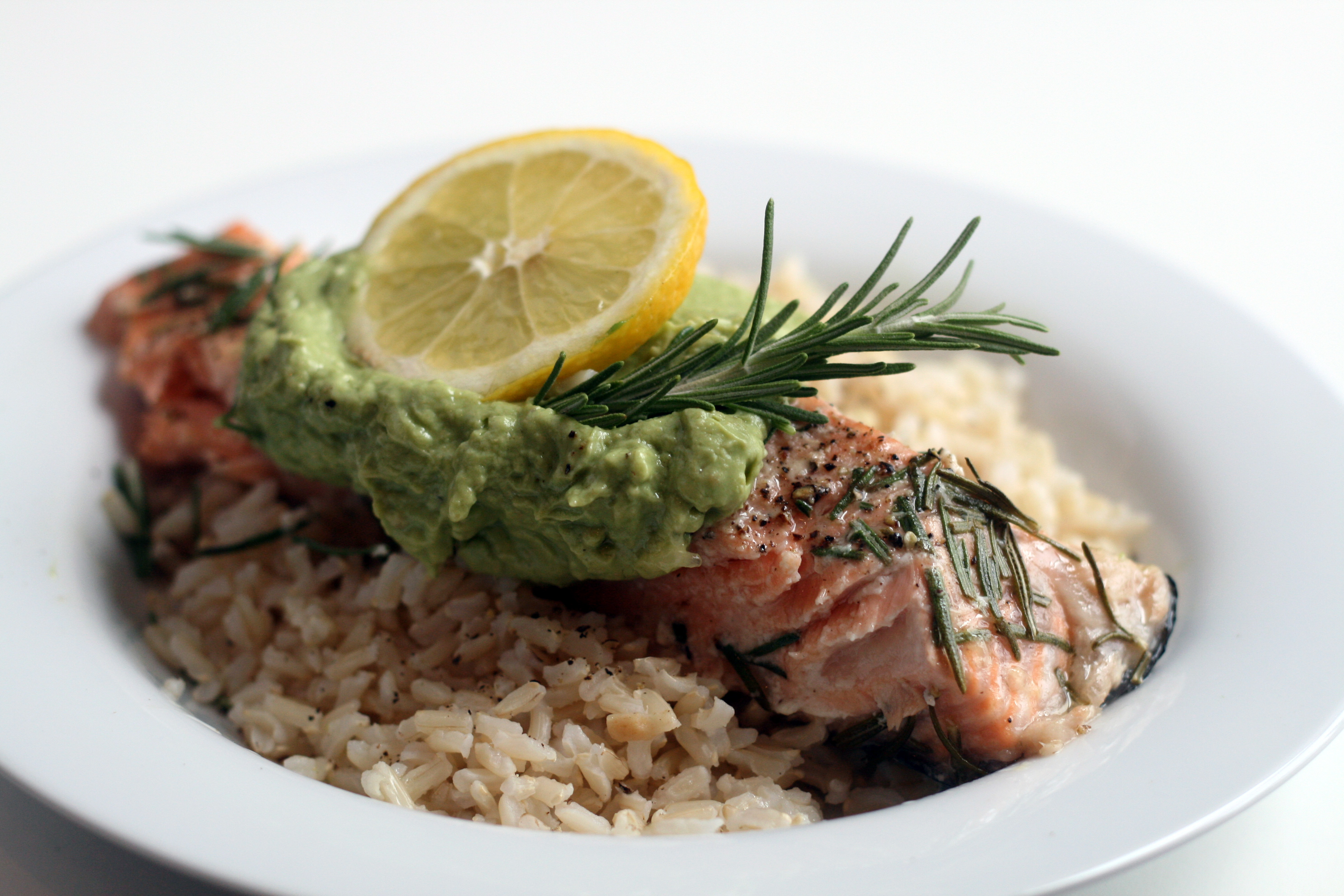 Salmon is one of my favorite easy dinners to cook up. It's healthy, it's quick to make and it stores easily in the freezer — three of my favorite qualities in any food item.
One of my go-to dinners for any week night is the simple combo of baked salmon, half an avocado and a scoop of brown rice — all simply served with salt and pepper. All the flavors work really well together, it's ready in about 20 minutes and it's really healthy.
I recently decided to get a little more innovative with my usual by adding some new flavors to the mix.
You'll need:
Two salmon fillets, size of your choosing
Brown rice cooked according to package instructions
One avocado
1 tbsp. chopped rosemary, give or take
1/4 cup Greek yogurt
One lemon
1 tsp. garlic, minced
Salt and pepper to taste
Olive oil
Start by preheating your oven to 425 degrees and then prepping your salmon. Rinse your fillets and pat dry, then set them — skin side down — on a piece of tinfoil. Cover the fillets in salt, pepper and about a tablespoon of rosemary. Add three thin slices of lemon and drizzle the fillets in olive oil. Wrap the tinfoil up and bake for 15 to 20 minutes.
While the salmon bakes, prepare your avocado. Simply blend the avocado with the greek yogurt, salt, pepper, garlic and half a lemon's worth of juice in a food processor.

Plate your brown rice, salmon and avocado mixture, and that's it!
I really love the way all the flavors and textures work together in this combination. The lemon is a lovely addition to the salmon, and as an added bonus, it keeps the avocado from oxidizing. That means this also makes for great leftovers.
What's your favorite salmon recipe? Like I said, I usually eat salmon about once a week, and I'm always looking for new recipes. Let me know in the comments!