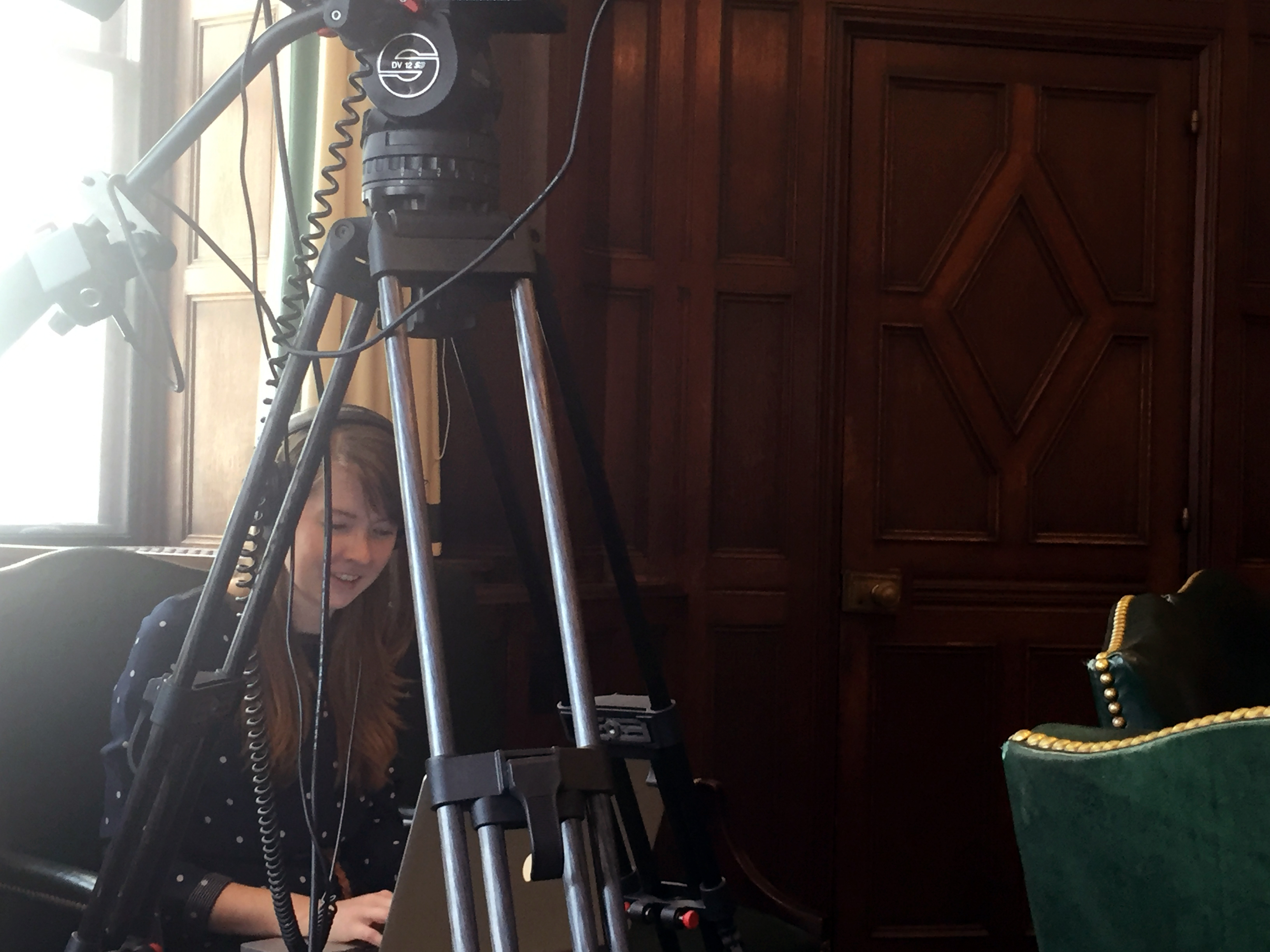 Happy Tuesday!
I cannot believe summer is almost over, and we're already heading into fall! Here's a quick recap of what's been going on in non-blog Randiland over the past two months.
Photo by Kasondra Van Treeck
[one; family and friends]
Mom and Dad Shaffer both came to visit me in Chicago together for the first time since I moved here! Their visit was actually a ton of fun, despite the rain. We visited my apartment and the Tribune Tower, checked out the Billy Goat, visited Grant and Millennium parks, grabbed drinks at Rock Bottom (I recommend the red ale), ate breakfast at Valois, toured the Museum of Science and Industry, dined at RPM Steak and watched the summer dance series downtown.
I got to tour the U-505 submarine at the museum, which was one of the biggest highlights of my parents' trip. I've wanted to see inside it since I heard about it for the first time, but tickets were always sold out every time I tried! Luckily, my dad snagged tickets. It was his favorite part of the museum, too, since he's a huge history buff.
[two; dining]
I've been really bad at taking photos lately (I know, who am I?) but recently, I've ventured out to Cindy's, Untitled, Nosh and Booze, Hampton Social, Big & Little's, Orbit Room, Parson's and Mahalo.
[three; my kitchen]
So, I really haven't been dining out too often lately, and have been spending more time cooking lately. I've been on a huge seafood kick, and you can check out my latest recipes — including scallops, shrimp and salmon — here.
[four; work]
The Tribune has been absolutely crazy, in the best possible way. I've actually started training to learn some new skills, so I've been working to learn our backend systems in order to fill in as a web producer/ digital news editor. I really, really love social media, but I'm also super excited to learn new some new stuff and open myself up to serving in another capacity if needed.
Also, I was recently on TV! WCIU was gracious enough to host me for a segment of its You & Me show, where I chatted about how to discuss social media and politics.
You can watch the clip here, if you're interested.
[five; affiliate link alert!]
It is finally (almost) time to break out the fall wardrobe! I'm beyond ready to start wearing my favorite fall staples: my Cole Haan riding boots and Barbour jacket. I've been wearing this sweater over a bralette on repeat during chilly mornings and nights, but have been wearing a lot of transitional pieces such as this dress and this dress on warmer days. I got my hands on this pair of loafers I've been lusting after for a while, and I can't wait to wear them to Europe next month! I finally pulled the trigger on buying this L.L. Bean sweater, and I know it's going to pair really well with my favorite flannels once the temperatures dip. I also finally sucked it up and bought the J. Crew excursion vest I've been lusting over for years.
I'm just about done with my fall shopping (haha yeah right), but have a few more pieces I'd love to pick up. I'd love a pair of these boots in cognac, this classic sweater and I am seriously debating picking up this scarf for my birthday. [six; etc.]
It's worth jotting in here as a quick side note… I have a new blog design! I rebranded this site and gave it a bit more functionality with newly laid-out section pages. I also added some new topics to my main bar that I'd like to cover a bit more, including "adulting" and career posts. If you have any questions — or suggestions — feel free to ask! I'm always happy to talk.
In other news, I am finally all caught up on all the New Girl that's on Netflix. (It's kind of embarrassing to admit that, I was so behind.) I just finished up the first season of Jane the Virgin and Stranger Things is next up on my list… so everyone who has been pestering me to death about it can kindly shush now. 🙂
It seems like I have so much stuff coming up. I'm heading back to Michigan in a few weeks in order to make a quick trip to my alma mater, followed by a college friend's wedding. I'll be turning *mumbles* 27 this fall… and I'll be celebrating on a plane! I'm taking a trip to Paris and London in mid-October. I was actually supposed to be heading to Austin for a trip tomorrow… but that unfortunately ended up getting canceled. However, I do have a flight credit I can use, so I might take a quick weekend trip in its place. Any suggestions?
Chicago, bring on fall!