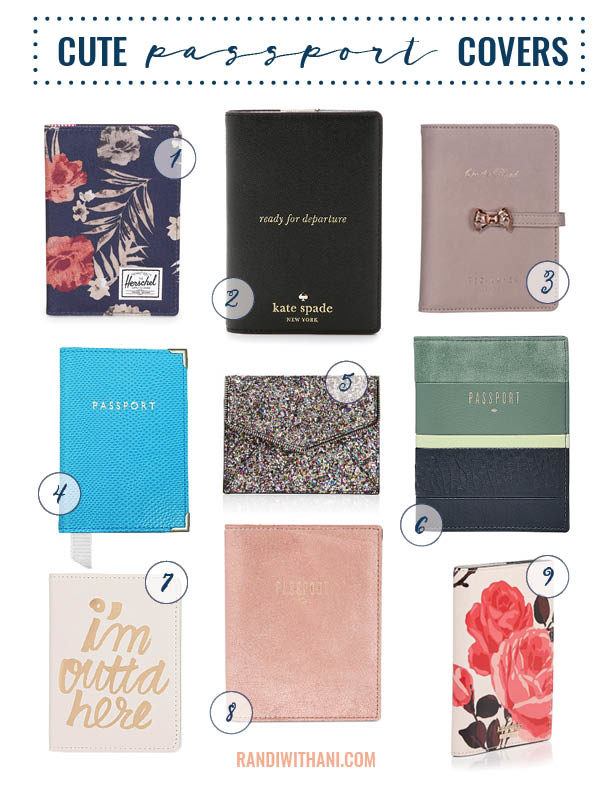 After my prayers regarding my stolen passport went unanswered (unsurprisingly, it seems like God's got quite a bit of other stuff he's working on), I finally sucked it up and replaced my stolen passport.
I'd held off for the longest time on reporting my little blue book and it's beautiful collection of stamps and airline stickers as stolen. I was really holding out that someone would return it to me after pilfering the collection of dollars, pounds and euros inside of it.
Sadly, that never happened. Apparently someone really, really wanted to hold on to that super unflattering photo of me that was taken by a 2010-era webcam. And, yunno, my entire international travel history and some potentially compromising personal information.
Since I didn't want to run the risk of identity theft, I finally sucked it up, reported the document as stolen and corralled my documents together in order to get a replacement.
I'll detail the process below. But, going through the really sucky motions of replacing something that meant so much to me got me thinking about whether I should invest in a passport cover.
I'd never seriously thought once about getting one. Passport covers just kind of seemed like a pointless and frivolous accessory to me, kind of like purse balls and tassels. Plus, I've always felt a sense of pride just looking at that little blue book in admiration.
But, once my passport was stolen, I started thinking a cover might be a theft deterrent. It could make it a little tricker for a pickpocketer to realize quickly that the cover housed an important document, and might cause him/her to look past it. I'm just spitballing here, of course. I'm not criminally hardened enough to know what goes on inside the mind of a petty theft.
Also, many passport covers house technology that blocks RFID waves. If you didn't know, every U.S. passport that's been issued since about 2006 has an RFID chip embedded in its cover that contains the same information printed in your document. While the federal government states that that information can't be accessed when the passport is closed, I know a lot of people have the "better safe than sorry" mentality. (Also, fun fact: That little bars-and-circle icon on the front of your passport means there's an RFID chip embedded inside. The more you know!)
And, finally, some of my friends were totally serious joking around about how they're kind of ashamed to be traveling with something so ostentatiously American in light of the current administration. I have a few friends who had parents born in foreign countries sincerely casually contemplating applying for dual citizenship/ a non-American passport. So, uh, yeah. If you want to subtly hide that eagle emblem on the front of your little blue book, this is a good way to do that.
I rounded up a few cute passport covers that I love and am currently debating between. Suggestions are more than welcome!
(Pst: affiliate links.)
∙ one ∙ two ∙ three ∙ four ∙ five ∙ six ∙ seven ∙ eight ∙ nine ∙
Anyway, the process to replace my passport? Aside from being frustrating because I was mad as all hell about having to do it in the first place, it was actually pretty easy.
Here's what I did/ a few guidelines if you ever end up in my shoes.
Ensure your passport has actually been stolen/ lost. Check your luggage pockets, the areas you were packing/ unpacking/ etc. Retrace your steps. Call the cab service/ airport lost and found/ local police (and file a report!)/ etc. Make 100 percent sure your passport is good and gone before you proceed, because once you notify the federal government that your passport is gone, you won't ever be able to use it again — even if you find it safe and sound in a lock box.
Put a fraud alert on your credit lines. Thieves can actually use your passport number to open a line of credit in your name. Make sure you get ahold of the three main credit bureaus —  Experian, TransUnion and Equifax — and let representatives know your identity may have been compromised. I did this entirely online. The bureaus will put a hold on your account, requiring phoned permission from you to open a line of credit in your name.
Fill out form DS-64. Important: This is the form that signals to the government to shut your passport off for good. I submitted mine entirely online.
Fill out your replacement passport paperwork. Because your passport was stolen, you have to re-apply in person using form DS-11 — the first-time passport application. You must mark on the application that your passport was stolen and that you submitted form DS-64. Then, take that form and your required documents — valid in-state ID, photocopy of state ID, properly formatted photo, birth certificate, photocopy of birth certificate and checkbook — to the passport acceptance facility of your choice. Just make sure it's in the state that matches the ID you're bringing. Submit all your forms, write your check and prepare to wait. They'll take your birth certificate from you, but it will be returned to you in the mail after your passport is processed, in an envelope separate from your new travel document.
And, that's it. I just received my new passport about two weeks ago, almost exactly two weeks to the day after submitting my forms. Passports generally have a six-week turnaround, and I didn't request to have mine expedited, so I was pretty shocked that it arrived so quickly.
Your replacement passport will be valid for 10 years, regardless of how much time you had remaining on your old passport.
The only caveat? Your new passport will have a small mark under "exceptions" that says "see page 27." On that page, it indicates that your passport is a replacement for a stolen travel document. While I haven't traveled internationally with my new passport yet, I have friends with replacement passports who say that they're always pulled aside for additional questioning due to the exception, so that's something to keep in mind and prepare for.
So, there you have it. The easiest thing to do is, of course, to not lose your passport. But, sometimes, life happens. And getting a replacement passport (and maybe a cute passport cover?) isn't the end of the world.
Shop the post:
This post contains affiliate links. For more information, please read my disclosure policy.