Dijon maple grain bowls for fall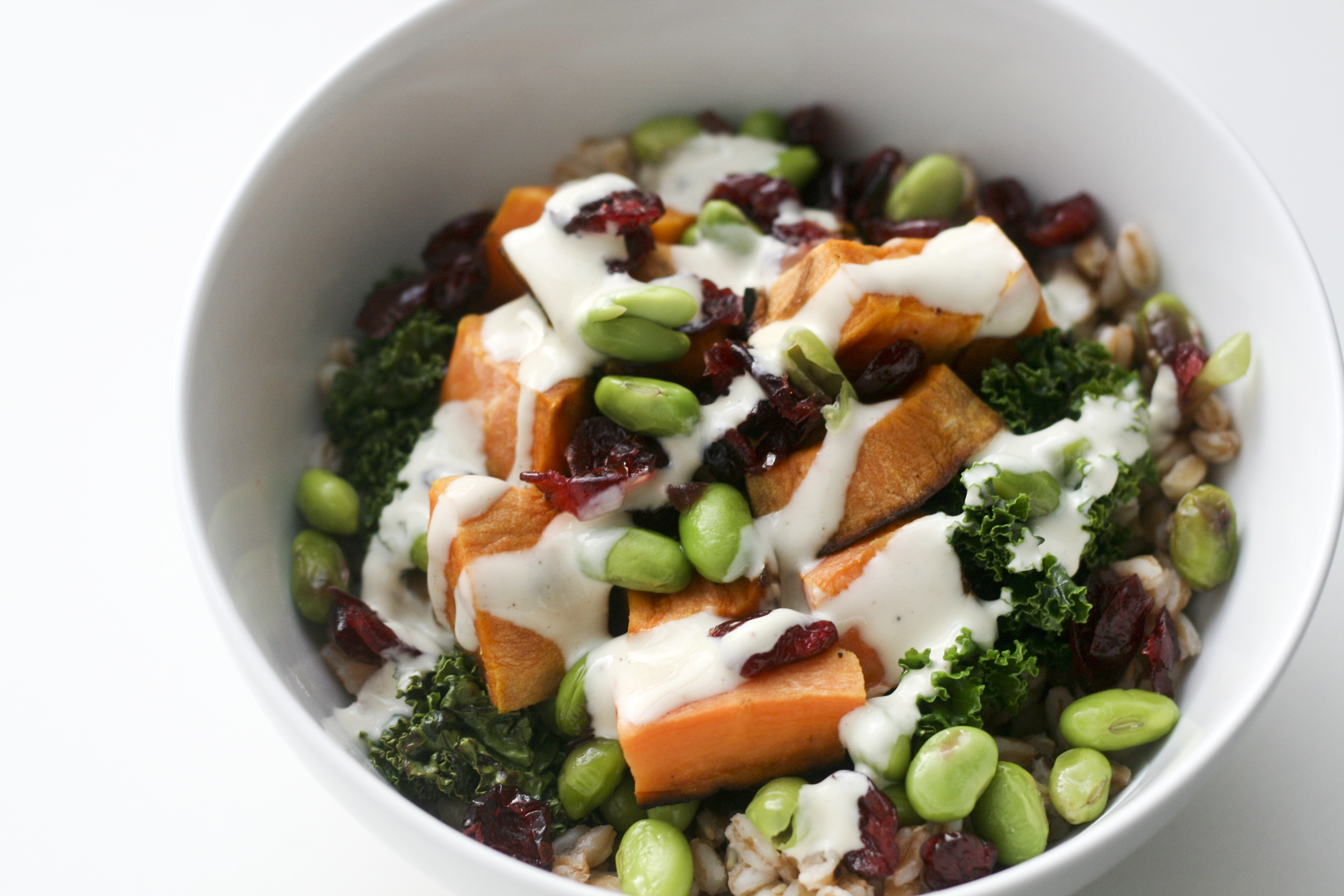 Grain bowls are my go-to weeknight dinner. They're easy to make in advance and throw together, and they're actually pretty healthy, depending on what you put in them.
Plus, it's fun to switch out the ingredients for the season. I decided to mess around the other day and try something fall-themed, and I ended up with this farro veggie bowl topped with dijon maple sauce.
I was actually surprised at how good it ended up being!
This recipe is so simple, and so tasty.
Just fill a bowl with cooked farro, edamame, cranberries, sautéed kale and roasted sweet potatoes. Drizzle the maple dijon sauce (recipe below) over top, and that's it!
I sauté my kale in olive oil on the stovetop, boil my edamame and roast my sweet potatoes at 400 for 30-40 minutes, depending on how big I dice them.
I just whip the dijon maple sauce up really quickly in my food processor.
Dijon maple sauce:
1/2 cup nonfat Greek yogurt
1/2 cup dijon mustard
2 tbsps olive oil
2 tbsp maple syrup
1 tbsp apple cider vinegar
Salt and pepper to taste
Happy fall!