Happy 28 to me… and the countdown to 30 begins!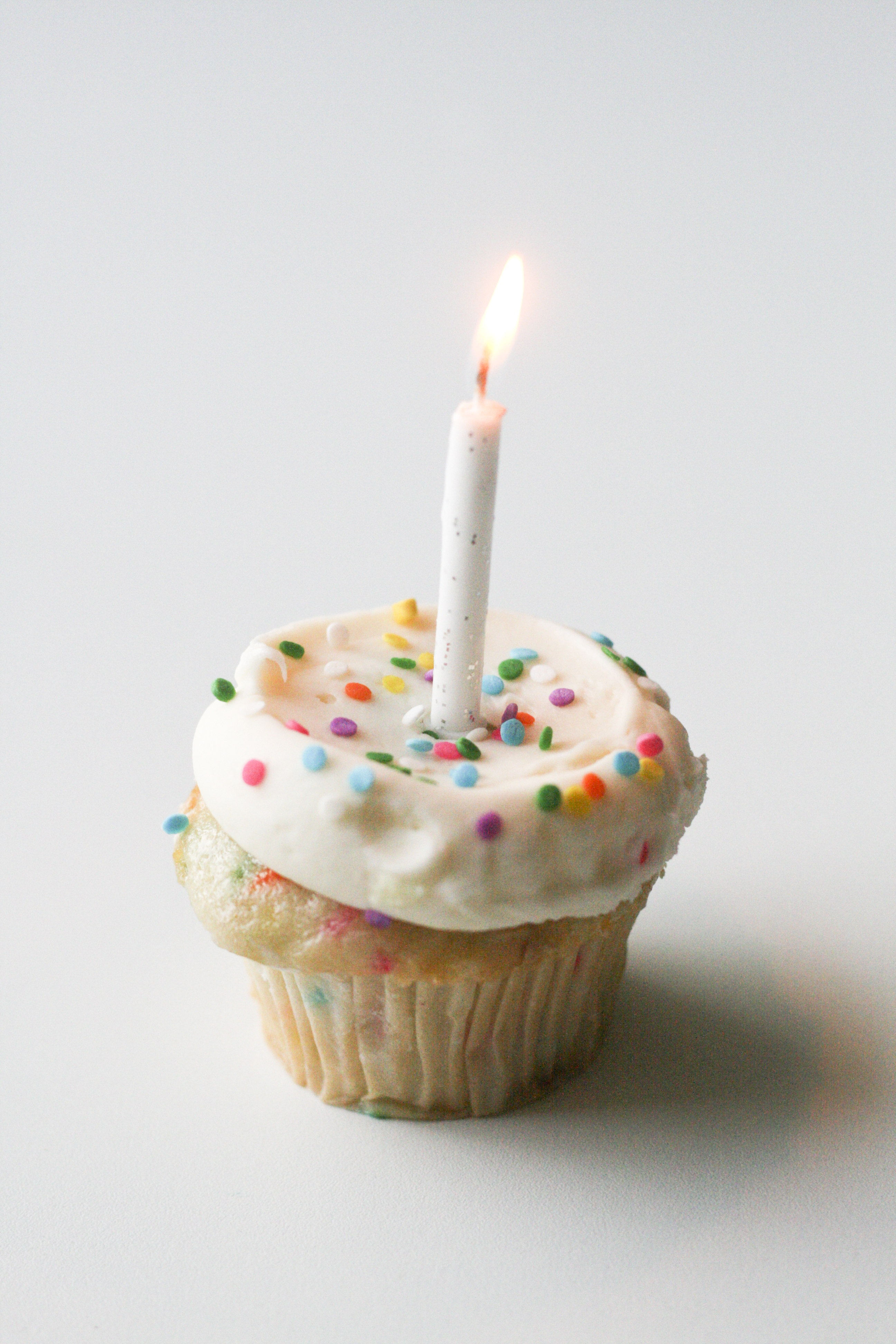 This past Saturday was a big day, you guys. It marked the two-year countdown to 30.
Eek.
I gave Mando so much shit when he turned 30 earlier this year… and he (lovingly) gave it right back.
"Wait until you hit 28," he said. "It'll kick in then."
I'll always admit when Mando is right. (He usually is, after all.) And, this time is no exception. I turn 28 today and the countdown to 30 is starting to tick.
It's a little crazy sometimes, because I still feel awkward and gawky and 18. The mouthful of braces I'm currently sporting probably doesn't help. But, then I look back at when I actually was 18 and realize that, yeah, things have changed quite a bit and I'm a real life actual grown-up, with bills and a career and a 401k and adult hobbies*.
*Mortgage and children not included
Anyway. I've been trying to get better about setting goals… and reaching them. For as long as I can remember, I had two life goals: 1. Be a journalist. 2. Live in Chicago. I accomplished the first at 22 and the second at 25. Now I'm 28. And, while I am beyond in love with my job/ company/ coworkers/ have no plans of leaving any time soon/ etc., the past three years have been filled with a lot of "OK… you did this. And you did it 20 years sooner than you thought you would. Now what?"
I sat down just before my 27th birthday and made a bucket list of 30 things I wanted to accomplish in the three years before I turned 30. I don't think I ever posted it or published it anywhere, though, so I figured I'd share it now that I'm a year in.
So, the (updated) list of 30 things I'd like to accomplish by 30:
(Some affiliate links in here, heads up.)
Visit Paris. (I went on my 27th birthday in October of 2016!)
Take yoga teacher training.
Have a byline printed in the Chicago Tribune. (This happened earlier this year!)
Own a Burberry trench coat. (I bought the Sandringham in London last year… no regrets!)
Go to a Detroit Lions game.
Run a half marathon.
Finish learning Spanish.
Code a website build-out for a Tribune special project.
Go hiking somewhere (mostly) off-grid.
Spend a weekend in New York City.
Take a wine tasting class.
Learn how to play chess. (Thanks for teaching me, Mando! One day I'll beat you.)
Go to an ONA conference.
Own a KitchenAid mixer… and learn how to use it. (Christmas gift 2016… thank you Mom!)
Own real luggage… and then travel with it. (Bought a real suitcase in early 2017!)
And, on that note, visit 10 new U.S. cities outside of Michigan and Illinois. (So far since turning 27, I've seen Nashville and Cincinnati/ northern Kentucky. I'm heading to Boulder/Denver next week, and other cities on my want-to-see-before-30 list include Boston, Portland, NOLA, San Francisco, Austin, Philadelphia and Anchorage!)
Learn how to make latte art.
Open a 401(k) at the Tribune. (Did this in November of 2016… still procrastinating on transferring my old employer's plan over, though.)
Learn how to play a song on the piano.
Take a floral arrangement class.
Get my teeth fixed. (Seriously… this one is a process. I'm halfway through a year of orthodontic treatment, and should hopefully have an implant in by next year!)
Take a cooking class.
Take an architecture cruise of Chicago. (Did this one in August of 2017!)
Take a day trip to Starved Rock.
Bike the entirety of the Chicago Lakefront Trail.
Name/ locate every single country on a map. (Successfully aced that Sporcle quiz in June of 2017! Now, on to world leaders!)
Own a pair of designer heels.
Join a book club. (I did this one two months ago!)
Find the perfect vegetarian chili recipe.
Job shadow an overnight reporter at the Tribune.
Whew. Looking at this list now, I'm realizing that I was probably a liiittle too ambitious when I put it together a year or so ago. But, it's not a competition, and nothing's going to go horribly wrong if I don't end up completing every single thing on this list.
Do you have a bucket list? What's on it? Let me know in the comments!
(Oh, and PS: The confetti cupcake is from Sweet Mandy B's! Yum.)
This post contains affiliate links. For more information, please read my disclosure policy.