Montreal weekend road trip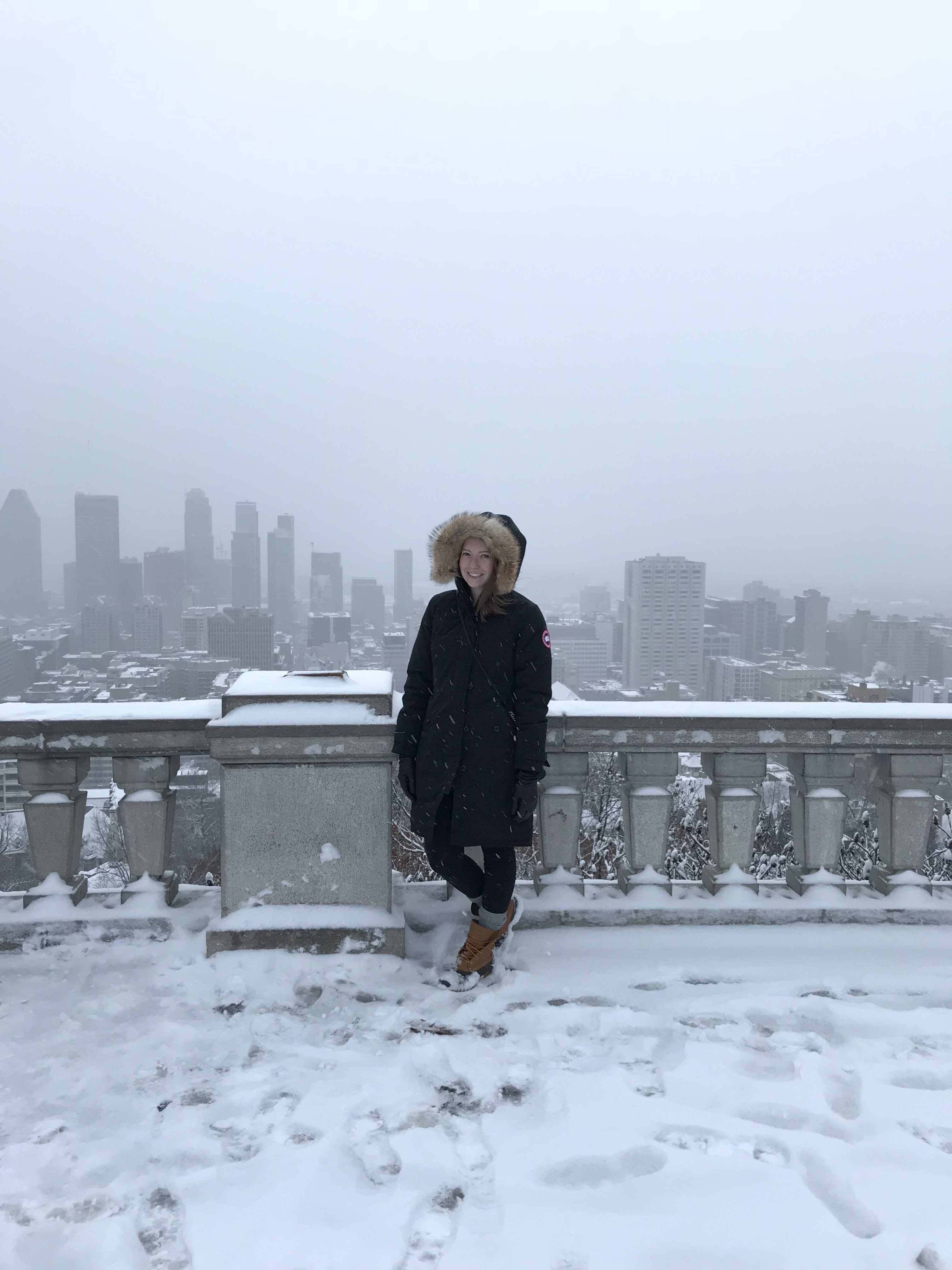 I'm a little late in getting this post up, but I still wanted to take a minute to share some of the photos from my Thanksgiving weekend road trip to Montreal, Quebec!
I was originally planning on going with my sister. Then, my high school friend Joel was going to join. Then we pitched the idea of Joel's sister (who is pretty good friends with my sister) coming along. Then my sister had to bail for work, so Joel and I invited two of our other friends from high school, Keri and Isaac. Whew, deep breath.
We all had an extended weekend for Thanksgiving, so everything ended up working out perfectly.
I took a two-hour train to Kalamazoo, Mich. to meet up with Joel, and then we drove to our hometown (Keri and Isaac drove separately) for Wednesday night at our hometown bar and Thursday dinners with our respective families.
Then we all packed up the car Thursday night and started the 11-hour drive from our hometown (an hour from the U.S./ Canada border, fun fact) to Montreal.
I know in the past I've done a day-by-day breakdown of everything I've seen and done during a trip, but I just wanted to share a few highlights and a few of my favorite things from the trip.
Comparing bagels at St. Viateur/ Fairmount.
Roaming through Vieux-Montreal and stopping in a few bars/ breweries for drinks.
Making no fewer than seven Tim Hortons stops on the way to/ from Montreal. (one was a Tim Hortons across from another Tim Hortons, I kid you not.)
Touring the Notre Dame Basilica and hearing an organ version of the Star Wars Imperial March.
Experiencing an early morning snowfall at Parc du Mont-Royal in front of the city skyline.
Bar hopping in the Mile End neighborhood. (I honestly don't even remember most of the bars we went to, but I do remember snapping a picture of craft beer and cheese at Dieu du Ciel.)
Enjoying Christmas decorations throughout the city, including the decorative Santas in the Underground City shopping center.
Taking the STM subway around! (I'm really weird and love public transit.)
Seeing the Cité Mémoire projections around downtown at night — this was really cool, and I would love if Chicago did something similar!
Seeing all of the architecture! I think working in Tribune Tower has made me a bit of an architecture aficionado, because historic buildings are always some of my favorite things to see during outings basically anywhere.
I always forget that Canada is "international" since every Michigander is so accustomed to spending Canadian coins as though they're American since we're so close to the border. Keri was actually joking on our drive in — when our phones all switched from Verizon/ Sprint/ AT&T to Bell/ Rogers — that she always forgets Canada is "international" until she gets the "Welcome to Canada!" text messages.
That, and the sudden realization that your credit cards don't work, your American dollars are shit and you need some loonies and toonies stat to feed your bagel-and-coffee addiction.
Montreal is definitely the furthest into Canada I've ventured, and it was cool to see the French influence on the city… even though I don't speak French at all.
Seriously. I learned "merci beaucoup," "s'il vous plaît" and "parlez vous anglais" when I went to Paris last year, and that's still all the French I can speak.
It was also really cool to spend the weekend with Joel, Keri and Isaac, since adulting is hard and I never get to see my high school friends as much as I want to these days. I spent a total of 27 hours in a car with Joel, and 22 hours with everyone else, and it was genuinely a good time. We were all really tired by the end of both drives, but we all have the same sense of humor (and taste in music), which made the drives as enjoyable as 12-hour drives can be.
Anyway! I had a really great trip, and the fact that I'd love a chance to go back to Montreal goes without saying.