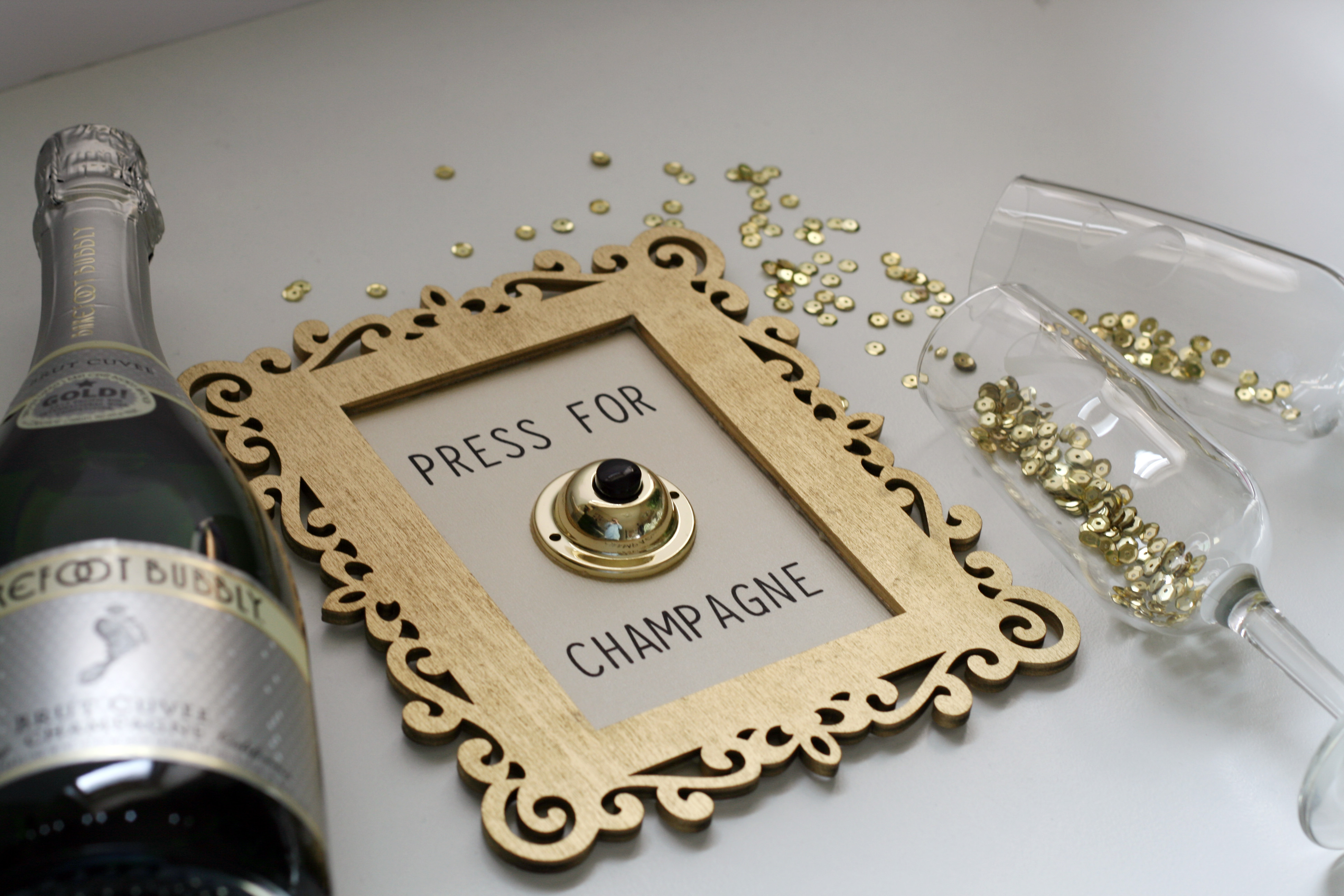 I know most of you are here for it when I say that — for the most part — 2017 effing sucked.
Don't get me wrong, there were a few — very few — personal highlights. I visited Nashville, northern Kentucky, Colorado and Montreal. I joined a book club. I had my first byline published in the Tribune. I got to visit the Joe Louis Arena for the last time. I was in my friend Caitlin's gorgeous Michigan wedding.
And nationally? There were a few good things that happened.
But for the most part? This year was stressful, taxing and all-around sucky.
I ended 2016 on a high note covered in sequins while holding champagne at a loft party. I had just received a promotion at work and was celebrating my one-year anniversary with my boyfriend. I went into the year feeling awesome and holding on to a really ambitious list of things I wanted to accomplish.
I usually don't like to vent on the internet, because I think cyberspace is already a pretty negative place, but at the same time, I like to keep things real. Life isn't perfect all the time just because you slap an Instagram filter on it and add a few #blessed #pursuepretty #thatsdarling hashtags to it. That's the truth.
So, I'll vent a little. For me, 2017 was rough. Bold, italicized, underlined. Size 72 font.
I was really optimistic about my new role at work, but I really struggled with it for the first nine or so months. I couldn't figure out how to make it mine, and I felt really lost and overwhelmed. It wasn't until the end of this year that I kind of started finding myself a niche (hello audio production!) and a way to make this new role really feel like home, but for the most part, work was a really big source of struggle for me this past year. The fact that our country's current administration is actively at war with the press? Yeah, that didn't help either.
I also really, really struggled in my personal life. A few months ago, I felt like I hit a low and went to go talk to a therapist for the first time. As it turns out, I have anxiety disorder. (Anyone who's pretty close to me probably isn't surprised one bit.) I've been working really hard to get myself to a better place mentally, but it's not easy. The anxiety coupled with two recent heartbreaks — the end of my two-year relationship and the announcement of my parents' divorce — definitely did not help. And, coupled with the fact that I have a naturally anxiety-inducing job? The past few months have really, really been a struggle for me. I shut down my blog twice and ended up distancing myself from a lot of friends because I just didn't have the mental capacity to maintain relationships. There were weekends I didn't leave my apartment at all, and days I couldn't bring myself to leave my bed.
As it turns out, a perfectly-styled Instagram photo of messy bedsheets and cozy socks can mask alllll of those problems and lead to so many #goals #jealous hashtags. Seriously guys, social media is bulls#!t sometimes.
This year was a financial struggle, too. I broke my foot pretty early on in the year, and even after my insurance picked up part of the tab, I was still stuck paying close to $1,000 out of pocket for the injury. (Seriously, America, can we fix this whack-ass health care system?!) Things just kind of got worse from there. It turned out I needed some major dental work that came with a total bill of close to $6,000. Keep in mind, I'm a journalist. I don't make a ton of money, so that's a huge chunk of change for my bank account and a huge source of stress. I'm only halfway through paying it off, too, which really sucks.
Anyway. I know that in the grand scheme of things, these are all minor life problems. I'm healthy and — anxious as I may be most of the time — happy. My family and friends are healthy, and even though I haven't seen them as much as I'd like lately, they're all amazing and I know I'm blessed to have them in my life.
Here's the part where I should end on an optimistic note. I should say something like, "so I didn't read 30 books / code a build-out for the Tribune site / enroll in Spanish classes / start yoga teacher training / etc. in 2017 — but I will in 2018!" …but I know that's not realistic.
In the coming months, regardless of the calendar's change to a new year,  I'll be focusing on getting back to a new normal. I went to bed early on New Year's Eve — I did work my normal 6 a.m. shift on Dec. 31, after all — and I'm hoping that sets the tone for the coming months: A lot of self-care, reflection and prioritization of my mental well-being.
And, maybe I will get around to starting that yoga teacher training in 2018. Who knows?
Happy New Year, guys. Wishing the best for all of us.