Casual Friday: Spring is here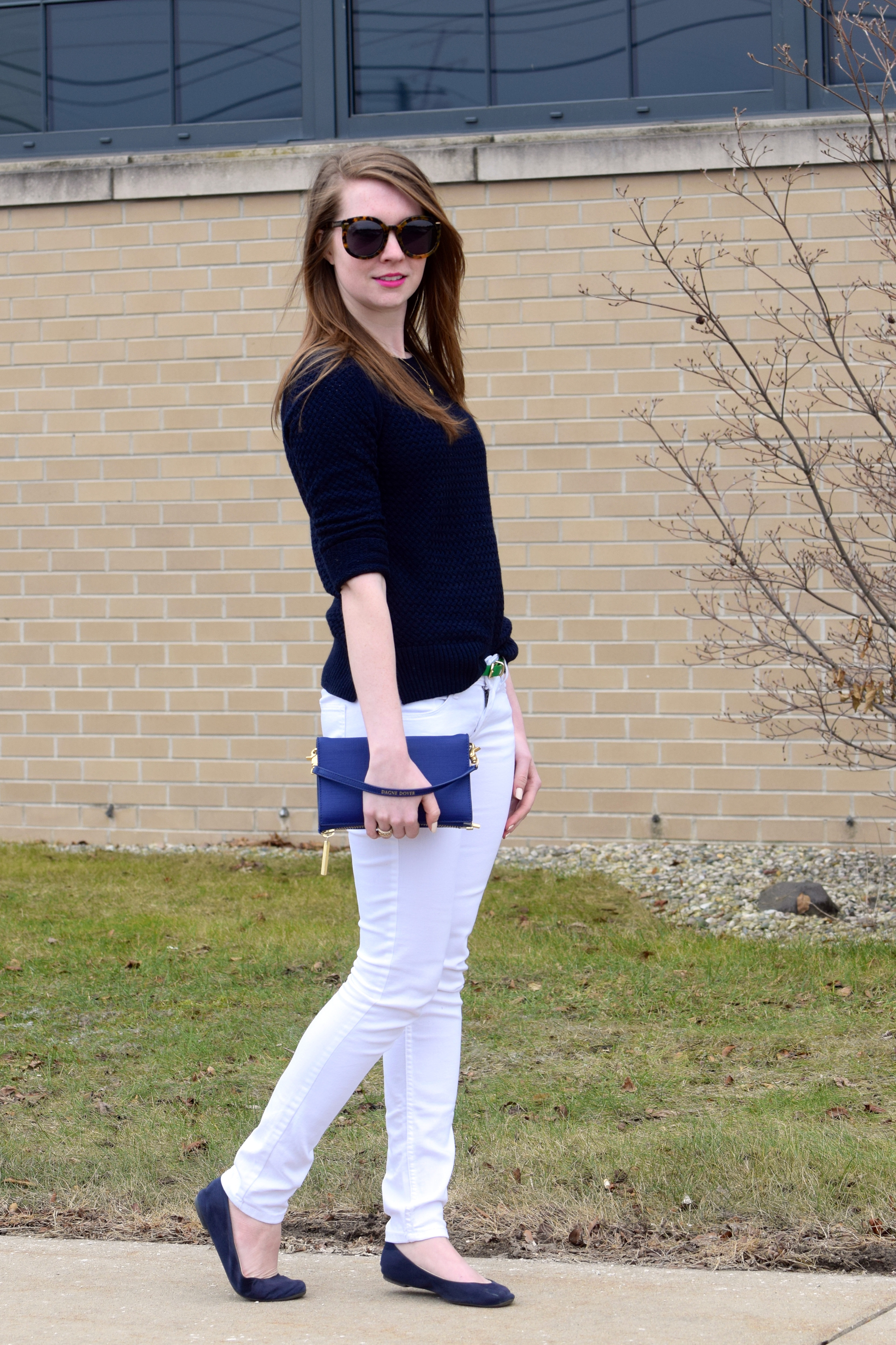 Spring is here! At least according to my calendar. Weather-wise, Michigan still has a way to go.
I celebrated spring with a pop of bright pink lipstick and a bright green belt, but temperatures – in the high 40's and low 50's – have been dictating that I stick to my sweaters and pants routine. I hit on this a bit last Friday, but I really do think sweaters are underrated in the spring. I know most climates can ease into sundresses and cardigans with ease, but Michigan will not let me do that, as eager as I am for bare legs and free toes.
I probably shouldn't complain too much, because at this time last year, the ground was still covered in a blanket of snow and I was still covered in, well, a blanket.
Luckily, like I mentioned last week, retailers are eager for festival fashion and pushing any remaining winter stock out for super cheap. This sweater was less than $5 at Loft, originally priced at close to $50! I feel like I practically stole it.
sweater | jeans | sunglasses | phone case | clutch | necklace (vintage and gifted – similar) | belt (old via J. Crew Factory – similar) | stacked rings (old via Forever 21 – similar) | flats | lips (MAC's Candy Yum Yum) | nails
I've been loving on my vintage gold locket since I got it fixed last week. It was gifted to me at birth by my mom, and I'm so glad I can wear it again! And, as always, my Dagne gets tons of love. I haven't used a different tote since I got it.
Which begs the question: what level of monotony is OK for a piece in your wardrobe? Do you have rules you follow when picking out your outfits for the week? Excluding sunglasses, accessories, purses and outerwear, I try not to wear the same piece twice in a week, and I try not to wear the same outfit twice in a month.
I'm eager to hear your wardrobe advice and styling suggestions. Leave it in the comments, and happy Fri-yay!