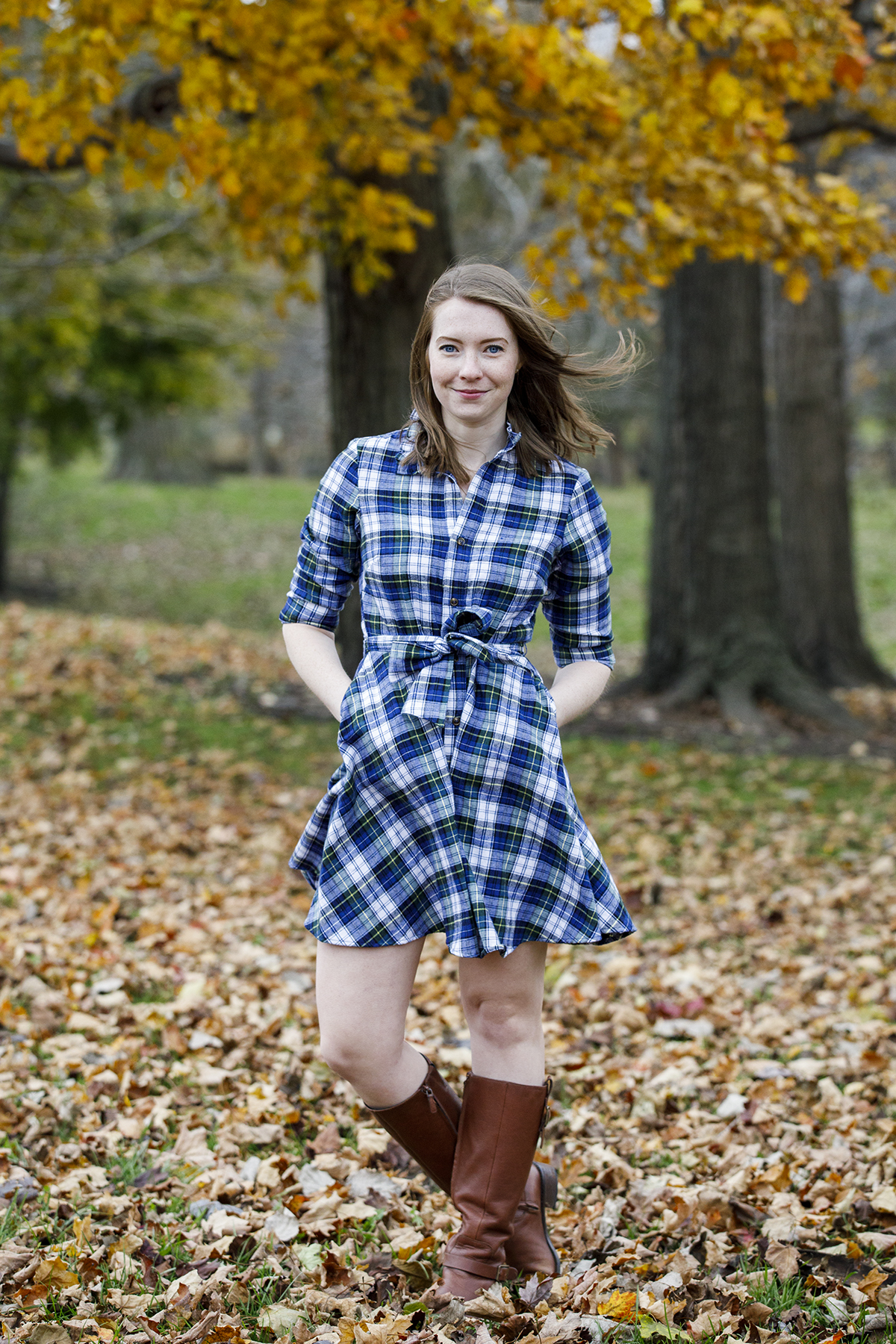 It's so hard to believe that fall is just about over. It doesn't seem like that long ago I was making my seasonal fall bucket list (which, by the way, went mostly unfulfilled thanks to the Cubs), and now tomorrow is December. Temperatures are down to the '20s and '30s, and now it's finally time to start celebrating the holidays here in Chicago!
I wanted to share one last set of photos from the fall before I hide away under my parka for the next three months.
If you're on Instagram and you're not familiar with KJP and Sarah, who are you? I absolutely adore these two (and new baby Harris!) and have so much respect for them and the business they've built. They just seem like genuinely kind people with amazing style and humor.
(Pssst! If you guys are reading this, can I join your crew for a weekend? Please? I'll bring dog treats for Bennie.)
So, when I saw this adorable flannel dress (pre-shrunk! 100 percent cotton! made in the U.S.! with pockets! and full sleeves!) I fell in love. I ordered it spur of the moment (and blew my entire monthly clothing budget doing so), but it's so comfortable and well-made that I don't regret it one bit. I know I'm going to be wearing it every fall and winter for the next several years.
…Is it bad that I want to get it in red, too? I tend to gravitate toward blues and greens, which is why I opted for the "Mountain Lodge Fireside" color when I made my spur-of-the-moment purchase, but the "Apple Pie Skillet" version of this dress looks like it would be so perfect for holiday parties!
Anyway, hope you all had a wonderful November, and wishing you all a happy December. Rabbit rabbit!