Casual Friday: Style for shooting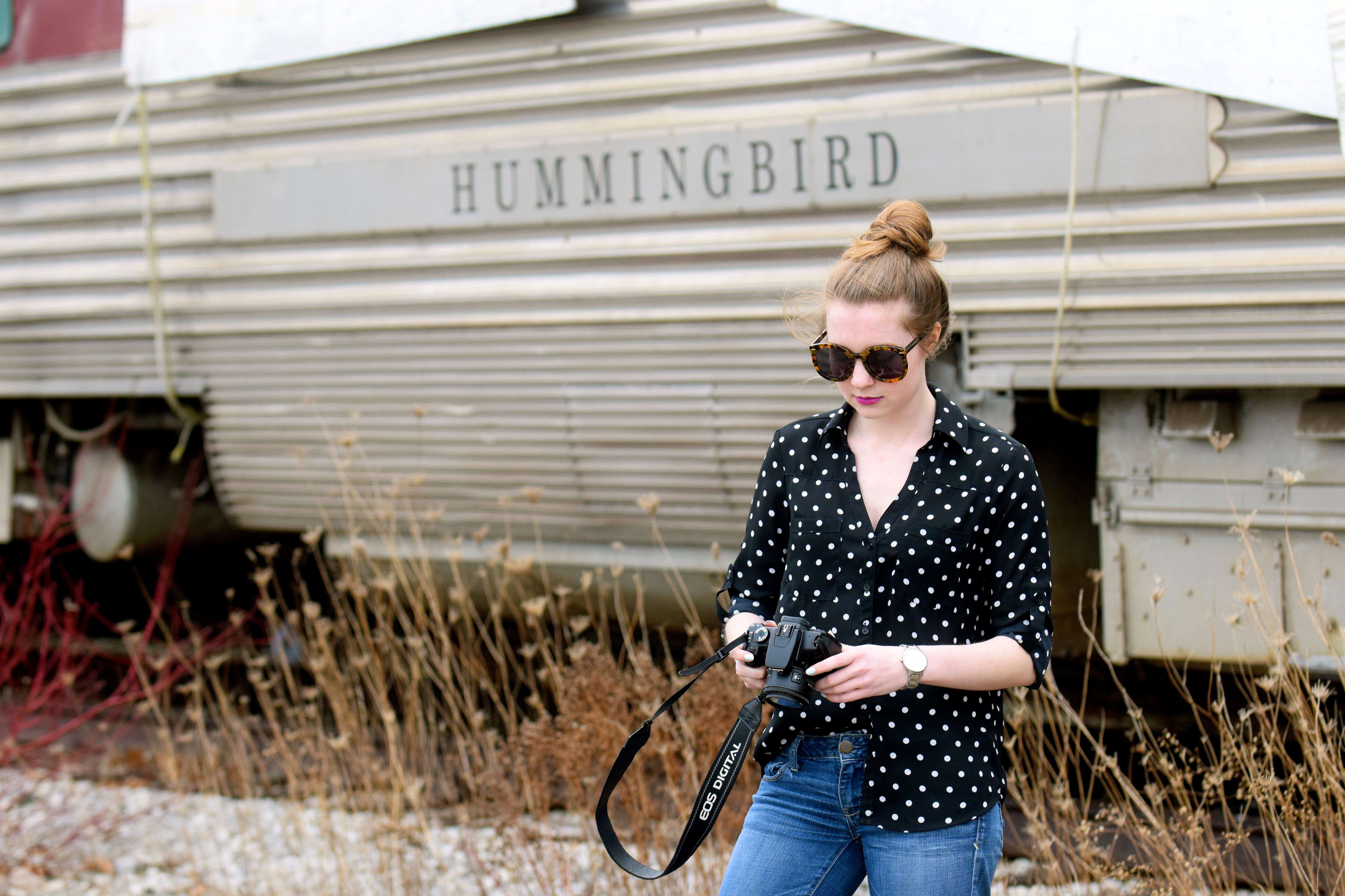 The strangest thing about working in "new media" is being expected to do a little bit of everything. It's not what I signed up for when I signed off on my "news editorial" concentration in college, but I definitely don't hate it! As newsrooms decrease in size, every remaining staffer picks up more and more of the work, regardless of what that work is. I started at my paper three years ago as a reporter, but now I'm responsible for shooting my own art to accompany most of my written stories.
Today, I got the chance to walk to the brewery and shoot some photos for a Monday print edition story. It's still a little chilly in Michigan, but spring is finally starting to think about arriving, so I didn't freeze on the walk. And, luckily, the brewery is right across the street.
Journalist problems.
Whenever I know I'm going to be shooting something, I always try to wear the comfiest and stretchiest clothes I can get away with for the day. Usually it's tights and skater skirts, but on Friday – I can get away with casual boyfriend jeans. The best photos are taken at the strangest angles, and sometimes that means kneeling, squatting, standing tiptoed on chairs or in a strange yoga position that has not yet been invented. Shirts do not stay tucked and wardrobe malfunctions are almost inevitable, so it's really important to focus (camera pun fully intended) on function first.
Not to mention the chronic black-eye my mascara/ eyeliner give me when I'm smashing my face up against a viewfinder all day.
I went with a mix of polka dots and leopard print to make up for the complete and total lack of accessories. Baubles just get in the way most of the time.
shirt | jeans (old via American Eagle – similar) | watch | sunglasses | nails | lips (Heroine by MAC) | shoes
Do you have any methods you pick for getting dressed when you know you'll be moving around a lot at work? Let me know in the comments!
This post contains affiliate links. For more information, please read my disclosure policy.
Photos by Paul Beroza.