A peculiar book series, 'Dunkirk' and new music from Kesha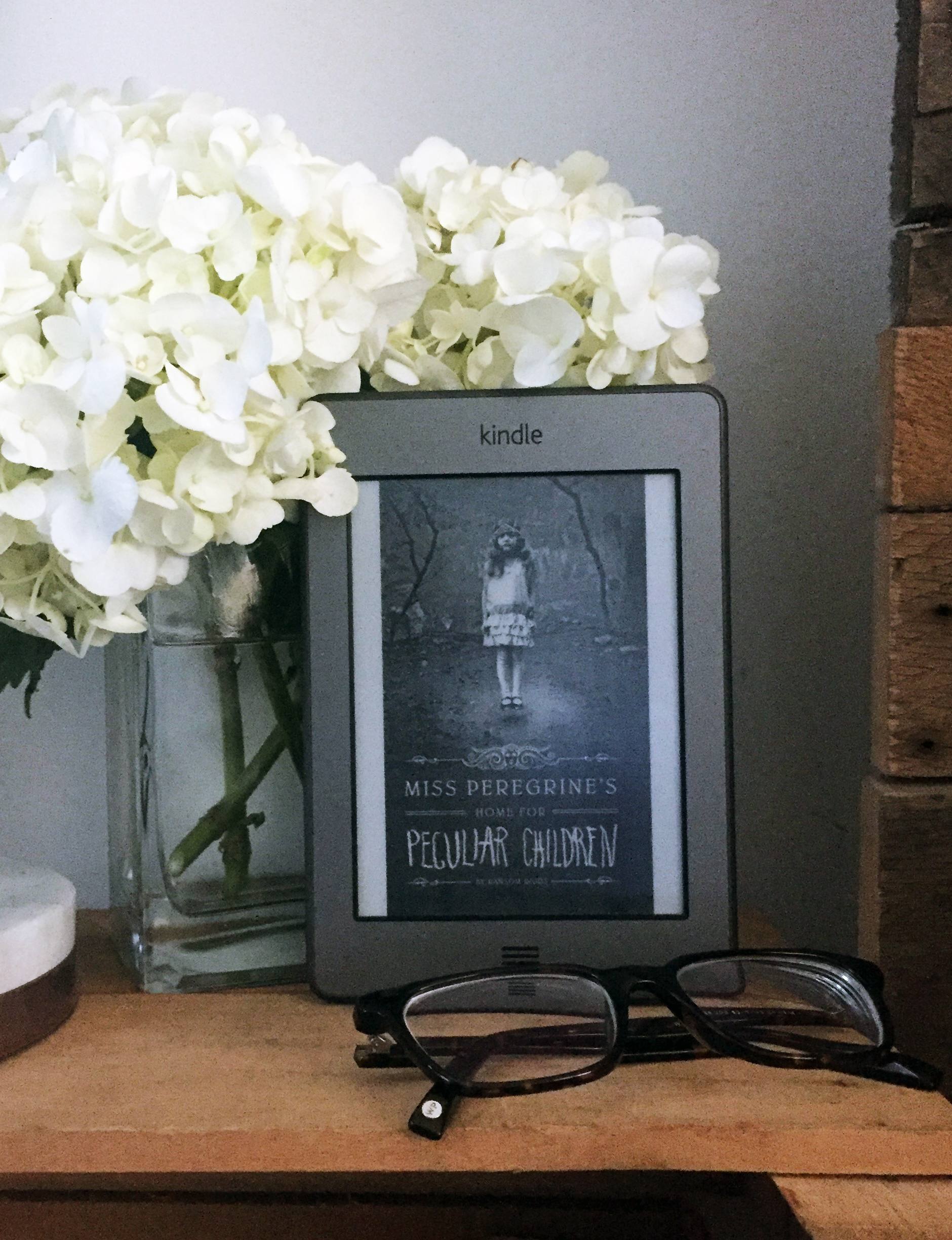 This is kind of embarrassing to admit, but at the end of 2016, I realized I hadn't been reading as many books as I usually read. I kept so busy with my day job and freelancing that I just inadvertently stopped reading. Whoops.
So, when it came time to make a list of goals I wanted to focus on, "read more" was an obvious addition.
We're a little more than halfway into 2017 (seriously, where has the time gone) and — while I haven't made it as far down my reading list as I'd like — I've already read substantially more than I did last year.
You can actually follow along on Instagram using the hashtags #onrandiskindle / #randiwithabook!
I started recapping recent books — and TV shows and movies — at the end of every bi-monthly life recap post. That section of my post kept getting longer and longer, and it just didn't make sense to keep it hidden at the bottom of a single post published once a month. So, I gave my little mini-reviews and recaps their own section on my site! You can now find my posts about books, movies, TV shows and music here, or under the "lifestyles" drop down menu at the top of my site.
Without further ado, here's a really addicting book trilogy, a movie now in theaters and some long-awaited singles from a pop artist I love.
∙ ∙ ∙ "Miss Peregrine's Home for Peculiar Children" ∙ ∙ ∙
I'd had this Ransom Riggs trilogy on my list for years, ever since I learned Tim Burton was going to translate it to the big screen. I'm a pretty big advocate of consuming media the way it's meant to be consumed, so I always try to read the book before I see its film adaptation. I downloaded the first novel of the series onto my Kindle to read on my flights to and from Nashville, and the plot immediately hooked me! I finished the whole trilogy within a week of starting it because I wanted to know how it ended.
The series is about a young boy named Jacob who finds his grandfather dead in the woods, and then embarks on a journey to an island off the coast of Wales to find his grandfather's childhood home and gain closure. However, Jacob ends up discovering a lot more than he was expecting, including an abandoned home, a time loop and a set of peculiar abilities he possesses.
The story is told through a combination of vintage photographs and writing, which is really unique. However, sometimes I feel like Riggs tried way too hard to make a particular photo fit into the narration, which made the writing pretty awkward. I also thought the characters could have been developed a little bit better. However, the plot of this is so addicting, it's entirely worth the read!
As a side note, I did end up watching the movie a few days after I finished the series. The plot was completely different from the book! It wasn't bad, but it was definitely very different, so if you're a book-before-movie person and plan on consuming "Miss Peregrine's Home for Peculiar Children" in both forms, know what to expect going in.
∙ ∙ ∙ "Dunkirk" ∙ ∙ ∙
Mando and I opted for 70mm when we went to the theater to see Christoper Nolan's WWII movie a few days after it came out. I'm not really a huge war movie fan, but I was actually fairly impressed with "Dunkirk." The film relied less on bloody gore and more on moody, emotional acting to make its point, which was really refreshing. Plus, the visuals were absolutely stunning. There were several beautifully-composed shots that stuck out while I was watching, and the authenticity from the 70mm film movement only added to that. I'd definitely suggest catching it in film format while it's still in theaters and you still can.
The only downside was the non-linear storytelling that Nolan used, which confused me a little bit. It took me a second to realize what was going on, but as soon as I remembered that I was watching a Nolan movie, it all clicked.
Plus, actual Dunkirk veterans are praising the film — which lends definite weight to the film's claims of historical accuracy.
∙ ∙ ∙ New Kesha singles from "Rainbow" ∙ ∙ ∙
I've been a Kesha fan for basically ever.
Back when I was in undergrad, she performed on campus and my friends and I had a "Dirty Picture"-themed photoshoot in the stadium right after the concert, haha.
Keeping up with Kesha's lawsuit with Dr. Luke has been so heartbreaking, but I'm glad to see she's channelling her emotions into her music. The three singles Kesha's released from her upcoming album "Rainbow" are all completely amazing! They're all so different from each other, and different from anything she's ever done. Plus, the vocals are phenomenal. "Praying" is a major swipe at anyone who's ever said Kesha can't sing. I can't wait for the album to drop!
Any suggestions for books, movies or music I should check out? Leave them in the comments!