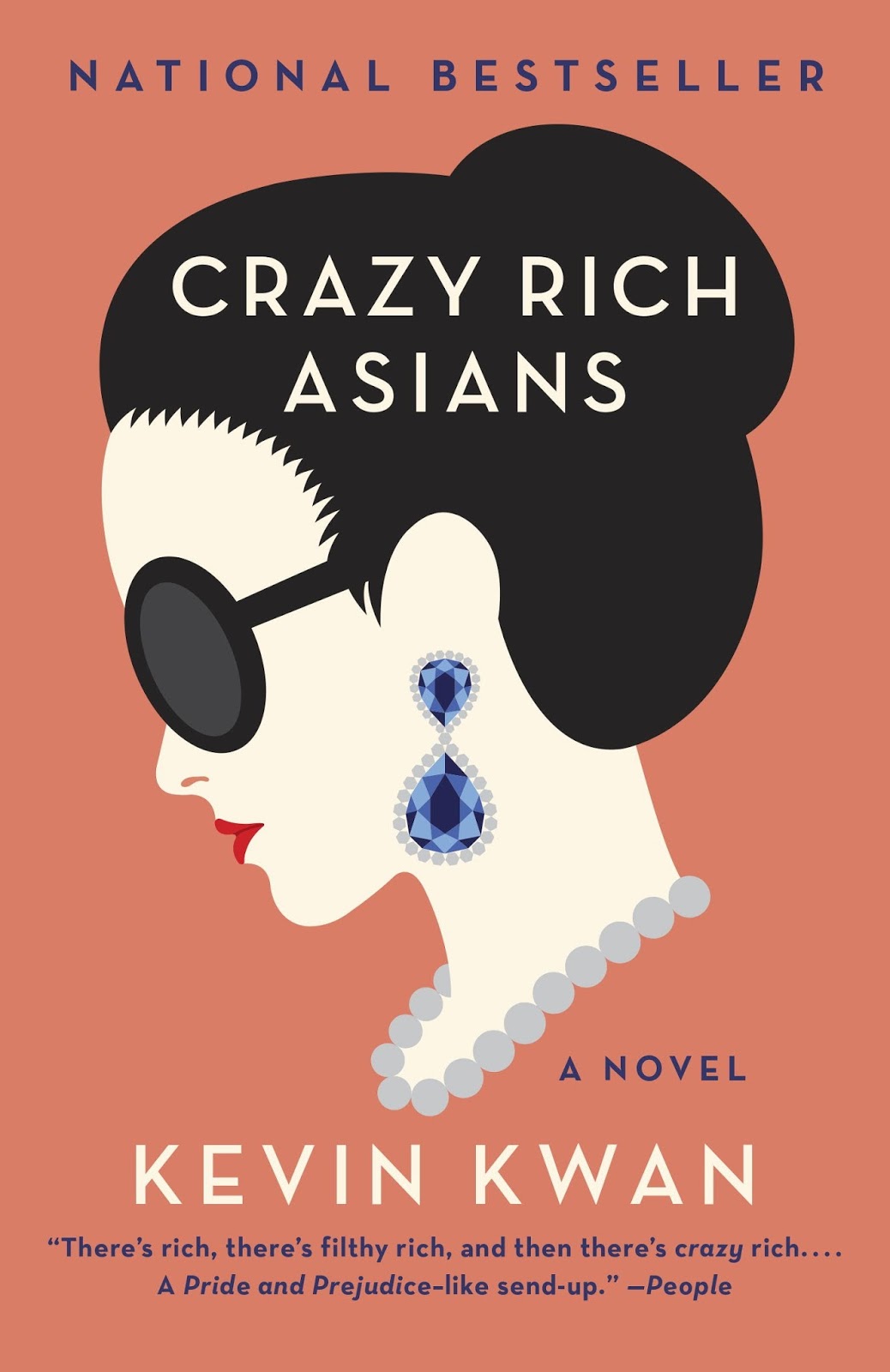 Alamak! You guys, can we take a second to talk about this month's Entertainment Weekly cover?
I'm so hyped for the Crazy Rich Asians movie. I finished the last book of the trilogy on my flight back from Denver, and it definitely did not disappoint.
Say hello to the Bling Dynasty. Get an exclusive first look at the bedazzling film adaptation of #CrazyRichAsians: https://t.co/QFa55TidB8 pic.twitter.com/QJvkM6ck1E

— Entertainment Weekly (@EW) November 2, 2017
I first started reading the Kevin Kwan series earlier this year and I was hooked immediately. A few things to point out prior to reading:
These books are very hard to consume on a Kindle because of the post-chapter footnotes, which often offer translations, definitions or cultural explanations.
It's also really hard to keep up with the characters, because there are so many of them, and most of them are related in very distant ways. There's a chart in the beginning of the book, but — again — it was really conducive for Kindle reading, and was still pretty hard to keep up with.
But, aside from those two caveats, these books are very light and fun reads. If you're not familiar with the series, here's a quick recap.
In "Crazy Rich Asians," Rachel Chu is a Chinese-American preparing to visit her boyfriend Nick's family in Singapore for the first time. Nick's family, however, is rich. Crazy rich. So naturally, they all disapprove since Rachel a girl from mainland China raised by a middle class single mother. Rachel and Nick prepare to attend the wedding of Nick's best friend, and the whole while, Nick's ex-girlfriends, family members, etc. are trying to break the two of them up while digging up details on Rachel's past.
[WARNING, POSSIBLE SPOILERS AHEAD]
In "China Rich Girlfriend," Rachel and Nick are concluding their wedding when Nick's mother, Eleanor, lets Rachel know that her birth father has been located. And, guess what? Turns out he's actually crazy rich also… and Rachel has a stepbrother with a crazy rich (and actually crazy crazy) girlfriend.
And finally, in "Rich People Problems," Nick's grandmother is on her deathbed and preparing her will… which means all the family members come out of the woodwork to try to claim pieces of her estate.
I've heard "Crazy Rich Asians" described as the Gossip Girl of Singapore, and — while I don't know as much about Singapore as I do about the United States, admittedly — that seems fairly accurate. These books are deliciously entertaining. Fair warning: You're not going to get a lot of intellectual stimulation out of them, but they're a guilty pleasure. The characters are so fun. Some of them you love to hate (Eleanor), adore (Astrid), pity (Alistair), roll your eyes at (Edison) and cannot look away from (Kitty Pong).
There's very little in terms of character development (although Kitty is by far my favorite character's storyline to keep up with), but the indulgences of all these insanely rich Singaporeans is so fun to keep up with.
When I was reading these books, I kept immediately thinking about what amazing movies they were going to make. Everything is so decadent, lavish, designer and over-the-top that I knew these books were practically written to be movies.
And I'm so glad the cast is all-Asian too, because I know Hollywood has a terrible habit of whitewashing so many roles, and I mean come on you cannot make a movie called "Crazy Rich Asians" and not cast Asian actors!
Anyway. Have you read "Crazy Rich Asians?" And are you planning to see the movie? What's your take on the casting? Let me know! I wanna gossip!