Good Girl Gone Glam Rock with Daighna Photography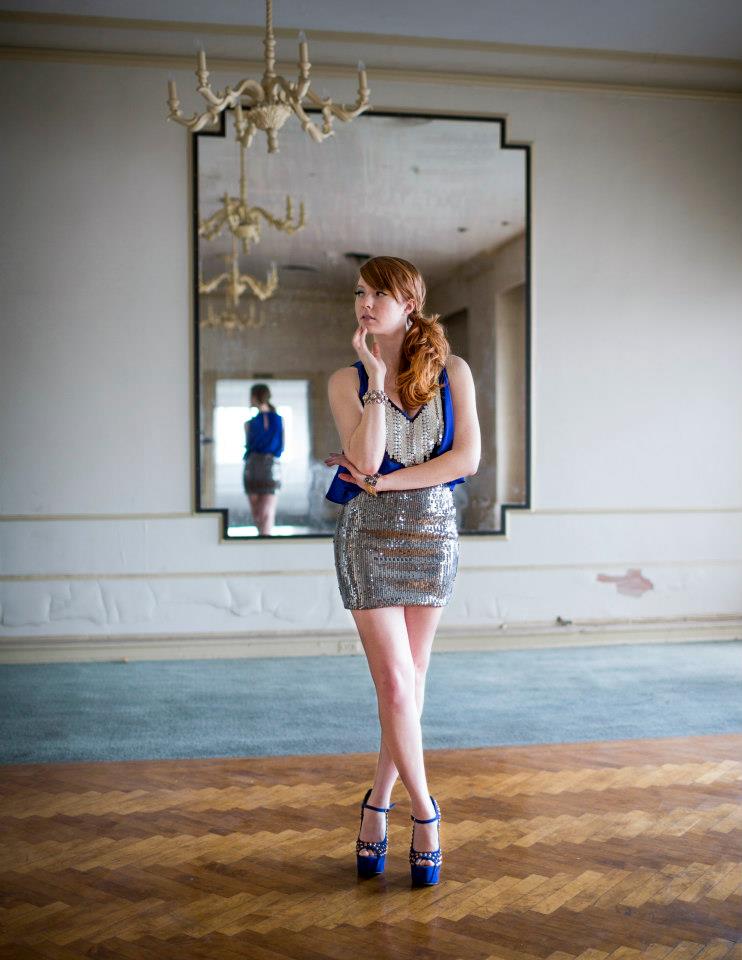 As much as a selfie can make a girl feel glamorous at times, nothing beats a full out photoshoot.
I met my friend Daighna a few years ago when I was a waitress at an Ann Arbor restaurant. She asked me to model for one of her class assignments (she was a photography student at the time) and I've stayed in touch with her ever since.
Now, she has her own photography business (book her now).
Daighna told me once that her dream job would be be a photographer for Vogue, and I truly think she's beyond talented enough to one day reach that goal.
So, in addition to shooting weddings, engagements and senior photos, she also loves to go all out and put together crazy high fashion photoshoots, just because.
I accompanied Daighna for a two-day shoot at the old Detroit Boat Club on Belle Isle, "Good Girl Gone Glam Rock." This location was amazing. Plaster was crumbling from the pink hued lavatory walls, wood was peeling from the ballroom floors, cobwebs hung from broken chandeliers and walking into the building was like taking a step right into the early 1900's.
The shots Daighna got on location were phenomenal.
All hair, makeup and styling done by Daighna Rayner. Do not use photos without prior consent.
The results of Daighna's shoots are always amazing, and I love volunteering to help her out because the end product is well worth it.
If you ever have an event you need a photographer for, Daighna is your girl.