Valentine's Day look: Movies in mauve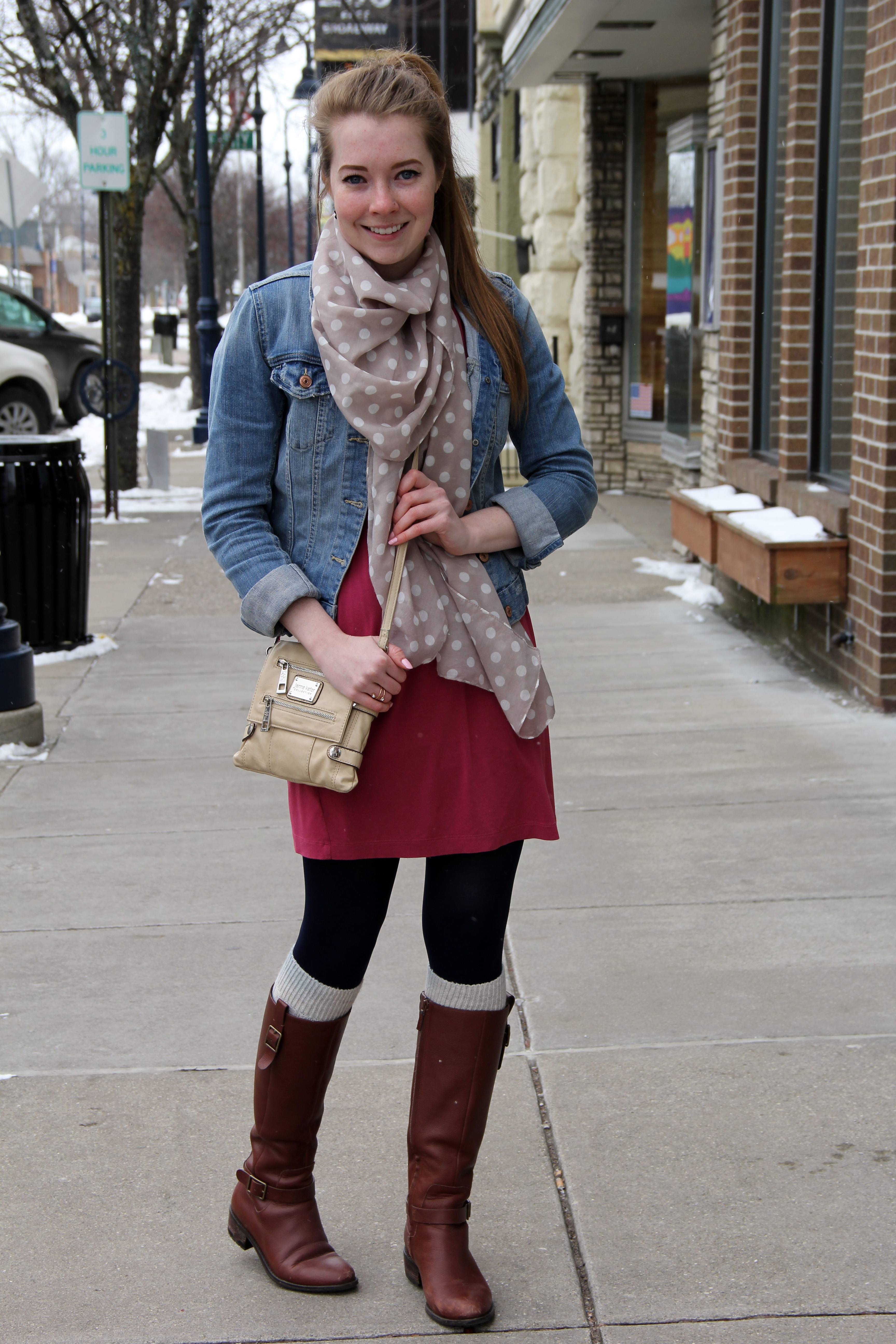 Last Valentine's Day look!
Let's recap:
Look one was a champagne-and-roses inspired outfit perfect for a brunch date or a casual museum stroll.
Look two was a red lace look for a classy dinner date…
And look three is a simple mauve dress perfect for my actual plans, which include a movie date with my roommate.
boots | dress | scarf (old via H&M, similar) | jacket | ring | earrings | nails | purse
I love this dress because it's so simple. It's definitely more of a spring and summer dress but the versatile shade allows you to easily wear it in cold weather with tights, boots, a scarf and a jacket. I always bring a scarf or a cardigan to movie theaters because they're so ridiculously cold. Right? Or is that just me?
And yes, before you ask, we're planning on seeing 50 Shades of Grey.
The trailers look horrific and Elise and I are both curious to see whether the movie is as atrocious as the books were. She made it halfway through the first novel and I, in a desperate fit of boredom, actually read all three about two and a half years ago.
I remember reading somewhere that the lead actors aren't fond of each other and the lack of chemistry between the two of them, as well as their disdain for the script, is glaringly obvious.
Regardless, we're buying into the hype.
Are you going to see 50 Shades? Let me know what you think in the comments!
This post contains affiliate links. For more information, please read my disclosure policy.
Photos by Elise Leichtnam.